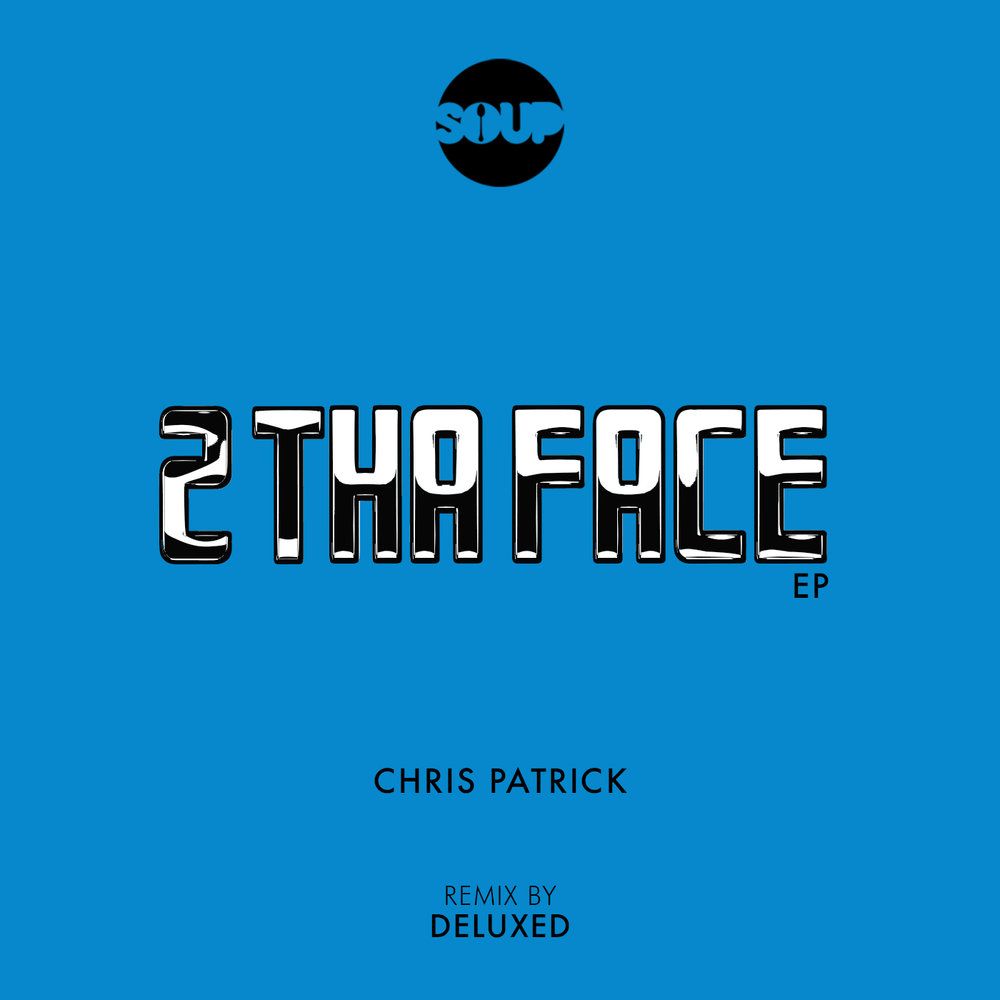 Chris Patrick - 2 Tha Face
Chris Patrick makes his SOUP debut with 2 Tha Face: a killer package that moves between raw-as-hell house beats and stunningly realised melodies, backed up with a fantastic remix from Deluxed.
In the last few months, Chris Patrick has remixed Man Without a Clue's 'Don't Be Shy', Deluxed 'Your Love' and Eskuche 'In The Air', all of which dropped to serious acclaim on SOUP, with a further remix of Renegade Masters' huge 'What I Love' on Good Company Records. 2 Tha Face mark's his full solo EP on SOUP, and is an exemplary release.
All three tracks included are tough, underground house cuts with a serious dose of rawness. Lead track 2 Tha Face fizzes with sharp hats, warped vocals and neon-flecked synth stabs, all pushed along on a frenetic groove, while the pummelling remix from Deluxed heads out on an even more twisted path, with a winding synth line and eerie samples creating a dark, powerful vibe.
In Tha Kitchen is as stripped-back as house music gets, with crunchy drums and carefully judged distortion resulting in a visceral intensity, while Traces completes the package with melodic stabs and breathtakingly beautiful harmonic flourishes.