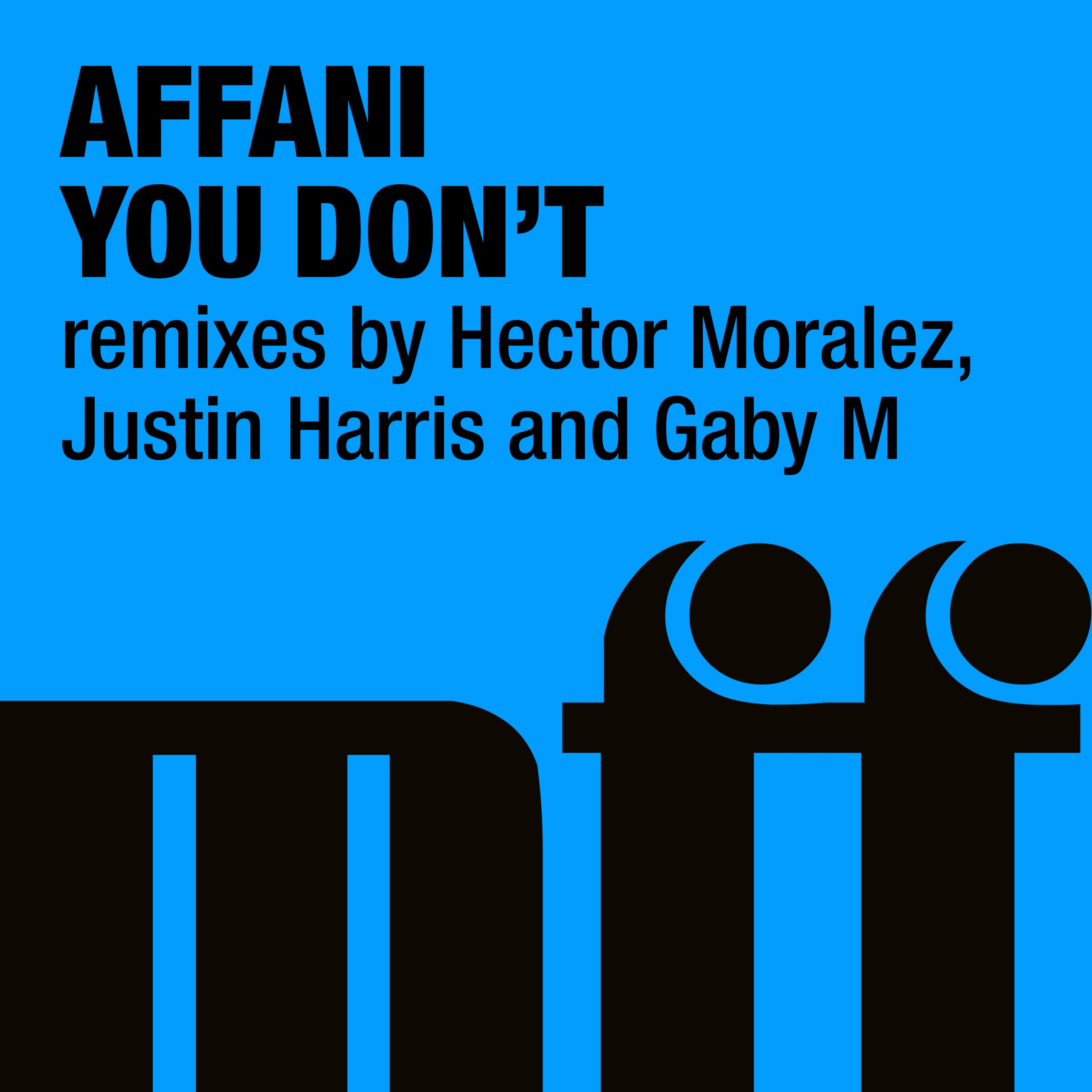 Affani – You Don't EP MFF (Music For Freaks)
I first bumped into Affani at Pikes about three years ago at one of our Music For Freaks parties. After conversing in the language of house music for a lost hour or so it became evident that Affani should be one of the MFF tribe. He kept his promise from that night and began sending me some great house music (and a cheeky little remix of Creeps which we included in our re-released Creeps EP last summer).
One of the tracks he sent me which immediately screamed out MFF was a track called You Don't, a pure classic. He swiftly followed this up with an absolutely fabulous remix of said track from our old friend Hector Moralez who has already made us some amazing music including the Fries & Bridges EP which he co-wrote with Phil Weeks and his remix of Jozef K's 'Rudy and Marlow's Theme'.
Affani has already been making his production mark with superb remixes for DJ Sneak, Todd Terry, Cafe Del Mar and of course Freaks as well as releasing on a host of labels including VIVa Music and Jesse Perez' Mr Nice Guy label.
As we all know, there have been all sorts of hiccups and problems over the last year and despite everything, We are super proud to finally announce the release of this fine EP. The original mix is pure MFF simplicity and perfection… And with remixes from Hector, Gabby M and myself. We all think this EP is a perfect addition to the MFF Catalog. Please enjoy this release.
Justin Harris (MFF)