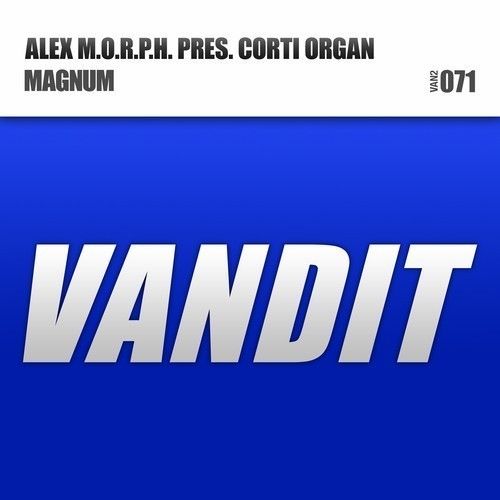 Alex M.O.R.P.H. pres. Corti Organ – Magnum
Alex M.O.R.P.H. as being one of the leading DJs/producers for global dance music has already collaborated with some of the biggest names of the scene. His former collaborations on Paul van Dyk's legendary 'In Between' and other releases with artists such as Armin van Buuren and Ana Criado pushed him right into the first division of global DJs.
Now Mr. M.O.R.P.H. presents the rising star act Corti Organ to the scene. Influenced by Trance of the mid to late 90's, the half German and half Croatian DJ duo and residents of Alex´ & Woody van Eyden's HeavensGate radio show started to release their very own interpretation of Trance music just a year ago – with success! International DJ stars such as Paul van Dyk, Paul Oakenfold and Armin van Buuren are playing their thrilling sounds all around the globe, putting the crowds in ecstasies day by day.
With 'Magnum' Alex M.O.R.P.H. and Corti Organ are delivering a brand new trance anthem right to your speakers. Made to make the crowds move to this track is going to be an essential on the world's dancefloors! What makes the track so special? Well, if you love the classic Trance sound with delicate breaks, euphoric leads and uplifting pads this track is going to make your heart beat faster. The deep basslines and ever returning breakdowns are getting you into the right mood to dance the night away.
You're curious? Give 'Magnum' a listen and let the beat take you over!
CONNECT WITH ALEX M.O.R.P.H.
Website: www.alexmorph.com/
Facebook: www.facebook.com/alexmorph
Twitter: twitter.com/AlexMORPH
Soundcloud: soundcloud.com/alexmorph
YouTube: www.youtube.com/user/alexmorphofficial
CONNECT WITH CORTI ORGAN
Website: www.corti-organ.com/
Facebook: www.facebook.com/CortiOrgan
Twitter: twitter.com/CortiOrgan
Soundcloud: soundcloud.com/cortiorgan
TouTube: www.youtube.com/user/CortiOrgan