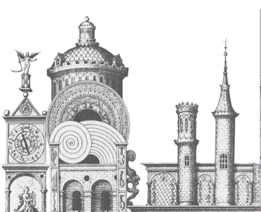 AMUSIANA – There's A Bit Of Flim Flam In This
Amusiana is here to promote quirky, offbeat music through eclectic mixes that will surprise as well as entertain you. It's run by Steve Rowlands who's previous collaborations and releases are as diverse as Full Moon Scientist (a Break- Beat-Dub outfit signed to Leftfield's label Hard Hands and Botchitt & Scarper), Pushmipulyu (a Nu-Jazz outfit with Michael Dog signed to Interchill Records) and Melinda Miel and Marc Almond (Experimental Torch songs on Normal Records) to name but a few.
This first compilation brings together some new artists that Steve has worked with, including Stuart Sweeney (Oomf Records), DJ Charity Shop (inveterate tweaker of found sounds), Chris Dinner (Bass player with Bogblocka), Erik d'Accords (an elusive recluse), Dubstr (Drone freak), Frango (half man, half chicken), Maya, Big 1 Coughlin (guitarist in Scrotum Clamp), Tubuskr (effected violin specialist) and Dudley Sirius (who isn't), resulting in a very diverse collection of music that somehow hangs together. You'll hear beat driven electronica tracks, ambient piano, a lift with attitude, twisted Gospel from the Church of Bacteria, a game of mahjong between a guitarist and a horse, a Drum & Bass track done on a pogo stick, and a song about bin men in your computer. You may also hear some newly invented instruments like the Spoonjar, the Platoniacorda and the Carpetube bass which were built by Steve and Tubskr. This is a gentle joyride that takes unexpected turns down many musical avenues. Sit back and enjoy it's sense of freedom with a quantum of absurdity.
Amusiana's main creative core is Steve Rowlands and Chris Dinner who first got to know each other well on a video shoot for Pushmipulyu. Chris was Dr. Doolittle and Steve was one half of a double headed pantomime horse. Later, at the pub, they got chatting about music and realised they should try a collaboration, as their taste was so similar. It also made perfect sense as Chris was Steve's neighbour, so there shouldn't be any complaints about the noise. They continued the Pushmipulyu tradition of working all night every thursday and still do to this day.
Inspiration for the music has come from a variety of sources. "For "If You Are Suffering From Death" it was one of those unwanted cold calls selling Debt relief, although I misheard it and thought they said death not debt. Zen Hug started life as a cardboard tube from a carpet roll found in the street and Space turbulence was me road testing a new synth by trying to make different parts of the studio rattle and resonate at full volume. Politicians and millionaires talking shit, sleepwalking dogs on youtube, reversing lorries, lamp shades, pogo sticks and choirs from villages that don't exist. You'll find them all and more in 'There's A Bit Of Flim Flam In This'."