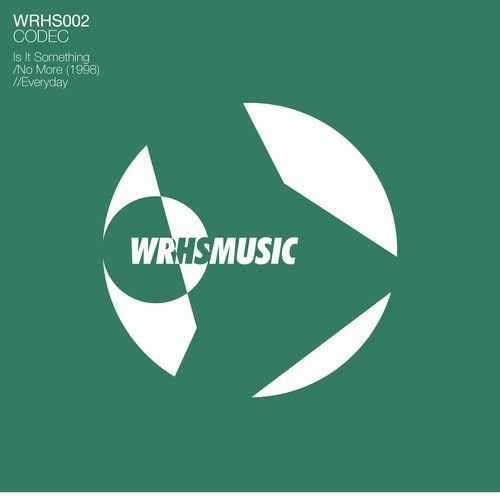 Codec 'Everyday' – Free Download
London based duo Codec came to the forefront of the scene late last year after their EP on Black Butter Records rose to the top of the Juno charts and surpassed all expectations. Codec's sound and style is deeply rooted in the realms of bass music, with a strong sense of UK garage blended with 90's house. Along the way their dancefloor designed sound has gained them support from tastemaker DJs such as T.Williams, Foamo, Gorgon City, Rudimental, Laurent Garnier, Breach, Monki amongst many more.
Forthcoming on WRHSmusic, the brand new label co-run by Unit7 is Codec's new 'Everyday' EP available for download on 30th September via Beatport. Second release in and WRHSmusic have already been championed by Clash, Mixmag, Data Transmission, Daily Street, SBTV and more, and we can expect WRHS002 to follow in similar footsteps.
Opening the EP with a club ready record, Codec step things up with leading track 'Is It Something'. The trickling hi-hats and classic M1 organ tones and carefully layered with atmospheric synths, recreating and capturing everything we know and love about classic 90's dance music. Up next 'No More (1998)' enters with a pounding bassline and driving force which tackles things head on. Last but not least, 'Everyday' rounds the EP off perfectly with its clipped vocals, twinkling keys and throbbing bass.
Now the duo have their status firmly set we can look forward to hearing much more from this breakthrough pair who continue to represent UK talent in their own wonderful way. In the next few months Codec have gigs lined up at The Nest (Dalston), Coalition (Brighton), Sub Soul (Ibiza), Space (Ibiza) plus many more.
Tracklist:
Is This Something
No More (1998)
Everyday
For more information on Codec, please visit:
https://www.facebook.com/CodecOfficial
https://twitter.com/CodecOfficial
https://soundcloud.com/codecofficial