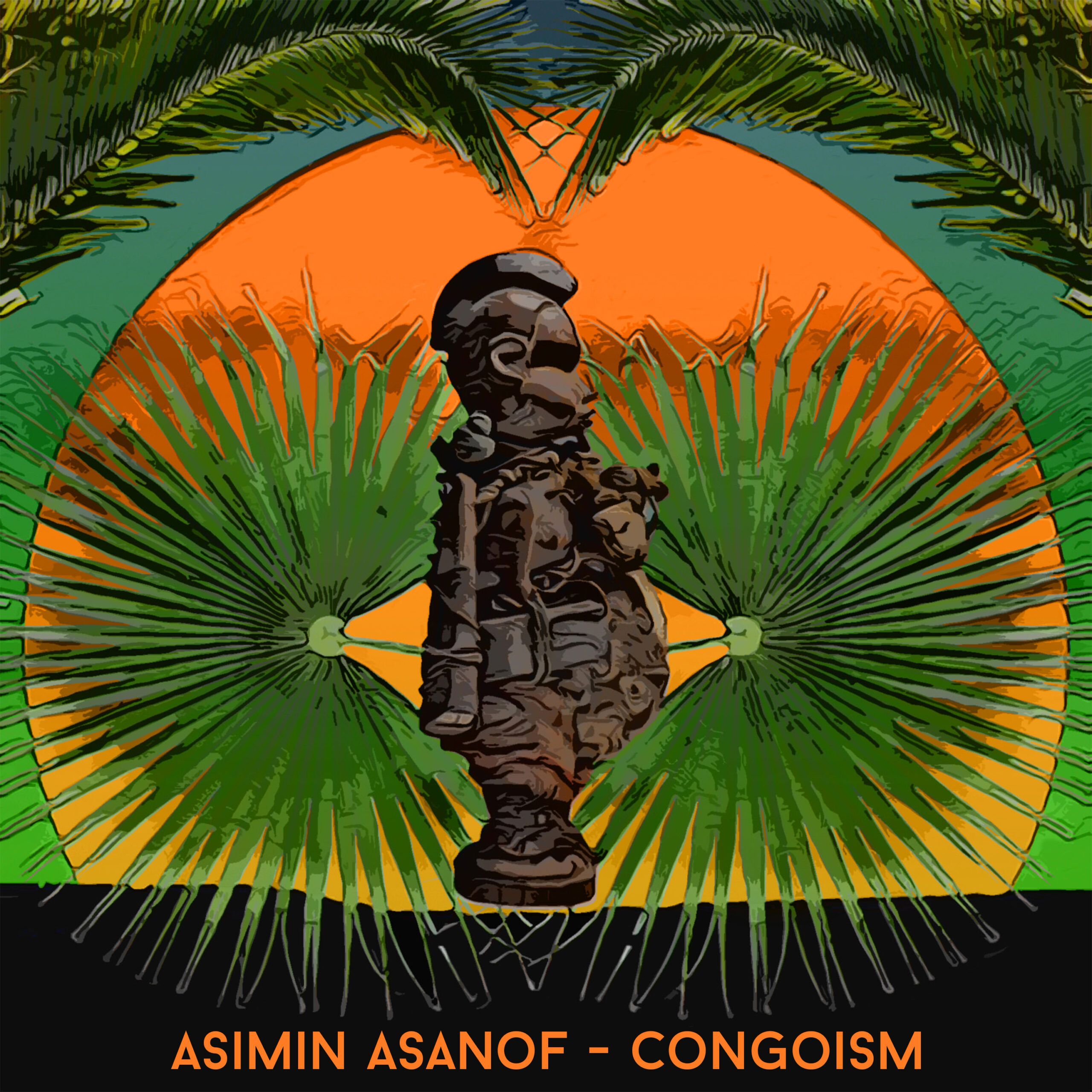 Asimin Asanof - Congoism
Night Noise Music is back with its 30th release, returning to its roots of seeking out unknown talent and providing a platform to support their endeavours. Their latest discovery is Asimin Asanof AKA Edin Haliti, a musician, DJ, multi-instrumentalist and vocalist based in Rijeka, Croatia. Here he delivers two epic original tracks which get remixed by Jonny Sender and Yarni to great effect.
Asimin Asanof is known for covering a wide array of genres and has almost two decades of experience in the game. He is founder of a club night called 'Slasticarna' and this alias of his is designed to re-introduce kraut rock and Italo disco vibes to classic house and electro sounds. Using synths and live instruments, he takes cues from Eastern and African music and all that shines through here.
In just a little over eleven enthralling minutes 'Congoism' tells a story of an analogous reality in which a young man leaves his village and travels to Berlin during the 70's. While in Berlin, he encounters electronica for the first time and is left mesmerised. He proceeds to travel back home to share the enthusiasm and new found admiration for the music discovered. The track itself is an expressive and expansive electronic oeuvre with epic synths, pixelated synth lines, sweeping emotions and jumbled percussion all working you in to a lather. Colourful and charming and imbued with worldly sounds, it is a truly fresh proposition.
Then comes the brilliant 'Aluminum Beach', a story from a future in which our planet has been demolished and is inhabited by a new type of being, quite similar to humanoids. With their silver skin showing, a group is delighting in dancing on a hot summer day on an aluminium beach covered in plastic rubbish. This one is a future facing disco-tech cut with silvery lines, joyous arps and driving drums all getting you on your toes in original fashion.
First to remix is Jonny Sender, member of New York band Konk and a long time DJ. His take on 'Congoism' is more direct and for the floor, with rattling percussion and corrugated synths all bristling about to make for a fulsome track. Then Sheffield artist Yarni steps up. He is a formally trained musician who comes fresh from the success of his recent album on this label. His version is nice and spaced out, with great melodies and soulful chords bringing a laid-back feel to 'Aluminium Beach'.
All four tracks here really take you on a journey and make for another fascinating release from Night Noise Music.
Tracklist:
Congoism
Aluminium Beach
Congoism (Jonny Sender Remix)
Aluminium Beach (Yarni Remix)