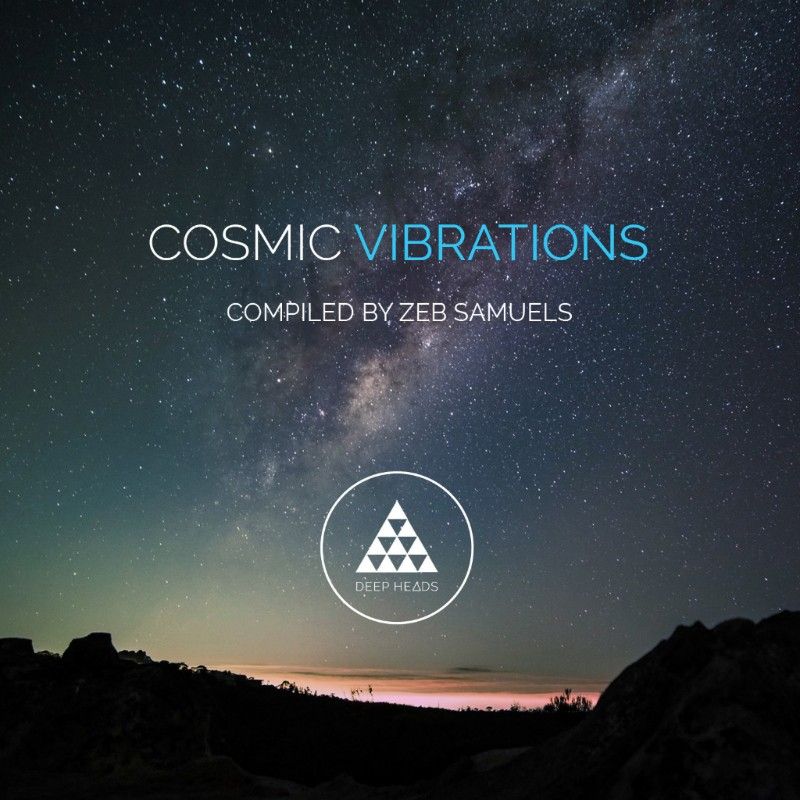 Zeb Samuels - Cosmic Vibrations
Record label owner and multi-dexterous performer Zeb Samuels unleashes the first taste of his forthcoming eclectic compilation record, released at the end of March via UK tastemaker label Deep Heads.

'Cosmic Vibrations' is a deeply immersive fusion of dreamy electronica and downtempo soundscapes, featuring an impressive catalogue of artists that Zeb has worked with over the span of his music career. Featuring the likes of Flying Lotus, Synkro, Bonobo, Biome, Ash Walker, BadBadNotGood and Kaytranada, the finished product generously offers seven unreleased tracks as part of a thirteen track poly-chromatic masterpiece, including three tracks from Zeb himself, all previously unreleased.
The initial set of singles, released 30th March, celebrates the prominent voices of the Deep Heads family by embarking on an immersive listening experience though the work of Ash Walker – who takes a fresh approach to Escapism Refuge's 'Drifting' feat. Zeb Samuels, alongside his original 'Outsider' – before moving on 'Massage Situation' by Flying Lotus and 'Alone' by the mixmag-approved Synkro.
Born and raised in London, Samuels has been a prominent figure in the music industry, having also worked on releases with Synkro (R&S, Apollo) with his label Smokin' Sessions, Reso (Hospital Records), Vivek, Djrum and more recently Escapism Refuge, where he worked as Executive Producer & Composer on the album 'Hold'. Zeb also worked very closely with Ash Walker as Executive Producer, Writer & Performer on his studio albums that have received worldwide critically acclaim.

With 'Cosmic Vibrations' dropping on the 6th of April, Zeb Samuels continues to demonstrate his alluring artistic ability and multi-faceted talent, resonating widely through the industry with a brand of sonic curation that's always fresh and distinct.