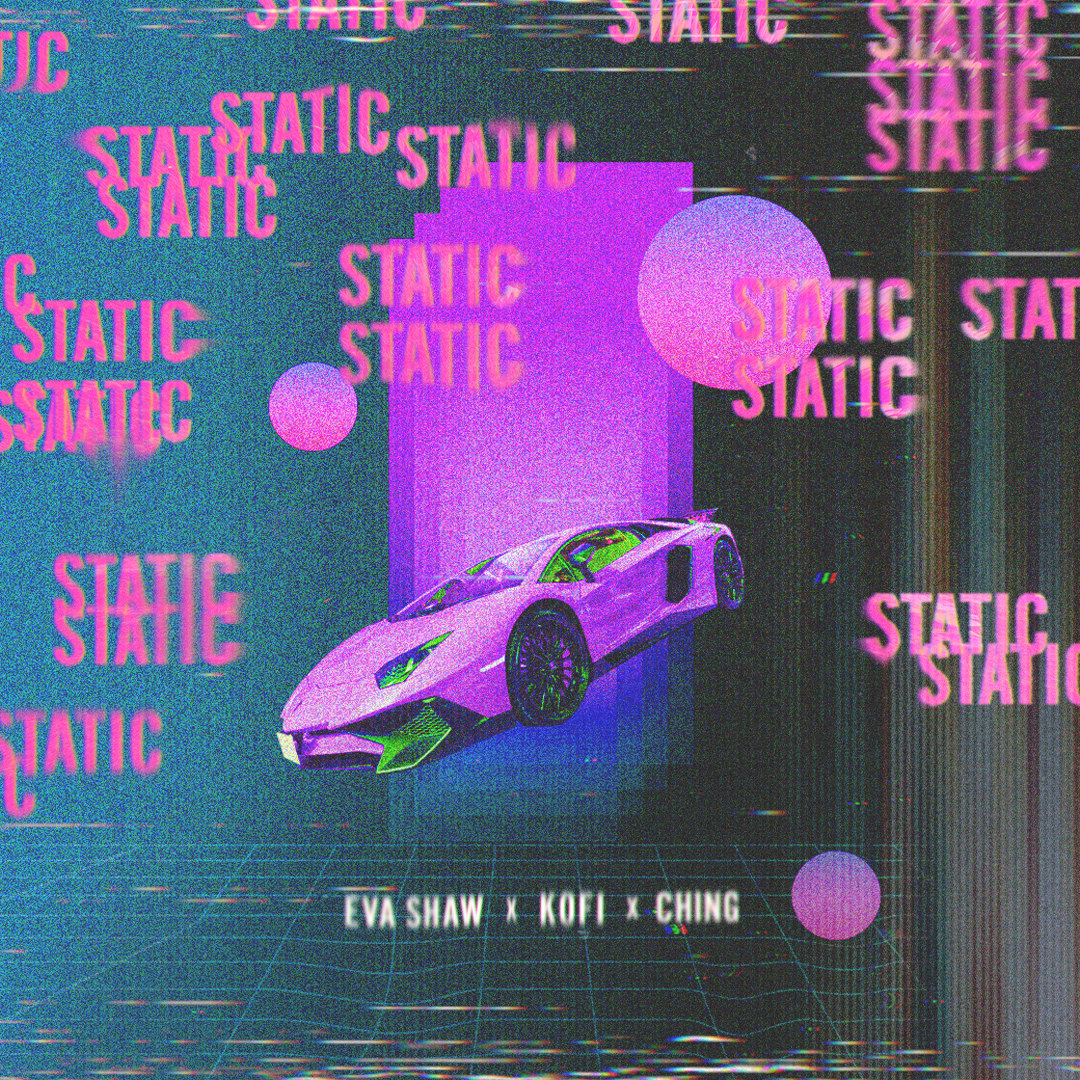 Eva Shaw x Kofi x Ching present "Static"
The brand single from Toronoto-born DJ and producer. Listen now:
Eva Shaw releases the brand new cut Static today Friday 15th January 2021, linking up with fellow Canadian artists Kofi and Ching for the first time. Dropping fresh energy into the new year with this eclectic mix of sounds, Static sways into focus through an upbeat melody laced with laid-back hip hop beats. Toronto born Eva Shaw is internationally recognized as an innovative music multitalent; music producer, topline writer, fashion collaborator, owner of hip hop label Mad Fatti Ent., DJ, radio host- the world of Eva Shaw is always evolving. This new track showcases Eva's ear for a hook, as well as her driving passion for collaboration and creativity.
Hailing from Toronto, Eva Shaw has produced and written with artists such as Rihanna, David Guetta, Wyclef Jean, Ludacris and Fifth Harmony. Not to mention her own solo releases which reach tens of millions of streams and downloads. Her debut pop hit Rise n Shine with Grammy winning Poo Bear helped to put her in the mainstream spotlight and she continues to develop and grow with her newly formed, self-owned label Mad Fatti. Both a producer and a DJ, Eva brings a unique sound that blends electronic elements and hiphop. She continues to perform around the world at festivals such as Ultra, Bluesfest, Digital Dreams etc, and huge, world renowned nightclubs such as Hakkasan Las Vegas.
Praised by The New York Times for his vision, talent and original sound, rapper, singer and producer Kofi has established himself as a major player in the Toronto hip-hop scene. The 22-year-old Toronto-native has already garnered attention from several notable figures including Drake and OVO Sound, Major Lazer's Walshy Fire as well as Toronto's own Kardinal Offishall and Preme. TheyCallMeChing is a Toronto rapper of Lao and Thai descent. After being featured on fellow Toronto rapperLB SPIFFY's track I Love My Gang, he dropped his own single Blindside shortly after, which has over 1.5 million streams to date. TheyCallMeChing has been consistently dropping tracks ever since, rapping about staying focused on his goals while hoping to repay his mother back for all that she has done for him. He has crafted a delivery style of his own, filling his verses with clever lyrics like "Do it for myself, I'm a self made, you getting played like 2K".