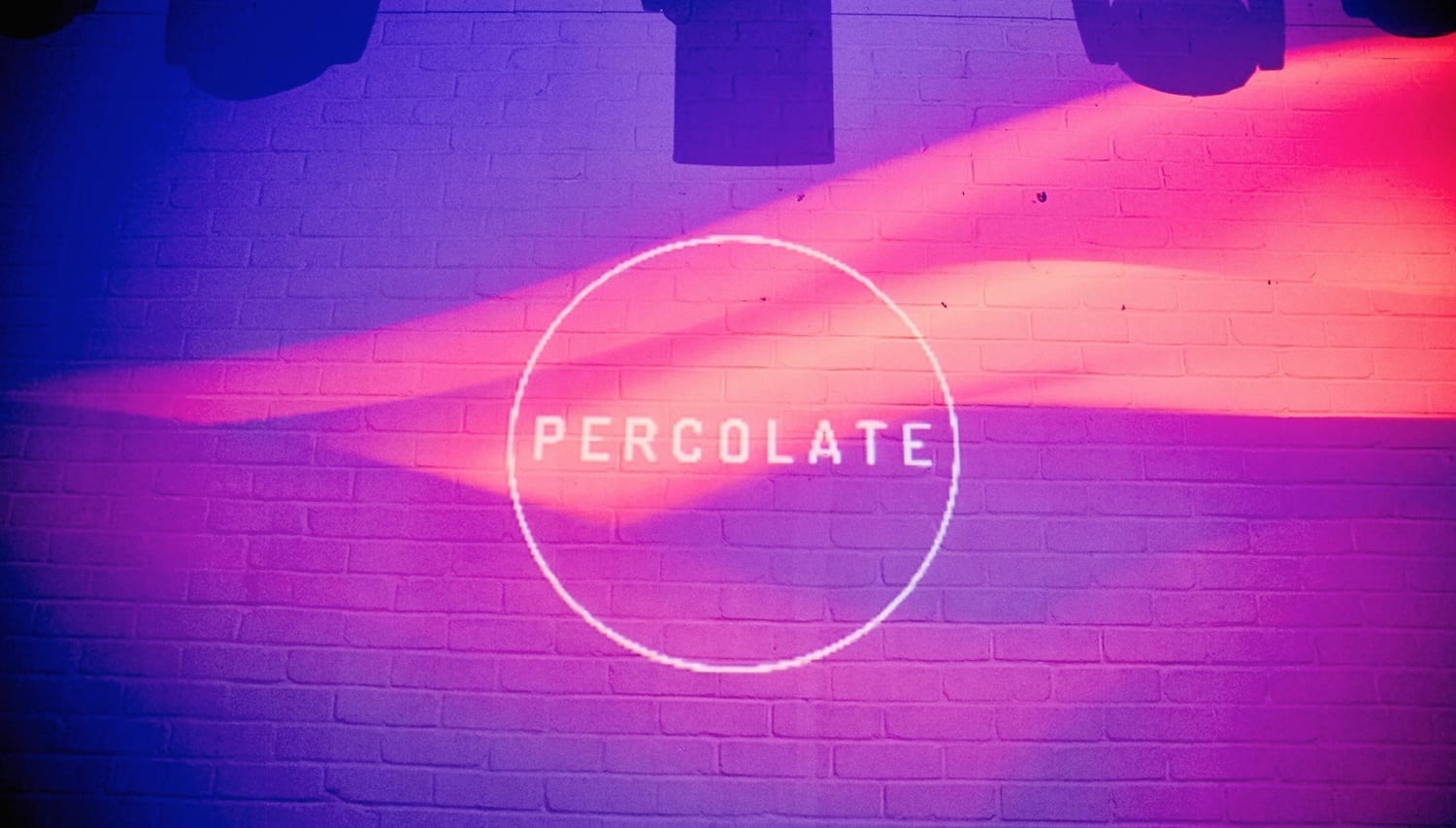 Gerd Janson, Harvey Sutherland, Prosumer, Move D and more head up Percolate winter series
Acclaimed party crew Percolate are back once again this autumn with a tasteful party assault up and down the UK and in Amsterdam during ADE. Just ahead of their fourth birthday in November, the scene leading promotion heads to Manchester,London and Newcastle a number of times, hitting the smartest venues with a choice selection of headliners, all night long sets, live shows and special treats throughout September, October, November and December.
Known for transforming spaces with exceptional production, and for their friendly, in-the-know crowds, Percolate do things properly and always have. This new season announcement proves all that once more, with everyone from Scuba to Prosumer,Todd Terje to Jeremy Underground, with many more all playing.
First up on September 21st is an intimate party in the close and personal venue Soup Kitchen. Headlining will be Studio Barnhus co boss and Numbers producer Kornél Kovács. Currently riding high off the success of his fine debut album The Bells, his sound is colourful, left of centre, full of curious samples, and packs a real house punch.
The next date is September 24th at Oval Space in London. Always pushing the boundaries and offering something fresh, this event sees the crew delve deep into world music waters with some of the best practitioners around.
First up is a special live show from Afriquoi. Playing live African dance music this six piece band from Wormwood Recordsincorporates vocals, kora, guitar, percussion, keys and beats and fuses Congolese and Gambian styles into captivating dance floor friendly sounds for the new generation.
Next up, Lone is famed for his high gloss, nostalgic rave sounds, spaced out synths and high energy EPs and LPs on labels likeR&S. Informed by a computer game generation as much by anything else, he is in a class of one and has a record collection to rival any.
Joining him is a South London producer who is at the heart of a fresh beat revolution – Mo Kolours – who makes scorched hip-hop and broken beats brimming with samples, charm and personality. Part house, part funk, part neo soul, part hip-hop; he also sings on his lush beats and releases on labels like One Handed Music.
Last but not least are Zoot Records associate and key house prouder The Maghreban (who will play live), who's another sumptuous sampler who never fails to produce off kilter grooves full of character.
October 1st sees Percolate team up with cultural festival folks Gottwood for a special collaborative party at Pickle Factorywith a secret cult headliner in tow. His set at Gottwood was one of the most talked about of the event so this is a welcome reprise. With a sound that is deep and electronic, trippy and fresh, he digs deep into many musical styles from across the ages and is loved by those who know. As such, taking into account the intimacy and state of the art sound in the venue, this is sure to be a serious party for the real connoisseurs out there.
October 6th sees the promotion head to Newcastle for a launch party at the excellently raw Cosmic Ballroom, where a secret guest plays all night long. October 8th it's to Hidden, with deep house king Move D, a Smallville and Underground Quality producer known for his impassioned selections, and Prosumer, the former Panorama Bar resident and deep digging DJ who whips floors into a sweat with his well informed house and disco selection, as well as much more besides.
October 16th finds Percolate descend upon Amsterdam during the annual ADE. The venue will be the underground haven that is Chicago Social Club, and will be in association with AVA. Lining up for this are heavyweights Gerd Janson, Leon Vynehall and Harvey Sutherland (live).
October 21st finds a second Percolate party in Newcastle with Hotflush boss Scuba playing all night long, then it's aHalloween special on October 29th – Percolate present Andromeda 54: A Cosmic Halloween Disco at The Great Suffolk Street Warehouse. Todd Terje (live), Maribou State and Crazy P ensure this one is a sure to be a vibrant disco tinged special.
Percolate's fourth birthday celebrations go down with a pair of events on the weekend of the 18th and 19th of November– the first is in London at Oval Space with Jeremy Underground and Leon Vynehall, the second is at Hidden inManchester, also with Jeremy Underground but with the addition of esteemed cult crate digger and local luminary Rikki Humphrey. Both promise to be classy functions of the highest order. The birthday celebrations continue on November 26thwith Waze & Odyssey at Studio Spaces E2 – W&O played the first ever Percolate party so this one's sure to be a celebratory throwback vibe.
The final party before NYE/D sees the crew head back up to Newcastle on December 16 for a collaboration with Apex, where Leon Vynehall plays all night long.
Rounding off each and every Percolate show are Krywald & Farrer. The London pair – linked to Gottwaxx Recordingsamong others, and with a festival schedule to rival any top tier artist – have been laying the musical foundations for the crew since day one.
Listen here: https://soundcloud.com/krywaldandfarrer
Stay tuned for info on Percolate's party at RISE Festival and NYE.
>> For further info/tickets visit: http://percolatemusic.co.uk/
Facebook: @PercolateLondon
Twitter: @Percolate_Music