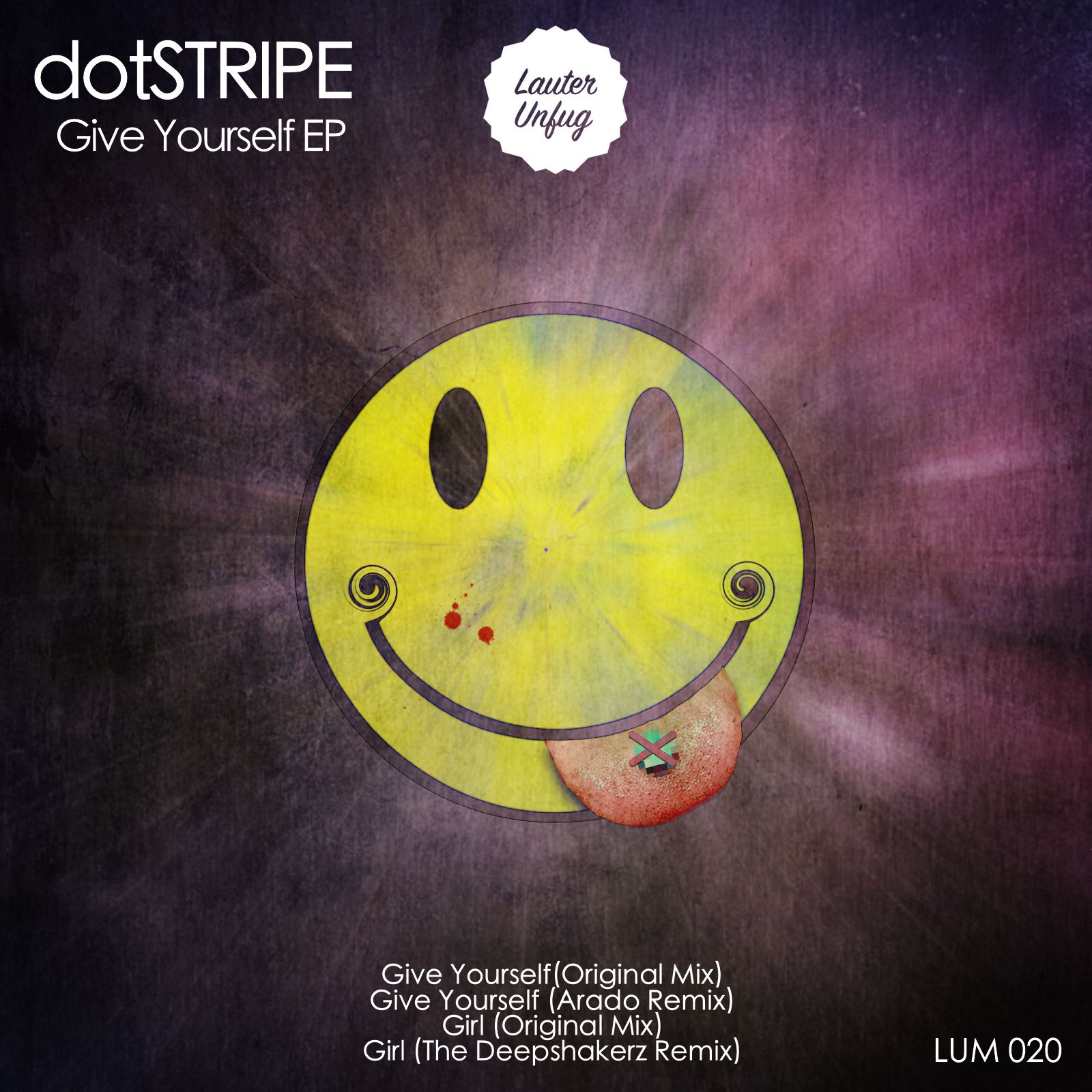 dotSTRIPE - Give Yourself EP
… one doesn't need far more than two dots and a line to show a smile … this one certainly put us in a good mood
dotStripe drops his first full EP to the Luxembourgish house music imprint Lauter Unfug. His new 4 tracker is full of driving, melodic house made for the prime time dance floors.
'Give Yourself' has all the right ingredients; focusing on old-school house grooves, combined with catchy vocals and a driving drum beat. Arado skillfully garners the best elements of the Original to deliver a groovy, forward thinking remix. 

"Girl" picks up the pace; atmospheric strings and jazzy stabs continue the housey vibe whilst Deepshakerz is on call to deliver a more laid back chunky groove affair with their remix.
dotStripe known to his mum as Ben creates music that's simple yet still fascinating. One can certainly recognise this by his sounds: Friendly frequent elements, harmonious instruments incorporating fine melodies are just a few of the many distinguishing characteristics of dotStripe.
A very well balanced release full of great house music destined to be heard in house clubs in Europe and around the World.
dotStripe's "Give Yourself" EP is out January 30th on Lauter Unfug Musik
FOLLOW dotStripe:
SOUNDCLOUD | FACEBOOK | TWITTER
tracklisting
dotSTRIPE – "Give Yourself EP"
01: Give Yourself (Original Mix)
02: Give Yourself (Arado Remix)
03: Girl (Original Mix)
04: Girl (Deepshakerz Remix)