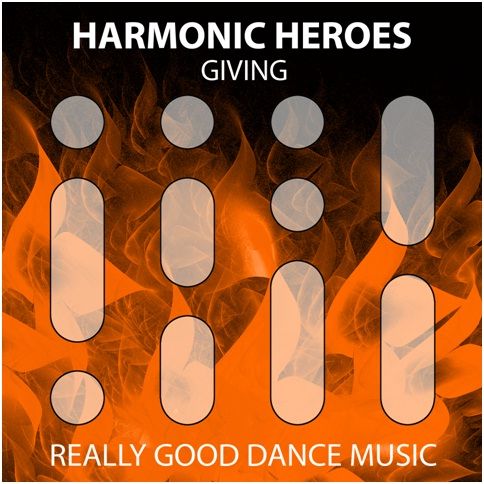 Harmonic Heroes - Giving
Dallas, Texas based DJ and producer Harmonic Heroes is on fire at the moment and is putting his signature on top-notch projects, further instilling his name as one of the fastest rising talents around. Boasting a unique sonic timbre, characterised by a blend of Progressive, Deep House, Chill Out and House tastes, Brad Huggins, the mastermind behind the Harmonic Heroes project has put his name behind top-notch productions like: 'One 3', 'When I Met You', 'Shady People EP' and 'Roses Remix'.
Following up on his ongoing streak of quality releases, Harmonic Heroes is now back to form with another wonder – 'Giving'. Included as part of an up-coming three-track package by the name of 'Shareware EP', hitting the shelves on the 23rd of November, 2015 – 'Giving' is a free download aimed at providing a sneak preview of the soon to be released project.
Bursting with diverse influences and dabbling into Progressive House, EDM, Nu-Disco, Chill-Out and House, 'Giving' is truly a showcase of Harmonic Heroes' signature style. Kicking off with a distorted melody and a solid four-on-the-floor kick pattern and percussive snippets, the track quickly builds up towards a mesmerising tract. Characterised by a smooth synth arrangement, the single heads into a punchy section, intensifying the vibe with a series of uplifting melodies. A dreamy break down takes over, showcasing Harmonic Heroes' softer sounds, whilst re-introducing the progressive elements to spice things up, before pulling back energy levels once again. Harmonic Heroes devises another ascension, leading to an additional infectious melody, later transcending into a mellower conclusion.
Whilst you can now download and enjoy Harmonic Heroes' freshest banger 'Giving', you can also check out a Walk-Through video below to get a more detailed insight into the workings behind this single. Moreover, keep an eye out for Harmonic Heroes' up-coming release 'Shareware EP' which is set to be released later this month.
Download 'Giving' here
https://soundcloud.com/harmonicheroes/giving
Check out a Walk-Through video on YouTube
https://www.youtube.com/watch?v=6JWKd-mp968
Harmonic Heroes Online
http://www.harmonicheroes.com
https://www.facebook.com/HarmonicHeroes
https://twitter.com/harmonicheroes
https://soundcloud.com/harmonicheroes
https://instagram.com/harmonicheroes