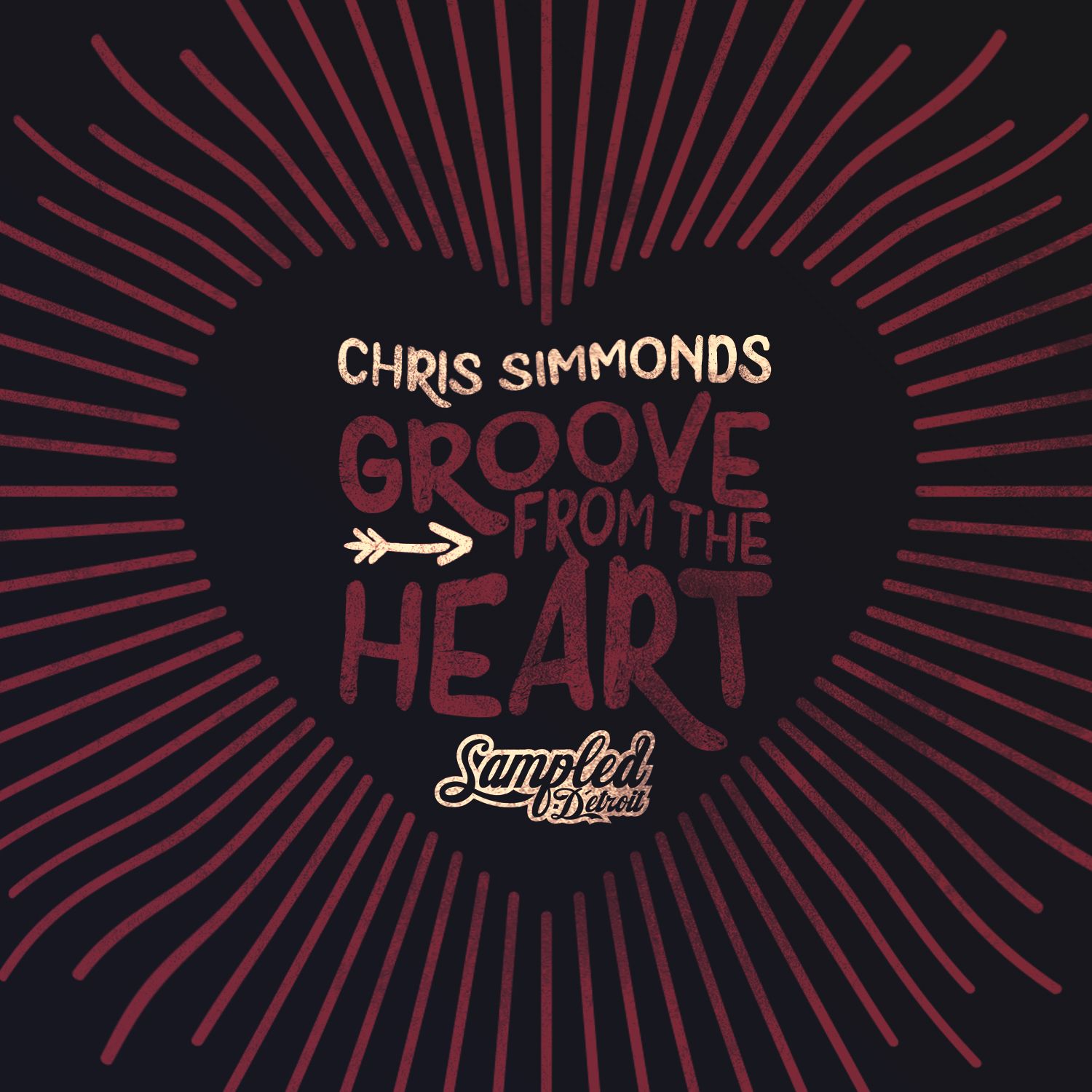 Chris Simmonds - Groove From The Heart EP
Late June will see Sampled Detroit deliver Chris Simmonds 'Groove From The Heart' EP, comprising four original compositions from the UK artist.
London's Chris Simmonds has been releasing his soul-infused house music under his own name and various guises such as House Proud People and many more since the early nineties, coming via the likes of Phil Weeks' Robsoul Recordings and his very own Cross Section Records and the late Baby Blue imprint he owned in the 90's. Here we see Simmonds join the roster of Chuck Daniels Sampled Detroit imprint, pinning him alongside Jason Hodges, Demarkus Lewis and Mikey V in the catalogue.
Across the 'Groove From The Heart' EP Chris Simmonds delivers a cross section of authentic house styles and the title track sets the tone perfectly right from the start. 'Groove From The Heart' lays down a bumpy rhythmic swing alongside sweeping horn sounds and filtered bass tones to create a smooth and dynamic house cut. Up next is the 'Shuffle Soho Mix' of 'Lonely Disco Dancer' which filtered funk guitar licks, organic percussion and psychedelic guitar slaps into a seven minute heady workout.
'Rush N Soul' follows and fuses an amalgamation of sampled chops ranging from double bass hits, retro synth licks, raw percussive rolls and horn stabs to create an intricately processed heavily swung house number. The original mix of 'Lonely Disco Dancer' then closes the package, offering up a more disco influenced take this time round via frenzied electric piano hooks, bumpy bass tones, resonant synths and a general organic, musical feel.
Chris Simmonds 'Groove From The Heart' EP is out on Sampled Detroit 24th June 2016.
Tracklist
1. Groove From The Heart
2. Lonely Disco Dancer (Shuffle Soho Mix)
3. Rush N Soul
4. Lonely Disco Dancer