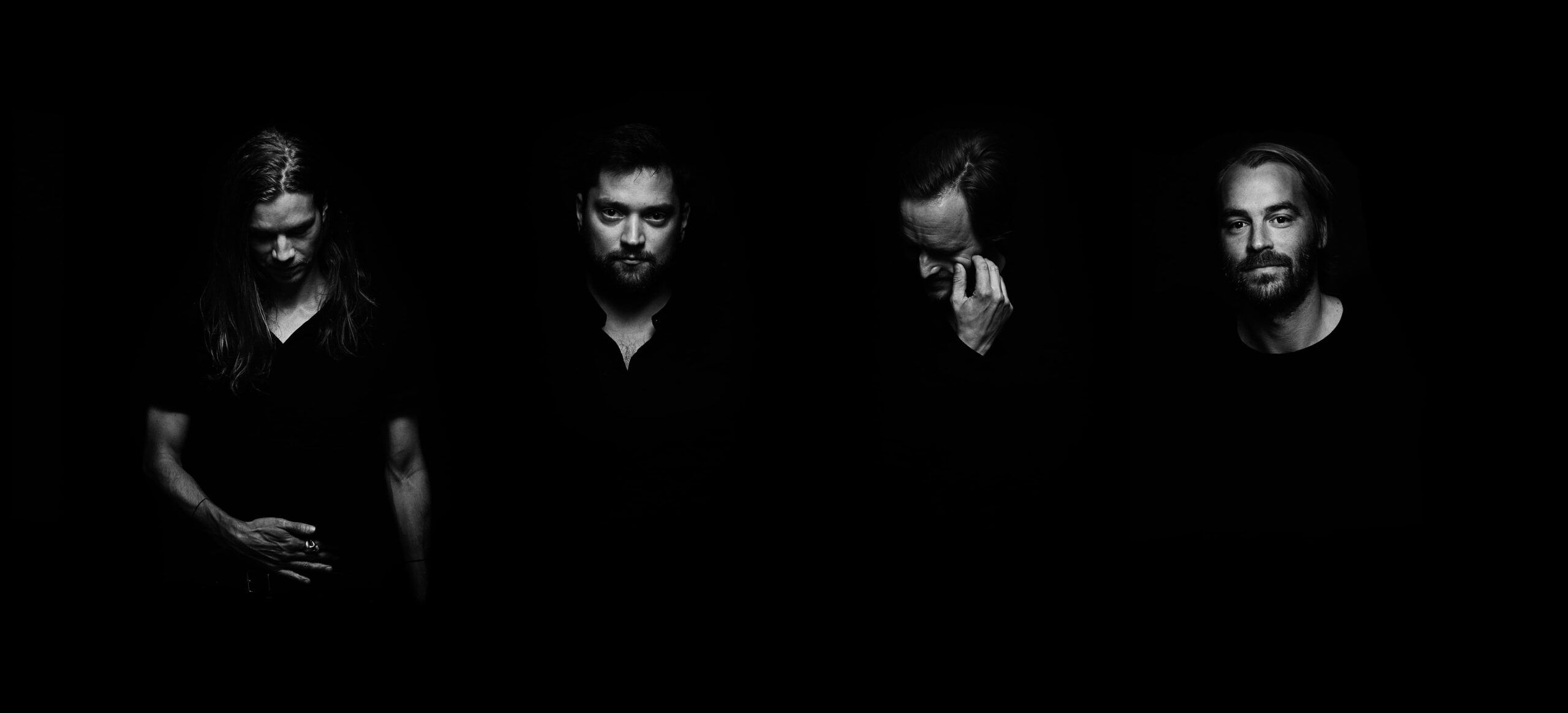 Introducing…. Highly Sedated
Recorded live at The Palace of the Grand Dukes in Vilnius, with the Lithuanian Chamber Orchestra providing full backing soundtrack, comes the astonishing, beautiful and beat-laden new album 'Symphony' from GRAMMY-nominated four piece Highly Sedated, out now on SIZE Records.
Reminiscent of iconic electro-analogue bands like Massive Attack and Hybrid, 'Symphony' is a luxurious, elegant piece of work from band members Patrick Ray, Hannes Söderlund, Leonas Somovas and Verner Westlund. Personally signed by Steve Angelo to the SIZE family in 2015, the Swedish-Lithuanian collective were given creative carte blanche by the Swedish House Mafia hitmaker – and it shows, in spades.
From the Alabama 3-esque opening single 'Wasted Youth', with its restrained, controlled orchestral opening, to the dangerously driving 'Got Some Water', bristling with pace and energy in the minor depths of the musical scale like some kind of ominous James Bond theme tune, 'Symphony' is unlike anything else that's previously been released on SIZE.
Combining rock with classical, electronic with analogue, the LP builds and moves like a living creature, the dynamism of the Lithuanian Chamber Orchestra a spine-tingling addition to the band's performance. Strings soar and strut through 'Make Love', brass roars to life on 'Highly Sedated', the entire orchestra coming together with guitars and vocals to reach truly soul-stirring heights on singles 'Existence' and 'Last Call'. Through the swelling, stirring euphoria of 'We Try', to the gentle strains of 'Slip Away' that erupt into a loaded, spine-tingling, dance floor call to arms, vocalists Ray and Westlund charge the atmosphere with unrelenting energy, their toplines weaving, dipping and rushing up through the composition and production.
Simply put, 'Symphony' is  the stuff audiophiles' dreams are made of. Mature, complex and layered, the album should put Highly Sedated firmly on the international music map and on the 2019 playlists of qualified tastemakers everywhere.
We caught up with them for a quick chat this week….
Hi, welcome to I House U! For those of us who haven't heard of your work before, tell us a little bit about Highly Sedated and how you came together.
We met at a swingers club in Thessanoliki in 1989. It's been dark and ugly ever since
Congrats on the new album, 'Symphony', it's quite an achievement. It was recorded live; did it turn out how you anticipated?
Thank you! But considering how we are as persons, it's a wonder that we made it this far. There are four of us in the band and you can imagine, we're not all in the same place at the same time so getting a project like this set up and then actually delivering it the way we did, even we're impressed with ourselves. It turned out even better than we could have hoped for, the tracks sound incredible with the orchestra behind it and hearing the energy from the crowd on the album as well just takes it up a whole other level. It gives you goosebumps when you listen.
What's your favourite track from the album and why?
It's a hidden one on there. Go find it. You will be rewarded, promise 😉
What do you hope people will get from the album when they listen to it?
We hope that they get the same feeling that we did in that swingers club in Thessanoliki in 1989. Not even joking, it was an experience and a half. That gives us goosebumps too…
What did the Lithuanian Chamber Orchestra bring to your music that wasn't there before?
They added the electronic parts of the album of course and you can hear in the tracks that extra 'energy'. Also it's a live recorded, so as artists performing in such an amazing venue, with the crowd we had, with the orchestra playing with us, it's not every day that you get to do that creatively. Even if you produce an orchestra on your tracks, for most artists that's something you do via plugins and samples on your laptop. To do it with an actual, full orchestra? It was electric and a total privilege.
Do you prefer the original versions of the music or the new 'live' edits?
Always live.
How much time did you have to put into rehearsals for the recording?
Three days of absolutely intense rehearsals, then straight to stage. We probably lost a bit of our minds during those three days but it was absolutely worth it for the end result. Nothing great happens unless you push yourselves.
The crowd reaction on the album really lend another element to the album. How popular are you in Lithuania?
Sometimes we'repopular there. Especially after each gig, because thenpeople know that we are for real.
You've actually been nominated for a Lithuanian Grammy. Why do you think you're so incredibly popular in one particular country?
We think we are extremely popular in many countries but who doesn't want to be more popular 😉
Are you pushing yourselves into other countries and do you think you'll do as well elsewhere?
No not really. We like it in Lithuania. The food is great, the scenery is so beautiful, especially in the winter times.
You were signed by Steve Angelo to his Size label. How instrumental has he been in your success so far?
Steve is a master and of course we can all learn from him, not only with music. He's a walking creative agency.
What's next for Highly Sedated? Will we be able to see you performing live anywhere else?
Hopefully we can go out on a tour in the future and get our music out in front of people at festivals and venues like the Palace so people get a real sense of what it is that makes us so different to other artists.