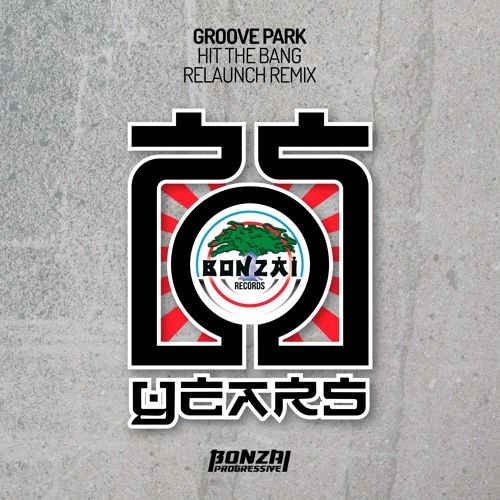 Groove Park - Hit The Bang (Relaunch Remix)
Bonzai Progressive are continuing their classic remix series with the release of Groove Park's legendary production 'Hit The Bang', which has been remixed by Relaunch. The original was release back in 1995 blending styles of trance, techno and even hints of acid house and was indeed a big hit for Bonzai back then. Relaunch offers a contemporary take on the classic taking the original retro charging techno synth to blend with smooth progressive house drum beats and a warm deep bassline which replicates the original with a groovy update. This really is a great take on a classic!
German producer Relaunch returns to Bonzai Progressive from a short time out. His ever-expanding back catalogue of releases which includes top remixes for the likes of Airwave and Phi Phi, Thorin, Sector 7, Gai Barone and Quadran, it's safe to say that Relaunch will continue to top the Trance scene for the foreseeable future. With a list containing many A-List DJs who have thrown their support behind his productions, Relaunch has also been a great ambassador for JOOF Recordings, thanks to his brilliant releases and remixes on the label. With such a great reputation for being a world-class remixer and producer, here is a career you must follow!
Available on Beatport
https://www.beatport.com/release/hit-the-bang-relaunch-remix/2073870
Relaunch Online
https://www.facebook.com/Relaunch.Music
https://twitter.com/RelaunchMusic
Bonzai Progressive Online
http://www.bonzaiprogressive.com
https://www.facebook.com/bonzaiprogressive
https://soundcloud.com/marnikbonzai
https://www.youtube.com/user/bonzaiprogressive