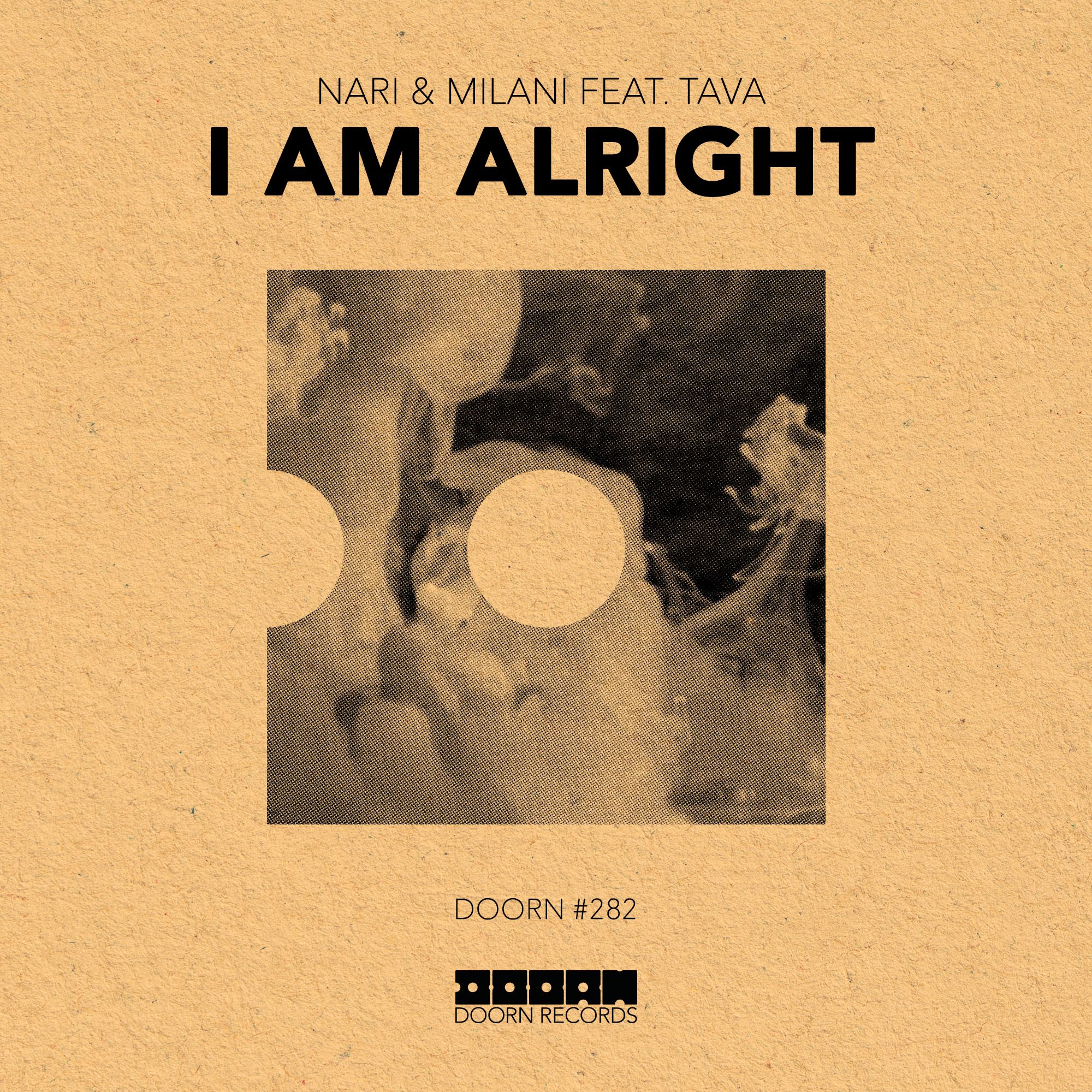 Nari & Milani ft. Tava - I Am Alright
Nari & Milani join forces with Tava and deliver a fantastic progressive house tune. 'I Am Alright' — out now on DOORN – floods with wavy vocals, melancholic chords and compressed synths, setting the right mood for this record. Breaking it down with a subtle and refined drop that sneaky makes its way through your speakers.

Maurizio Nari & Ronnie Milani met eachother back in 1996. They played at Italy's top club and created numerous productions, such as 'Dubwork' and 'Unconditional' which was released under their alias Nerio, which achieved the Billboard Charts hotspot. Soon after they launched their Nari & Milani project in 2003.

After conquering Italy, Nari & Milani went international and today they splay their trademark DJ sets in many of world's best clubs and festivals, such as Ultra Miami, Ultra Europe, Magnetic Festival, Tomorrowland, Street Parade, Electric Love to name a few. Over the last decade the duo have remixed dance tracks for luminaries such as Rogez Sanchez, Laidback Luke, and Axwell in addition to unleashing their own original productions through some of the best record labels in the industry including Bob Sinclar's Yellow Prod, and Steve Angello's Size Records. Nari & Milani's 'Kendo' is one of the biggest club bombs ever and gained early support from Swedish House Mafia, Pete Tong, David Guetta, Steve Aoki, Chuckie, Hardwell, Tiesto, Sandern Van Doorn, Alesso, Bob Sinclar, Fatboy Slim, Laidback Luke, and numerous others.

Fast forward to 2017, the Italian duo have a great amount of succesfull releases to their name, which include 'How We Do It' with Tony Romero, 'Camino Del Sol' with Hiisak, 'Epsilon' and 'Twilight'. Nari & Milani recently made some musical changes, focussing more on progressive house, and making their sound more underground.

Now they are back with their new single 'I Am Alright'.

Quotes Nari & Milani

"We recently made several sounds more underground, progressive house. It's a good time to be making game changing music, and we believe that testing is always the right way. The music market is moving fast, you only need to follow the inspiration and create something new."

"Our new single 'I Am Alright' takes you to dizzying heights and, by three-quarters of the way in, it is just time to sit back and get lost as the song descends into sublime chaos. It becomes a beautiful vocal piece with slight electro undertones. There are unexpected drops in his interludes between melodies and also lightens things up again, with more playful progressive synthesizers. It is simply perfect for a spring afternoon."
Nari & Milani ft. Tava — 'I Am Alright' – Out Now on DOORN
https://doornrecords.lnk.to/IAmAlright