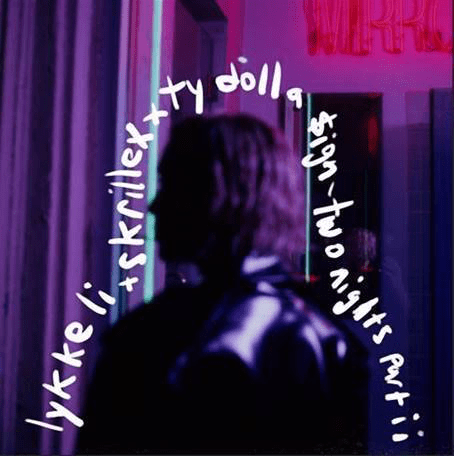 Lykke Li releases 'two nights part ii' with Skrillex & Ty Dolla $ign
Today, LA-based, Swedish vocalist, producer, and songwriter Lykke Li releases a brand new remix of her song "two nights" titled "two nights part ii" with Skrillex and Ty Dolla $ign. This is the second track off of her forthcoming EP still sad still sexy, a collection of new music and remixes slated for release on June 26th via RCA Records.
Click HERE to listen.
Lykke previously released "sex money feelings die (remix)" featuring Lil Baby and Snowsa in June. Click HERE to listen now. The original version of "sex money feelings die" and "two nights" are featured on Lykke's fourth studio album so sad so sexyreleased last year to critical acclaim.
Lykke will be supporting Florence and the Machine at British Summer Time, Hyde Park on 13th July.In addition, Lykke'sinaugural YOLA DÍA festival will be held on August 18th in Los Angeles featuring an all-female lineup including performances by Lykke Li, Cat Power, SOPHIE, Courtney Love & The Chateau Band, Megan Thee Stallion, Kelsey Lu, Empress Of, andCupcakKe. YOLA DÍA will highlight extraordinary talents in music, food, and visual arts to embody the spirit and ethos of today's female leaders and capture the voice of the future. YOLA DÍA is named after and presented by YOLA Mezcal — a female-run mezcal brand from Oaxaca Mexico and founded by Yolanda "Yola" Jimenez. Fellow partners Lykke Li and Gina Correll Aglietti utilize a recipe and agave farm passed down by Yola's grandfather to create their authentic and deliciously strong spirit. Employing only women in their hand-bottled facility and sales force, YOLA Mezcal is dedicated to the economic independence of the women in Oaxaca by providing them with steady work, fair wages, and direct pay. Visit YOLADIA.com for more information.
still sad, still sexy Tracklist
two nights part ii (Lykke Li x Skrillex x Ty Dolla $ign)
sex money feelings die (remix) feat. Lil Baby and Snowsa
Neon
Baby Doves
so sad so sexy (alt version)
deep end (alt version)