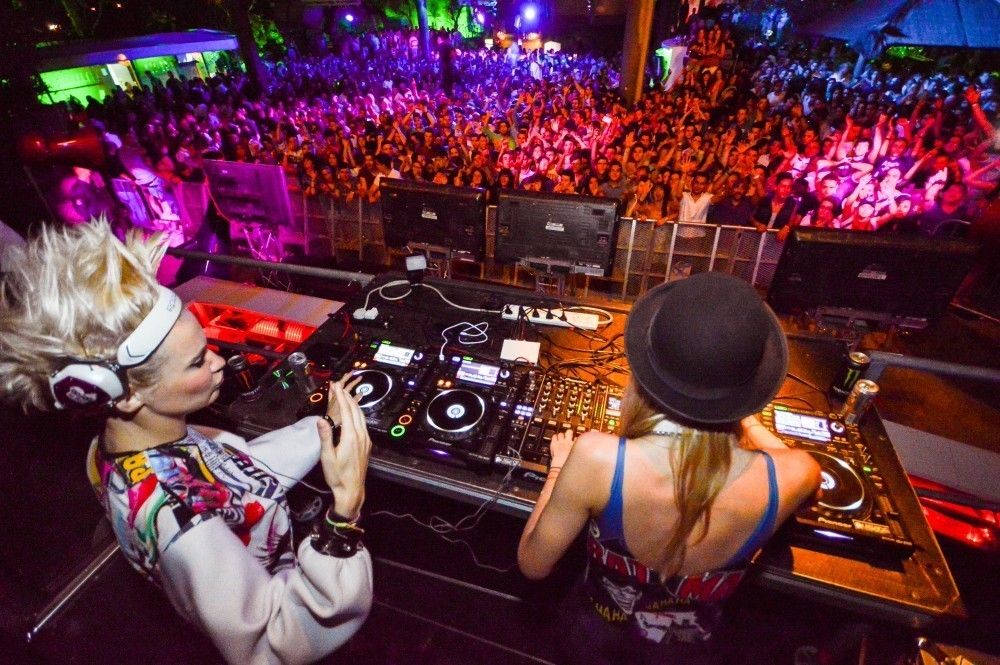 Malta's Numero Uno Club
Numero Uno is at the heart of the Maltese club scene and it has been for years. The club is a vast space that holds up to 6, 000 people and regularly does so thanks to its ambitious booking policies. In fact this superclub – proudly and boldly named Number One in Italian, which isn't actually the national language in Malta – is actually open air, making plenty of use of the small country's incredible Mediterranean weather.
The club can be found a few kilometres out of a well to do part of town, namely Silema, but that doesn't stop regular pilgrimages by both locals and international music fans. All around the place is a huge and lush garden that is already full with people drinking, smoking and chatting as we arrive. Pass through a bar then into the main room and you are presented with quite a site – raised platforms, myriad multi-coloured lasers and small islands made form trees and outdoor bars. The people enjoying the beats and bevvies are a mix of all ages. Some dance like no one is watching, some are more reserved, but the atmosphere overall is friendly, welcoming and ripples with excitement.
Moby, AfroJack and Gareth Emery have all held sell out shows here before now, but tonight it is huge Australian duo Nervo who are headlining. Their sound is decidedly EDM leaning, with huge raucous hooks, pop leaning vocal riffs, vast basslines and plenty of proggy melodies. The pair are hugely energetic, mixing with plenty of bombast and milking every drop as the crowd react in kind right in front of them. The sound is perfect, no mean feat given the fact we are outside, and the dancefloor is never less than rocking at any point. The pair often grabs the mic and lark about, with people clambering on each others shoulders and lots of sit downs all playing out during their set.
It is said that 2% of the whole of Malta comes to this converted farmyard club on a regular basis and it's not hard to see why. Apparently the trio of promoters who run things here have plans to get the club refitted and touched up, with ideas of bringing some well-known UK brands here on a regular basis. Going on tonight's evidence, this is certainly the sort of place that more club fiends would be delighted to visit. Very similar to the likes of Green Valley in Brazil, this club has the potential to be one of the most talked about anywhere in the world with its great open air clubbing terrace and natural, forest style feel to the place. Time will tell, but in the meantime you should really check it out yourself.