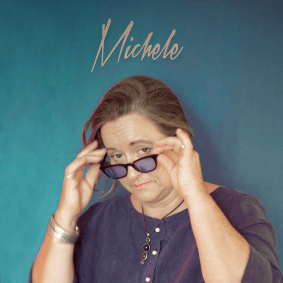 Thor Rixon - Michele
After plenty of harassment from his mother, acclaimed South African house artist Thor Rixon finally serves up a long-awaited dance album. Named 'Michele' after her, it is a seven-track affair that finds Rixon deliver his own unique brand of avant-garde electronic music.
Thor says about this new album, "My mom, Michele, has been on my case for years to write a dance album: "you must make music that will get people jiving sweatpea!" I decided to listen to mum and try to make some dance music. At first I found it boring. "What? the kick drum is just 4/4 the whole time, and not much else happens musically?!" Well, the more I explored the world of dance music the more I began to be enthralled with all of its subtle intricacies. I spent 2 years working on 'Michele' in Cape Town & Berlin, recording, working with artists & testing the unfinished tracks in live performances. Once I felt the album was complete I played 'Michele' to my mom and at first her reaction was something like, "I don't know about this part/I don't like that sound"… etc so I went back and worked on it some more until her response was "I love it"'.
The stirring and desolate 'Our End' sets the tone and opens the album with rolling kicks and expansive synths that reach out into the cosmos as Thor's vocals and rich horns ring out into the night sky. Sinking deeper into a nocturnal and melodic groove is 'Old Strandfontein Road', with its rubbery bass and warm chords. The previously released single 'He Held Him Close' feat Roxy Caroline is an enchanting bit of delicate dance pop and the other single 'Build Again' feat. Duduza Mchunu is another deep, absorbing house track with dreamy pads and a spine-tingling sense of late night soul.
The driving 'Soil' burrows deep with supple drums and organic percussion sprinkled over the top. Synthetic synths and off kilter keys all make this one more edgy and unsettling. 'Khahlela' then features another talented vocalist Mx Blouse and is a pumping bit of melodic house with freewheeling drum loops and filtered vocals beneath a sky of starry melodies. The album closes on 'The Clown', a brilliantly rousing track with sleazy bass and chunky drums that demands the dance floor gets up.
This is a richly detailed album that ebbs and flows through a coherent range of moods and really takes you on a trip through Rixon's singular house world.
Tracklist:
01 Thor Rixon – Our End
02 Thor Rixon – Old Strandfontein Road
03 Thor Rixon feat. Roxy Caroline – He Held Him Close
04 Thor Rixon feat. Duduza Mchunu – Build Again
05 Thor Rixon – Soil
06 Thor Rixon feat. Mx Blouse – Khahlela
07 Thor Rixon – The Clown