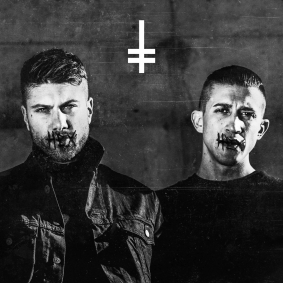 PØLI, Lorenzo Raganzini - Omala Kcohs
Esteemed techno institution HEX launches record label with four original cuts from its Italian co- founders PØLI, and Lorenzo Raganzini with remixes by Regal, Insolate, Nico Moreno, VII Circle and Zanias.
Since its birth in 2014, Barcelona's HEX has become one of techno's most formidable brands; organising events at venues and festivals such as INPUT, Razzmatazz, Brunch –In and DGTL Barcelona, establishing a devout following with its matchless crowd, not to mention booking many of techno's finest names like Jeff Mills, Ben Klock, Rebekah, Blawan, Ben Sims, Oscar Mulero, I Hate Models, Marcel Dettmann, Dax J, Paula Temple and DVS1. At the core of HEX is its co-founders and residents PØLI, and Lorenzo Raganzini, who now launch HEX Recordings to diffuse its own sound and cultivate talents of the international scene and already established acts.
Collaborating for the label's debut release, PØLI, and Lorenzo Raganzini went on a 10-day isolated retreat in a professional recording studio in the Spanish countryside – with no method of communication with the outside world – to produce the label's debut release. The result is four quality techno tracks which were later granted to remixes from five respected techno artists; Fleisch's Zanias, Involve head Regal, Out of Place boss Insolate, ex-founder of Blvckplvgue Nico Moreno and Rapid Eye Movement co-founders VII Circle. A follow up digital release will include further remixes from VSK, Alignment, AWB, Farceb and Svarog.
Deep drones and metallic elements form 'El Trapezista' before relentless kicks, hammering bass and a filtered vocal sample follow in 'No Escape'. Weighty drums, intricate percussion and a piercing siren are next in 'Raving In Paris', making way for the clinical drums, ethereal pads and sweeping effects of 'The Last Station'.
Zanias' take on 'El Trapezista' for the first remix, generating an otherworldly atmosphere with its shimmering vocals, before Regal's rendition of 'No Escape' deploys high octane drums as fierce stabs operate throughout. Next up, 'Raving In Paris' gets a murky rework by Insolate, who incorporates deft bleeps and lofty atmospherics, whereas Nico Moreno comes on a heavier tip with explosive lows and expert sound design, before VII Circle's reimagines 'The Last Station' with glassy textures and growling bass to conclude matters.
PØLI, Lorenzo Raganzini's 'Omala Kcohs' drops on HEX Recordings on 11th March 2019.
https://www.facebook.com/poligonism/
http://www.facebook.com/LorenzoRaganziniHEX/
https://www.facebook.com/HEX.barcelona/
https://hex-barcelona.com/
https://soundcloud.com/poligonism
https://soundcloud.com/lorenzoraganzini
Tracklist:
A1. El Trapezista
A2. No Escape
B1. Raving In Paris
B2. The Last Station
C2. El Trapezista (Zanias Remix)
C2. No Escape (Regal Remix)
D1. Raving In Paris (Insolate Remix)
D2. Raving In Paris (Nico Moreno)
D3. The Last Station (VII Circle Remix)
Launch Event:
HEX Recordings Label Launch Party with SNTS, 999999999 (live), Lorenzo Raganzini vs PØLI, Hitch Venue: Input (Pre Party at Mutuo Art Gallery)
15th March 2019.