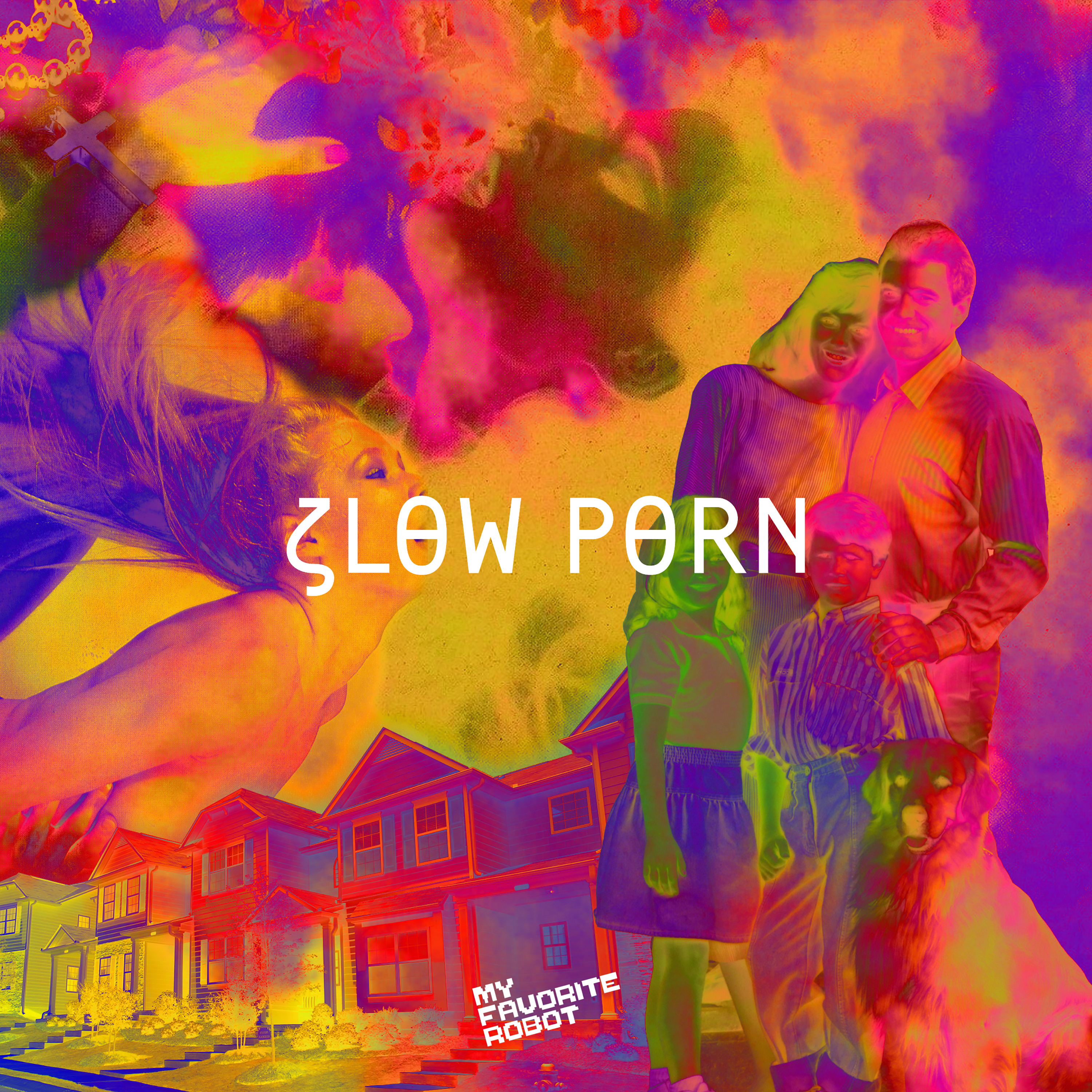 Slow Porn - Opium 1:19
Cultured Canadian label My Favorite Robot has got time for just one more release this year, but it is a special one indeed. Behind it is Slow Porn, a talented French duo made up of La Dame Noir's artistic director Phred Noir and producer (as well as Meant Records label boss) Remain.
Both of these musical minds have unquestionably great inspirations that look to the worlds of disco, electro, rock, industrial, techno, and beyond, for their influences. They have been doing so since 2009 and pride themselves on libidinous, dirty grooves, as this EP proves.
Things kick off with 'Silver and Lust', a wonderfully slo motion trip through deep and colourful disco. Lazy synths are stretched between rubbery drums as melodic fireworks rain down from above and steamy vocals bring a great sense of intimacy. For their next trick, the skilful studio partners remix Yosoy's 'Soldier' to perfection. In doing so they make it into a low slung, sleazy and dark chugger with Depeche Mode style vocals and a broody sense of atmosphere that really sucks you in.
The penultimate track sees Slow Porn serve up a second compelling original, 'Third Thrill', which is mechanical and kosmiche, suspensory and expansive. It is filled with analogue lines and pixel thin melodies that really get your senses tingling. The last cut is another remix, this time of Color War's 'Shapeshifting', it's an ethereal affair with frazzled synth spaceships circling post-punk drums. Full of wide open spaces that are filled with effortlessly cool female vocals, it's a menacing and melancholic closer.
This is a superb EP that showcases the supreme aural aesthetics of Slow Porn to great effect.
Tracklist
1. Slow Porn – Silver and Lust
2. Yosoy – Soldier (Slow Porn Version)
3. Slow Porn – Third Thrill
4. Color War – Shapeshifting (Slow Porn Remix)