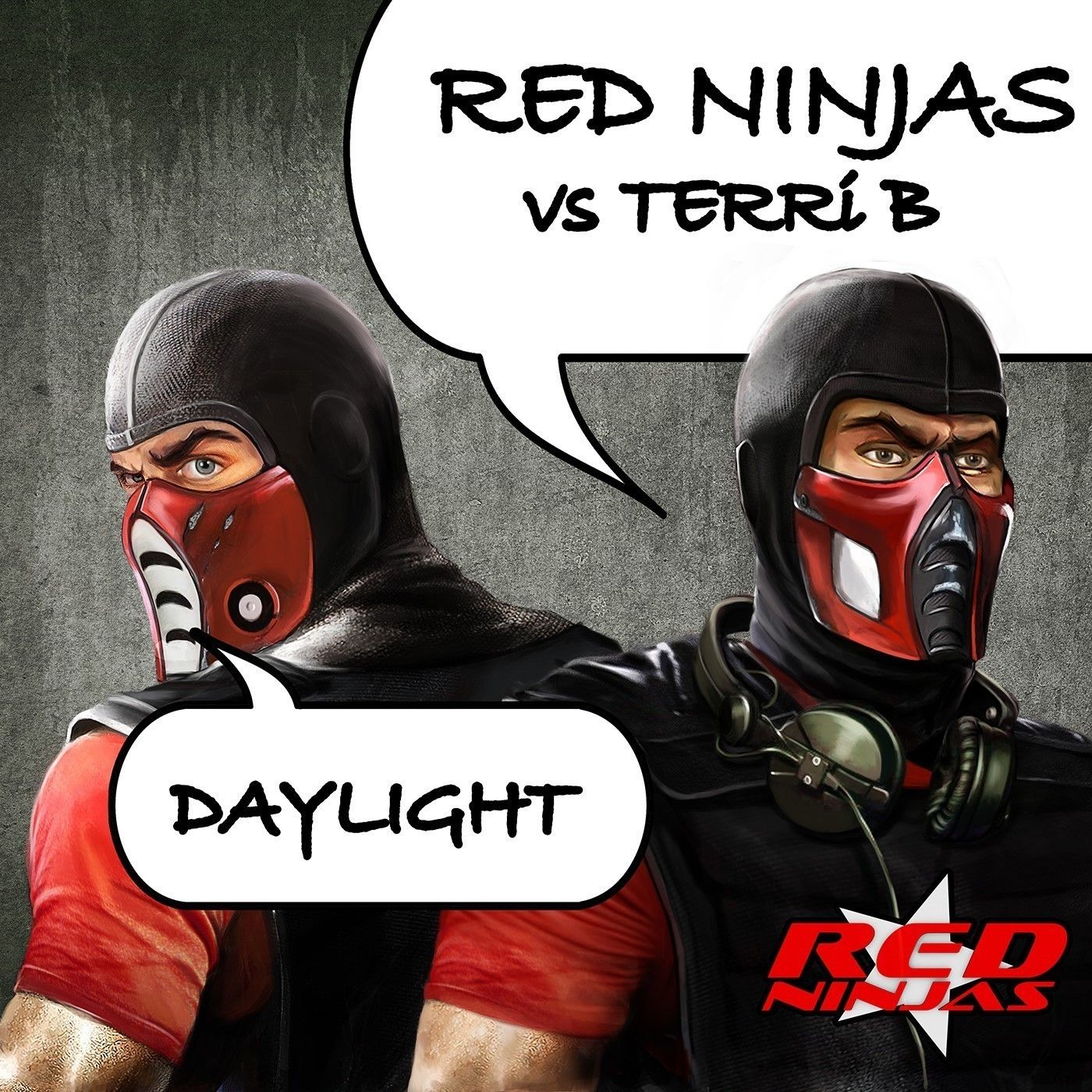 RED NINJAS vs Terri B! – Daylight
After the first RED NINJAS single "Roots (feat Vangosh) ",by the Dusseldorf company "Attractive Music", Dmitry Filatov and Alex Osokin (the guys behind RN) decided to launch their own imprint with the same name. "Daylight", utilizing the unique vocal parts of Internationally known singer/songwriter Terri B! (Heaven, Bang that box, Big Fun).
The Single include 2 powerful edits. The Club mix, dedicated to BIG ROOM CLUBS, with a dutch sound orientation.
The musical stylistics of the extended mix can't be unambiguously defined even by the real EDM lovers. The Progressive House, Electro, Complextro and Dubstep elements are supported by the vocodered lines of the RED NINJAS resident vocalist.
"Daylight" combines a thoughtful lyrical style, melodic harmonies and the energetic fusion of today's modern sound.