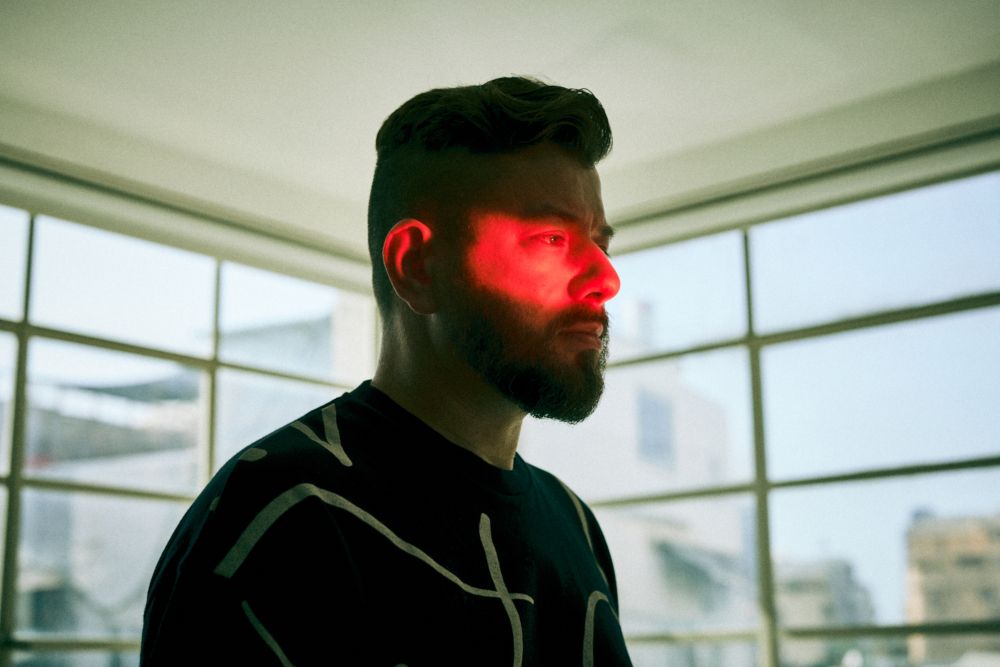 Retro Synthwave Producer Highway Superstar releases Contraband album
Renowned synthwave producer Highway Superstar has released his latest album, Contraband on the 19th of November via Dive Into Music. On the LP, listeners will find 'Feel It Right Now (ft. Doubleboy)' as well as the previously released singles, 'Pangea' and 'Slow Motion (ft Zoe Polanski)'. The producer has provided official remixes for both Samantha Fox and St. Lucia and toured the globe, appearing in Moscow, St. Petersburg, Stockholm and London where he headlined at RetroFutureFest (performing alongside Futurecop, NINA, and Kalax amongst others). Highway Superstar has received considerable support from NewRetroWave Youtube channel. The written support continues with CLASH Magazine, EDM Sauce, Magnetic Magazine, CLOUT Magazine, Our Culture Magazine, Retro Synthwave, French Shuffle and Vehlinggo, contributing to his play count of over 15 million across platforms. 
Born and based in Tel-Aviv, Israel, the producer also responds to Alex Karlinsky when not operating under his pseudonym. His track 'Careful Shouting' was featured in the 2015 short film Kung Fury and the subsequent years saw Highway Superstar releasing music under the US-Canadian label Rosso Corsa Records before the producer took his own path in the industry. Featured artist Doubleboy is from Stockholm Sweden, where he is known for his unique singing style and having worked with Robert Parker. 
While sourcing inspiration for his unique synthwave sound, Highway Superstar calls upon a wide range of music including American west coast AOR's and modern chart-topping pop records as well as dominant music producers from the 80s such as Michael Cretu, Stock Aitken Waterman, and Trevor Rabin. His own sound calls to mind the likes of Duran Duran, FM84 and The Weeknd.
The eighties were a magical time, where all music from the lighthearted and happy to the more serious tones were constructed and reinforced with synths, electronic elements and a mixture of wailing guitars, snare drums and emotional saxophone. It's easy to see why artists such as Highway Superstar venture into the jungle of unmistakable sounds, drawing along their modern production elements while still paying tribute to a bygone era.
Speaking of the Contraband LP, the producer tells us: "The album is predominantly retro in nature, but I drew inspiration from a wide spectrum of influences. It's important to me that the songs have a wide variety to them so that the listener is rewarded with an experience that takes them to different places – from modern electronic pop takes, to indie cuts, to instrumental journeys through the soundscapes. I'm extremely proud of the songs in Contraband and the two-year journey it took to create it."