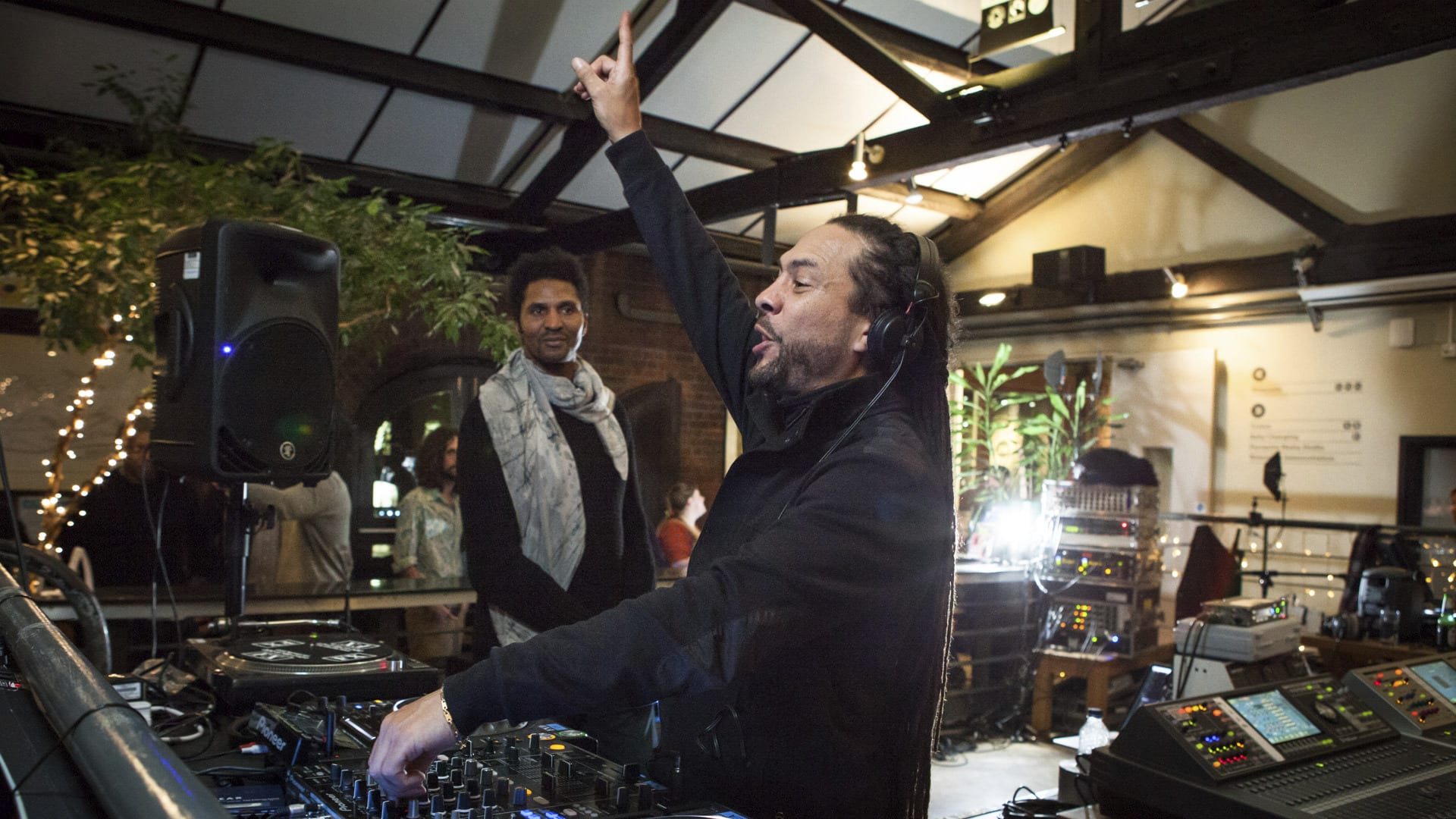 Roni Size & DJ Krust Relaunch Full Cycle Label & Announce Spring Tour
Electronic music pioneers and original junglists, Roni Size and DJ Krust, have announced the return of their legendary label, Full Cycle Records. The imprint will relaunch with a spring tour starting on 5 February featuring 9 UK and European dates; and includes the BBC 6 Music Festival in Bristol, and a special London show at Village Underground.
Tickets go on sale for Full Cycle London from 15th January, for further information please see: http://www.soundcrashmusic.com/full-cycle-records-show-ft-roni-size-vs-dj-krust/.
Released on 19th February, Roni Size & DJ Krust's Formulate EP features two previously unreleased tracks, 'Formulate' and 'Swinshot' [a remix of 'Swingshot' by Swindle) plus two remixes of the title track. The release marks their first collaborative project for over 15 years. Further Full Cycle releases are in the pipeline for 2016, including unreleased material from the vaults, new collaborations, new remixes of classic tracks, and some of the catalogue being made available digitally for the first time.
Full Cycle Records was born in 1994 (previously known as Roni and Krust's Full Circle Records), and quickly became one of the most important jungle – and then drum & bass – labels of the early '90's. The Bristol-based label issued now classic releases from the likes of Size, Krust, Die, Suv, D Product, Flynn & Flora, and beyond, before closing in 2009.
Roni saw in 2016 with two special New Year's Eve shows; a 'midnight' set at RAM Records NYE show at O2 Academy Brixton, and a hometown performance at In:Motion Bristol. Released in November, Roni Size Reprazent's 'Live At Colston Hall' 13 track live album CD and accompanying DVD including 4 original, unreleased tracks recorded live from the band's now legendary show at Bristol's Colston Hall in 2009.
2015 saw a triumphant return to the live arena for Roni Size Reprazent, culminating in a sold out gig at London's Roundhouse in October. The band's triumphant return to Bristol saw them become the first band to perform live on Arcadia's gigantic mechanical spider made famous by Glastonbury and Boomtown Festival. This followed two sold out shows at London's KOKO, and performances at Exit Festival, Parklife, Love Saves The Day, Electric Castle, Melt!, Balaton Sound, Audioriver, Boardmasters, SW4, Bestival, Outlook and more.
Fellow Bristol legend and Reprazent member, DJ Krust has had a similarly pivotal role in British bass culture. With classic tracks 'Witchcraft' (a collaboration with Roni), 'Warhead', 'Angles', and 'True Stories', through to countless releases for V Recordings, albums for Full Cycle and Talking Loud, and his production work for Smith & Mighty, Krust has enjoyed a prolific and celebrated career. After a hiatus, Krust returned to music production in 2010, he teamed up with friend Nick Toots to form the band The Rules, and created his own imprint called Rebel Instinct. Both Roni and Krust have now returned to the studio together.