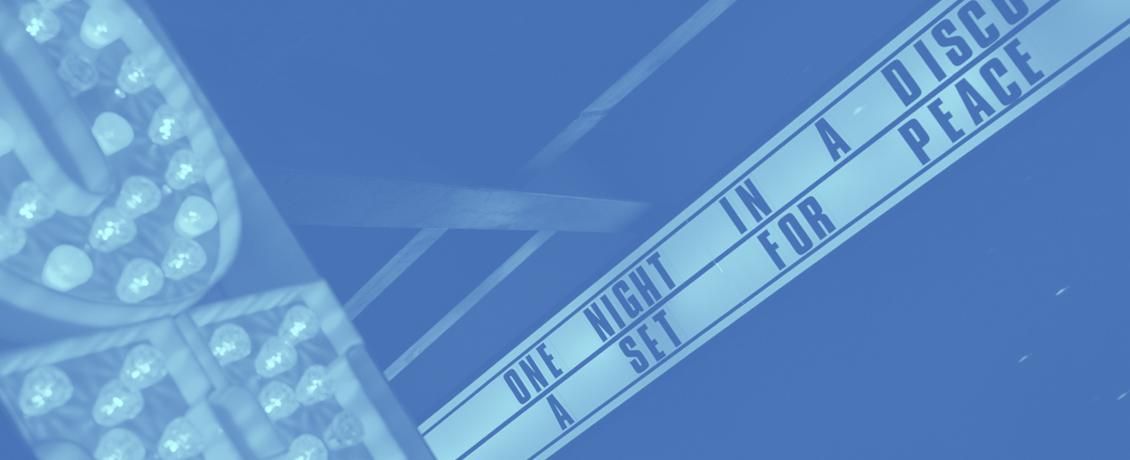 Set For Peace 2014
When you're listening to dance music, for that one moment it's just you and the music. You are at peace.
This moment is what Set for Peace brings to thousands of people around the world with DJs dedicating their Sets to Peace Day, 21 September. An initiative run by Peace One Day and the Last Night A DJ Saved My Life Foundation, Set for Peace highlights the power of dance music to bring people together and act as a tool for positive change.
Unanimously adopted by every member state of the United Nations as a day of ceasefire and non-violence, Peace Day is a moment for everyone around the world to come together and celebrate the power of individuals to change the world. Raising awareness of Peace Day helps to make this day a reality and by doing what you love on the day, by bringing people together in a positive reflection on peace, you are contributing to making this a self-sustaining annual day of global unity.
Launched in 2013, the initiative Set for Peace saw nearly 300 sets played in 58 countries around the world with support from DJs such as Idris Elba, Paul van Dyk, David Morales and Nile Rodgers. Thanks to everyone's efforts, last year 470 million were aware of the day with 2% of these acting more peacefully as a result.
In its second year, Peace One Day and the Last Night A DJ Saved My Life Foundation hope to see even more DJs get together to inspire others through their music and help us reach 1.5 billion people with the message of Peace Day in 2014.
USE YOUR DECKS TO BRING PEOPLE TOGETHER IN A GLOBAL STAND FOR PEACE THIS PEACE DAY, 21 SEPTEMBER.
Watch the Set For Peace 2014 Showreel below and Find out more
Jeremy Gilley, Peace One Day: "It is wonderful to see DJs coming together around the world to do a Set for Peace about Peace Day, 21 September. Dedicate your set in 2014 and help us bring Peace One Day one step closer."
Last Night A DJ Saved My Life Foundation: "The Last Night a DJ Saved My Life Foundation is proud to be working with Peace One Day in our positive efforts to engage the global dance community to promote peace through this amazing initiative."