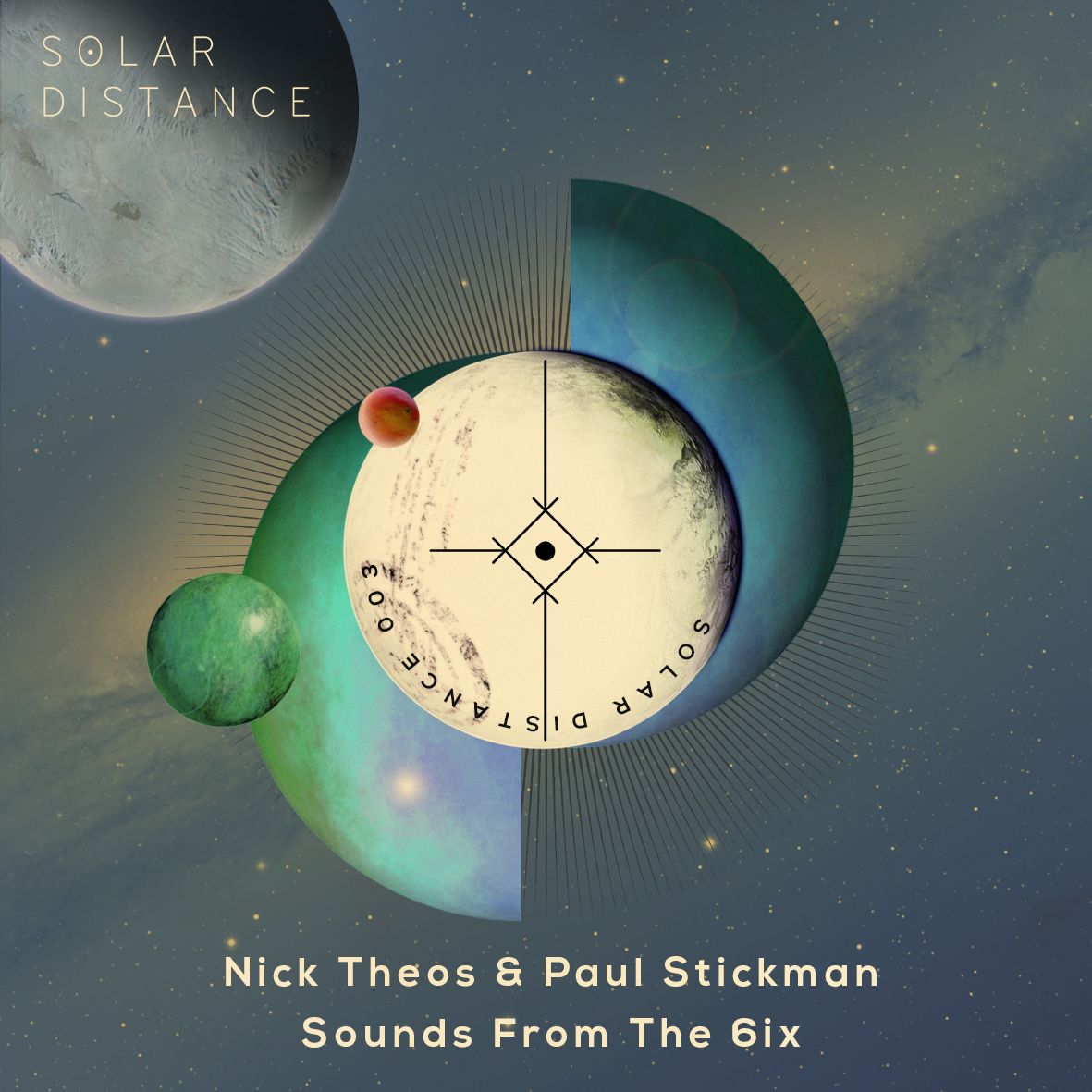 Nick Theos & Paul Stickman - Sounds From The 6ix EP
Following launch releases from label pilot UNER himself and Point Sole, Solar Distance sets its sights for new galaxies once again. Take-off point: Toronto. Destination: deep tech bliss.
Our captains for this mission are Stickman and Nick Theos. The former a 90s instigator and erstwhile pressing plant owner with John Acquaviva and Richie Hawtin who returned to the scene with great acclaim last year on SCI+TEC. The latter a local DJ legend who's developed a sterling repertoire on the likes of Carlo Lio's Rawthentic, Local Music and DJ Boris's Transmit. Their first official release together, it's clear they push each other into brave new directions.
Countdown commences on 'Maxell XLII-S'. Its name and faraway crackles pay homage to the don of all cassettes but its deep bass-led groove and sudden drop into a delicate classical piano refrain pays homage to blank canvas dynamism. Rocketing with hurricane breezes similar to the early work of Lee Burridge or Guy J, but with modern day production muscle, it's an ageless moment of distilled progression.
'Bad Guy' proceeds to blast off with a pendulum rhythmic element bouncing back and forth over pneumatic kicks. Suddenly a synth line rises from nowhere taking us further and further from the earth's orbit. A beatless moment shreds our sense of gravity before the beats kick in and send us even deeper into the cosmos.
Finally we prepare to land: 'Theme 002' pulls us closer and closer to home with its gradual, graceful introduction, the low pass filter slowly fading as our planet comes closer and closer into view. Crisp hi-hats lock us into the earth's orbit as industrial strength blasts hiss and whoosh with raw rush-inducing energy.
Mission accomplished: Another successful Solar Distance voyage complete. Safe travels.