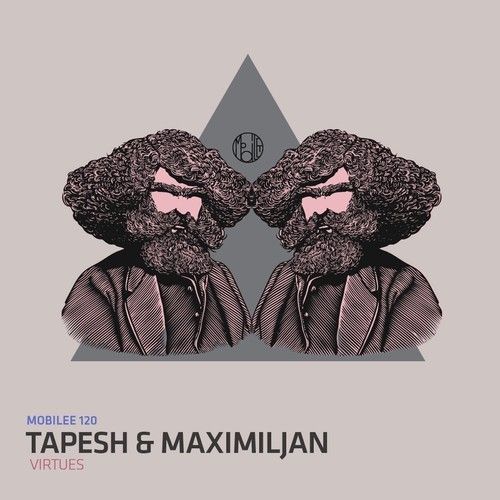 Tapesh & Maximiljan – Virtues EP
The musical partnership of Tapesh and Maximiljan has led to the duo becoming recognised across Europe and worldwide for their versatile, dynamic deep house productions. The latest EP from the pair 'Virtues' is released through Mobilee Records on 8th November, demonstrating the two producers diversity through a journey of four unique tracks that embody their joint signature sound.
Both known individually for releases on some of the worlds most well respected house labels such as Defected Records, Noir Music and Mobilee, the upcoming 'Virtues' EP is the pairs first joint release through Mobilee. Tapesh's flamboyant style, influenced by his love for breakdance, funk and acid house combined with Maximiljan's innovative touch makes the perfect partnership. Already being hammered by DJ's across the globe, the title track 'Virtues' is a funky industrial number with prominent acid house influences that Tapesh say influenced him so much in his early career. Atmospheric and deep, the EP's four tracks are powerful grooves for the club; with heavy bass and heart-beat drum kick guaranteed to get the crowd flowing.
Virtues (Original Mix) Tapesh & Maximiljan
Strings Attached (Original Mix) Tapesh & Maximiljan
Confess (Original Mix) Tapesh & Maximiljan
Signals (Original Mix) Tapesh & Maximiljan