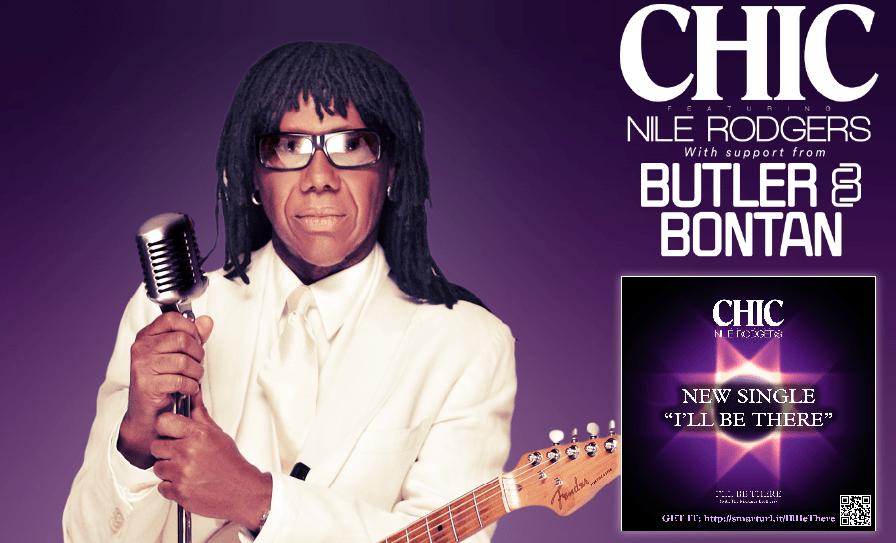 ​BUTLER & BONTAN JOIN NILE RODGERS AND HIS LEGENDARY CHIC ON TOUR!
Two of the UK's most exciting House heroes combine to tour with Nile Rodgers and his legendary disco outfit CHIC this month:
• March 21st – London – Roundhouse (SOLD OUT)
• March 22nd – Leeds – O2 Academy
• March 23rd – Glasgow – O2 Academy
• March 24th – Manchester – O2 Apollo
• March 25th – Birmingham – O2 Academy
Nile Rodgers:
"If it wasn't for a DJ there might not be any CHIC records. We were discovered not on the internet but in a nightclub, which is why I chose to invite some of the best DJs out there right now along on my UK tour. Our disco music is made for having 'Good Times' on the dancefloor. I am thrilled to have the support of young house talents Butler & Bontan and Krystal Klear; they feel like the next chapter, representing the future breed of expert DJs, who'll continue to spin records that make 'Everybody Dance'.

Butler & Bontan:
"Chic have written some of the most memorable songs in history. For us to be joining them on their UK tour is a true blessing and an absolute honour."

Over the last 12 months Josh Butler and Bontan have become two of the most exciting new talents to emerge from the buzzing UK house music scene. Following the success of their collaborate releases such as 'Got A Feeling' and 'We've Found A Place' the dynamic duo have kicked 2015 off in formidable fashion by first announcing their very own 'Be True' tour and now confirming they'll also be supporting none other than Nile Rodgers and his legendary disco outfit CHIC on-the-road this month.

The tour will see Butler & Bontan provide exclusive back-2-back warm-up sets for Disco's finest, before CHIC perform material from their new album 'I'll Be There' and classic hits such 'Good Times', 'Everybody Dance' and 'Le Freak', at some the UK's leading venues including; the Roundhouse in London, the O2 Apollo in Manchester and the O2 Academy in Leeds, Glasgow and Birmingham from March 21st – 25th.

As mentioned, this news coincides with Butler & Bontan's very own highly successful 'Be True' tour which continues until April 5th and sees the lads play back-2-back for no less than 4 hours throughout the UK & Ireland showing their respect for true House music.