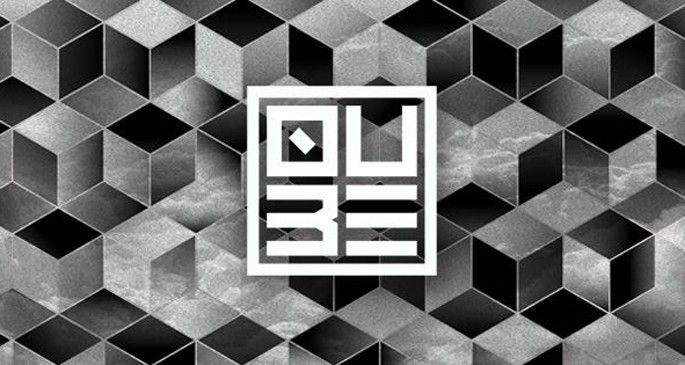 The Qube Project QubeOne -This December!
With QubeOne now flying in full effect, it's safe to say that The Qube Project has paved the way for an exciting new era in West London clubbing, with a succession of top quality events bringing together long respected figures in the house & techno scene as well as emerging homegrown talent, all showcasing the vital energy and diversity currently permeating the electronic landscape. Providing the clubber with a cubic approach to music policy across the venue, unique core production values, state of the art sound and a vibrant, visually stimulating space, QubeOne has been responsible for curating the Capital's sacred Saturday nights throughout the Autumn/Winter season. Assembling artists as varied as Cyril Hahn, Just Be, Simon Baker, Edu Imbernon, Finnebassen, Coyu, Shenoda and Miguel Campbell, this festive special on December 20th promises to be one of the biggest yet with special guest and house music legend Phil Weeks taking the helm alongside London power duo krankbrother, John Monkman, Felon and Qube regular XYZ.
Headlining the main room is French scene icon, Robsoul Recordings boss and house music purist Phil Weeks, who is sure to attract those loyal house lovers after a more classic edge to their grooves. Mixing old school Chicago styles with his nu school French flare, Phil Weeks is a consummate professional when it comes to igniting the dancefloor with his impeccable selection ranging from the deepest cuts to the techiest bangers. Joining Phil on the night are two of London's favourite party starters, DJs and promoters krankbrother ­ a pair of sibling ravers with an ear for old school classics and the freshest new sounds, these guys know how to bring the heat and already passed the Qube test with flying colours back in October.
Taking the reigns in the main room is John Monkman who has enjoyed a meteoric rise in recent times, bagging himself a Beatport No.1 with 'Don't Have To Be Beautiful' and recently collaborating with the mighty Pete Tong on 'The Bumps' on the unstoppable Suara imprint. He'll be bringing his stealth house weapons and more alongside fast rising trio Felon, who have been stirring up a storm in the past year with their credible vocal house groovers and have just released another killer club track 'Colour' on the Ultra label. Local hero and Qube and Warehouse LDN resident XYZ completes the line­up for this straight up house all nighter.
www.thequbeproject.com
www.facebook.com/thequbeproject
www.twitter.com/TheQubeProject
www.soundcloud.com/qube­project
Upcoming events in the QubeOne calendar
December 6 // QubeOne: Shenoda / Marlon Hoffstadt / Gotsome / Sinuous / Datsdem
December 13 // QubeOne: Miguel Campbell / Dubspeeka / Saytek (LIVE) / Louth & Hughes
December 20 // QubeOne: Phil Weeks / Krankbrother / John Monkman / Felon / XYZ
December 31 // QubeOne NYE: Burnski / Clive Henry / Roska / Robert James / Russ Yallop
January 1 // QubeOne NYD: DJ EZ