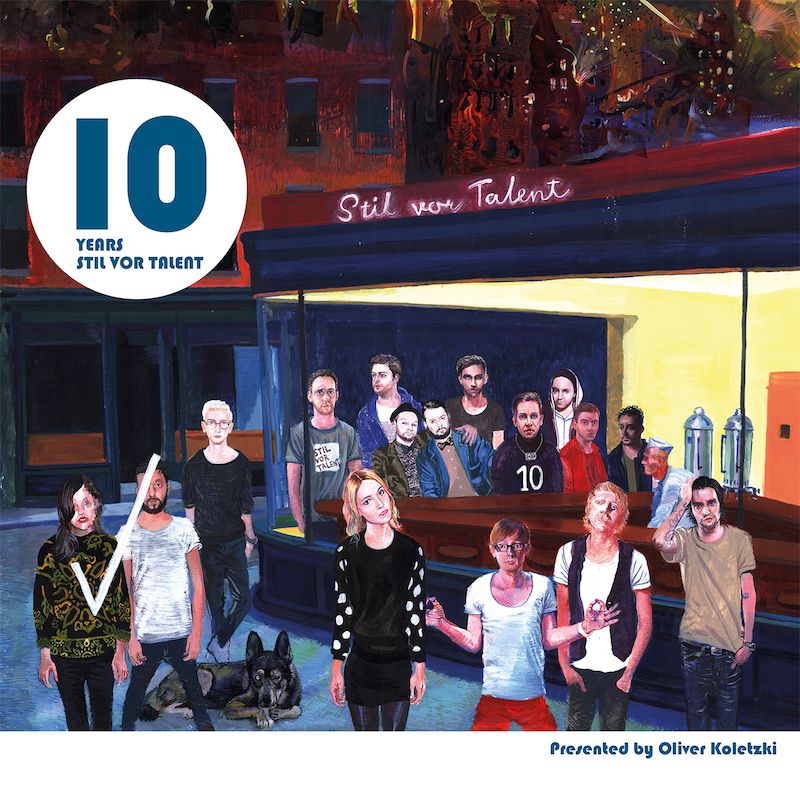 Stil vor Talent - 10 Years Stil vor Talent
Stil vor Talent mark their 10 year anniversary to say thank you to everyone who supported the music from the start.

Over the course of the past ten years, Stil vor Talent has supported emerging young artists, to continuously broaden and redefine its sound, and, ultimately, to create lasting memories, both on and off the dance floor.
Since it was founded in 2006, Stil vor Talent has continuously strived to evolve, further and enable numerous artistic careers, Niconé, Sascha Braemer, Niko Schwind, Kellerkind, HVOB to name just a few. Next to commercial success in popular culture, embodied by hits like 'Hypnotized' or '3 Tage Wach', Stil vor Talent is particularly known for its DIY-attitude, graphic realisation, connected fashion label and musical variety spanning from nu disco to house. Proudly announcing the label's 10 year anniversary release, the album is the perfect showcase of all the sounds and influences that has made Stil vor Talent one of underground music's most enthralling imprints.
"10 Years Stil vor Talent"
1. HVOB – Envy
2. Joachim Pastor – Clean Slate
3. Bjoern Stoerig – Moqui Marble
4. Teenage Mutants, Ed One & Bodden – Expression
5. Moonwalk & Rafael Cerato – Synchron
6. Sascha Braemer – Nature Freak
7. Kellerkind – That Sound
8. Several Definitions – No Decision
9. Boy Next Door – Bang
10. Oliver Koletzki – First Come
11. Reinier Zonneveld – Slow Loris
12. Tobi Kramer – A Night in July