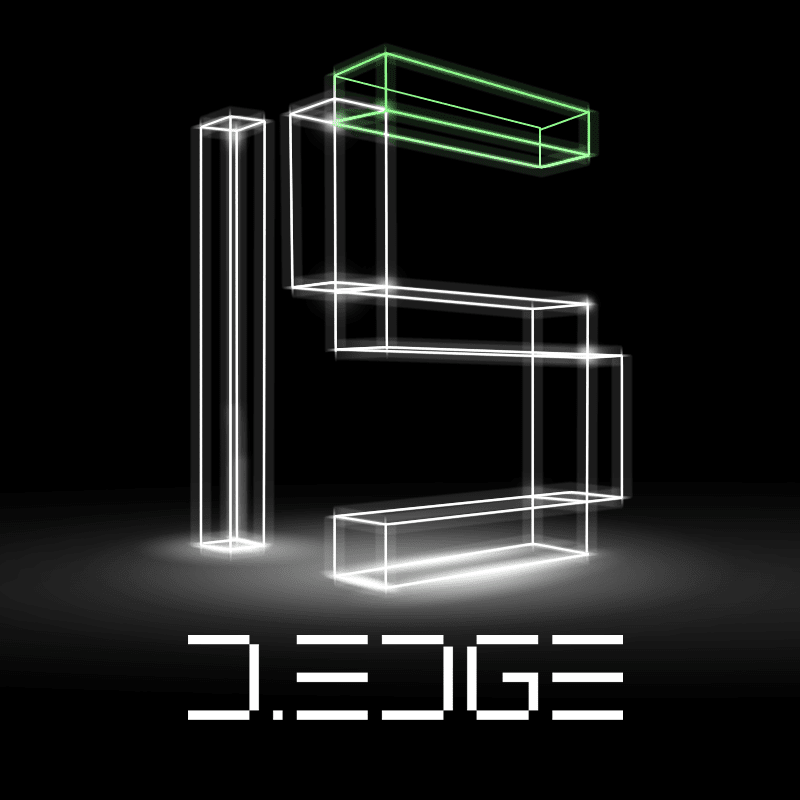 15 Years Over D-Edge
The leading club in all of South America is turning 15 this year with a long season of events to celebrate the great milestone. As well as marathon parties, a Diynamic showcase, appearances from Derrick Carter, events with more than 15 international artists, special events with lectures, workshops and talks, there will also be t-shirt giveaways, competitions and all sorts of extra conceptual delights.
For a decade and a half now, D-EDGE, under the stewardship of DJ, label owner, producer, promoter and accomplished business man Renato Ratier, has been putting Brazil on the map. Offering line-ups that you just don't get anywhere else in the content, the club is a bastion of underground quality and hosts label parties, showcases, special events, festivals and more besides with only the biggest and best DJs of the house, disco and techno scenes.
As such, the whole of the year will focus around the birthday with tons of special events featuring international guests as well as a healthy selection of local talents such as boss Renato Ratier and many others who have released on the D-EDGE label like Gaturamo, Andre Torquato, Propulse and many more.
1st Event: Raww X Room
Date: 18 and 19 April.
The venue for this is Memorial da América Latina, a space that has been designed by the worldwide recognized Brazilian architect Oscar Niemeyer, and it is literally on the other side of the street from D-EDGE. The audience will have to cross this "line/edge" to find the Raww X Room and the club will be crossing its physical and conceptual edge thoughout a 36 hour non-stop event.
Renato Ratier, Raphael Carneiro, Nomumbah, Spavieri, Marcio Vermelho, Marcello V.O.R, Propulse, Anhanguera, Adnan Sharif, Juan Rodrigues, Renato Lopes, Gromma, Marcio Techjun, Lubalei, Daniel Cozta, Angelo Fracalanza, Laurent, Paula Chalup, Ney Faustini
Ingrid, Renan Mendes, Dai Bohn, Exequiel, Stekke
2nd Event: venue TBC
Dates: Last week of April
Workshops with professionals that were part of D-EDGE's history and are literally on the other side of the edge. At this great educational event the club will offer content, expertise and information to their closest stakeholders and overall society to add social value to the D-EDGE brand.
3rd Event: Freak Chic over D-EDGE
Venue: D-EDGE
Date: 24 April
Chicago house legend Derrick Carter will headline this big event. VIPs and trendsetters will receive an exclusive shirt designed for this campaign and the events invitation. Inside the club, staff, hosts and special guests will be wearing these customized clothing pieces to make for a real unique atmosphere.

4th Event: Moving over D-EDGE
Venue: D-EDGE
Date: 30 April
This fourth big party will be a showcase event with top house label Diynamic and key artists from it including HOSH, Stimming, Adriatique, Kollektiv Turmstrasse, Karmon and a very Special Guest. Whoever "crosses over D-EDGE" will win exclusive D-EDGE shirts.
5th Event: On the other side of D-EDGE
Venue: TBC
Saturday 12am (Friday midnight) until Monday 12am (Sunday midnight).
This monster blow out will see 15 international artists all play for 48 hours and will see partnerships with all collectives and labels that share a musical aesthetic with D-EDGE
For more information please visit http://www.d-edge.com.br