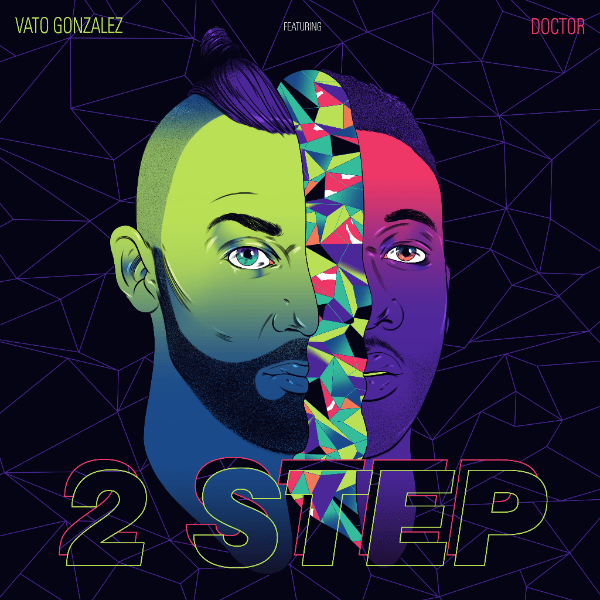 Vato Gonzalez Feat. Doctor - 2 Step (Crazy Cousinz Remix)
This July, Vato Gonzalez and Doctor return to hand over the remix duties of their fiery summer single "2 Step" to the UK Funky outfit, Crazy Cousinz. Taking the tune back to the club, this gritty remix entices with its deep grinding bass and striking cowbells fused with the addictive bounce of the original.

Summer is just starting to heat up, but it's Vato Gonzalez that is bringing the fire with his latest offering "2 Step Feat. Doctor." Dropping via Black Butter Records this June, "2 Step" sees the Dutch DJ team up with the instantly recognisable vocals of Doctor to seamlessly fuse the sounds of Dancehall and Dirty House.

A thudding bass drum kicks off the proceedings, followed by an air horn that pierces through, calling the listener to the party. Temporarily silencing the drums, Doctors playful vocal comes in – punctuated by dramatic staccato synths. The percussion bounces back in to liven up the vibe that builds up to the much anticipated Dirty house style drop – a descending harmony of vibrant synths laced with bass.

Combining forces for the first time, Gonzalez and Doctor have already got some of modern music's most recognisable tunes under their belt including Gonzalez' 2011 groundbreaking club hit "Badman Riddim feat. Foreign Beggars" and Sigma's seminal single "Rudeboy" for which Doctor laid down one of the catchiest vocals on a D&B track in recent times. With such a heavy track record of chart success for both artists, this is a match made in heaven setting "2 Step" up as one of the biggest tracks of 2016.