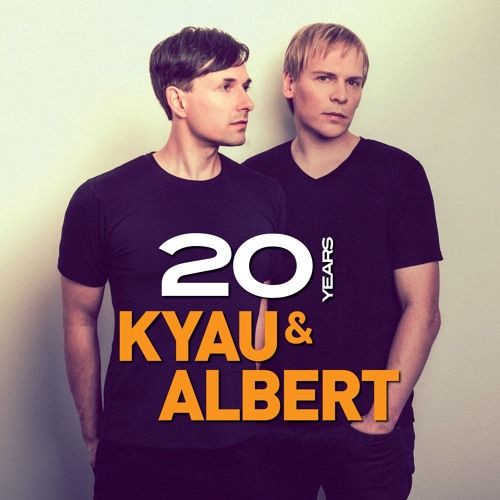 Kyau & Albert - 20 Years The Album
They originated as Kyau vs. Albert in an era when the electronic dance music scene was still steadily ascending to its eminence of today.
Ralph Kyau and Steven Albert later opted for the easily understood and cohesive-sounding name Kyau & Albert, and after 20+ years of friendship and collaboration this team hasnt missed a beat. Churning out a steady stream of masterly crafted productions and remixes theyve remained dedicated to the integrity of a finished product without compromising quality or quantity. Intertwined dancefloor paradigms mixed with indelible, story-telling ballads they're now showcasing narrowed-down selections from their impressive and impassioned two-decade catalog with the support from cultured veterans and visionary neophytes.
The artistic contributors take Kyau & Albert's proficiency to another level personalizing their synth pads, steady builds, well-timed drops, discernible basslines, and stirring vocals (often from Steven Albert), allowing fans to revisit, and once again appreciate, the duo's celebrated and endearing collection.
PRE-ORDER | CD http://shop.euphonic.de / Digital http://apple.co/2dXVnTS
FACEBOOK | http://facebook.com/kyauandalbertofficial
TWITTER | http://twitter.com/KyauAndAlbert
INSTAGRAM | http://instagram.com/KyauAndAlbert
SOUNDCLOUD | http://soundcloud.com/KyauAndAlbert
WWW | www.KyauAndAlbert.com
FACEBOOK | www.facebook.com/euphonicrecords