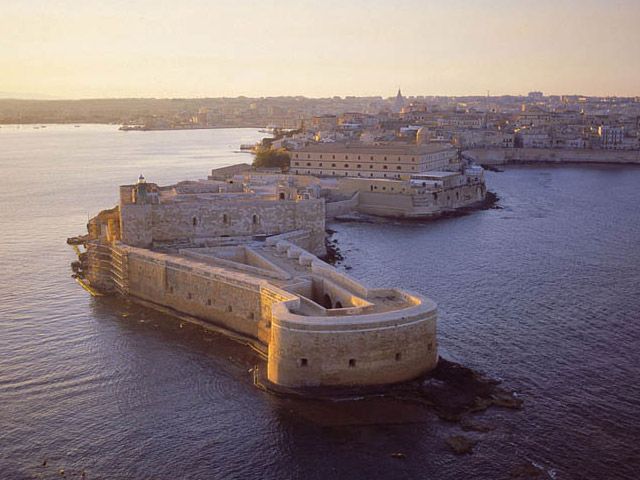 4 Reasons Why Syracuse Is The Only Place To Be In a week!
Establishing itself as one of Italy's best boutique festivals, Ortigia Sound System festival will take over Sicily across 6 unique landmark venues in the charming setting of Syracuse's Ortigia old town. This UNESCO World Heritage Site offers a context rich in popular culture, nature, gastronomy and archaeology.
The festival program will feature over 40 music acts showcasing the new trends of contemporary, electronic music with special emphasis on the Mediterranean sounds and rhythms.
Here's 4 reasons not to miss this year's edition…
Exclusive ITALIAN PREMIERES are waiting for you
OSS will showcase some of the most awaited Italian debuts: Hot Chip Megamix, Antinote label founder Zaltan, Mafalda, Nathy Peluso, Deena Abdelwahed, the Korean duo C'est Qui, the post-dubstep Canadian dj Bwana, Whities record label head honcho and former Boiler Room collaborator Tasker.
A (well-deserved) spotlight on FEMALE TALENT
In order to guarantee a fair gender balance on its line-up, OSS will feature a series of incredibly talented female artists, such as the Zanzibar-born singer, composer and performer Mim Suleiman, the Latin, trap and hip-hop diva Nathy Peluso, Portuguese born and London based Mafalda with her mixture of jazz, soul and Brazilian music, the raising star of Tunisian alternative music scene Deena Abdelwahed, Bad Gyal and her unique blend of trap, reggaeton and dancehall, the young British rapper Flohio.
A showcase courtesy of the legendary !K7 LABEL
Independent record label specialising in electronic music, !K7 Records was born in Berlin but later expanded to three continents with offices in New York, Hamburg, London and Tokyo. !K7 Records is known today mostly for its DJ-Kicks compilations.
SEOUL COMMUNITY RADIO's underground vibes from the Far East
The underground radio station in the world of electronics all over the world, will present a showcase live with the Korean musicians C'est Qui. With their sounds halfway between deep house and disco, Closet Yi and Naone have quickly established themselves in Seoul's underground electronic scene. Exclusively for Ortigia Sound System, Seoul Community Radio will live broadcast the event.