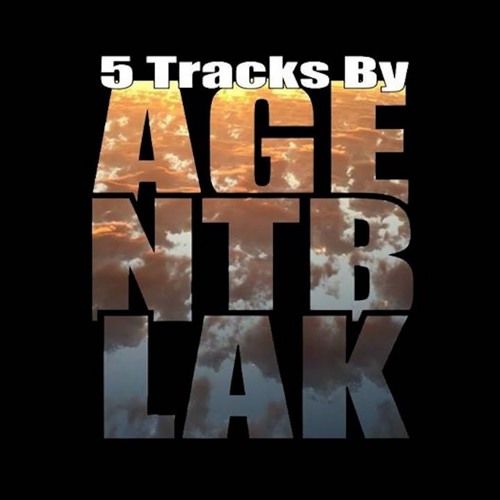 Agent Blak - 5 Tracks By Agent Blak
The common bond of hip hop and soulful house is further strengthened with the new 70×7 Records release from Agent Blak. Matter-of-factly titled 5 Songs By Agent Blak, this collection shows the prolific hip hop / beat producer branching out into some bonafide deep and soulful grooves, ready-made for sweaty late night house music affairs.
Working with a variety of hip hop artists as a producer, DJ, and MC, the Santa Monica-based Agent Blak was never shy of branching outside of his known genre and into danceable avenues. The thread to tie it all together: it's gotta be funky and soulful. 5 Songs delivers on this promise as the tunes transmit soulful vibrations and potent four-on-the-floor beats that'll thrill the most die-hard house head. Opening with "Beautiful People", the EP shows its cards from the start with a classic funk loop, buoyant vocals, and an irresistibly skippy rhythm.
"For The Good Time" follows with a deeper, down-home feel and more classic sample cut-ups and loops. Agent Blak smoothly channels Moodymann with the evocative "Legasy House", and then heaps on the old school flavor on "Porgy House". The EP closes with "The Void" which presents its most distinctive moment … a bouncing melody, echoed spoken vocals, and cool filter effects dance over the crisp house beat. Agent Blak has accomplished a delicious dance floor release, and these five songs for 70×7 Records are just the beginning.
Label and Artist Links:
zonavibes.com/70×7/
www.agentblak.com/