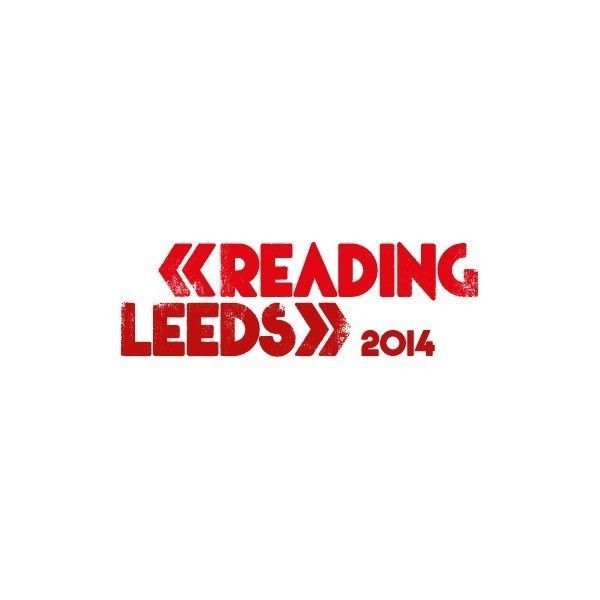 50 incredible new names revealed for Reading & Leeds Festivals
Reading & Leeds Festivals have announced another 50 amazing additions across the stages set to join the FOUR Festival headliners Queens Of The Stone Age, Paramore, Arctic Monkeys and Blink-182 for 2014. With just 12 weeks to go until the gates open for everyone, this year looks set to be the strongest yet with the best of UK and world talent across rock, indie, dance, alternative, grime and hip-hop. Reading & Leeds Festivals are the best way to spend your August Bank Holiday weekend!
Over on the NME/Radio 1 Stage headliners Disclosure, Courteeners and Bombay Bicycle Club are joined by ex-My Chemical Romance front man and previous festival headliner Gerard Way in his first ever solo UK show, hip-hop heavyweight and Kendrick Lamar collaborator Schoolboy Q and the soulful vocal and cutting rap delivery of Maverick Sabre. Also playing will be Aussie thrash-pop duo DZ Deathrays and emotive screamo titans La Dispute.
Reading & Leeds have a burgeoning reputation for bringing the best in electronic music and cutting edge dance to the Festival and the additions of the incredible Sigma, Indiana, RÜFÜS, Panama, Kove, MØ, Lxury and Billion prove that this trend will continue.
Punk and rock have a strong heritage at Reading & Leeds and last year's addition of a rock day added to the Lock Up Stage acknowledged that. Now announced alongside incredible headliners Jimmy Eat World, Gogol Bordello and Of Mice & Men are We Came As Romans, Crosses, Muncie Girls, Brutality Will Prevail, Lesser Key, The HELL, Beasts, Masked Intruder, Emily's Army and Vales.
Providing a place to see upcoming acts alongside some real heavy hitters, the Festival Republic Stage is looking as strong as ever. Headlined by Palma Violets, Band Of Skulls and Augustines, now King Charles, Southern, We Are Scientists, The Amazing Snakeheads, American Authors, Little Matador, The Minutes, Leaders Of Men, The Sunshine Underground, The Pains Of Being Pure At Heart, Sivu, Drowners, Lucius and Saint Raymond have all joined the line-up.
Added as a new stage in 2013, this year sees the return of the BBC Radio 1Xtra Stage. Dedicated to all things hip-hop, urban and grime, and already boasting the likes of Giggs, Pusha T, Danny Brown and Joey Bada$$, the stage is joined by MistaJam, Raleigh Ritchie, Dirty Dike, Edward Scissortongue, Dominique Young Unique, Tempa T, Little Simz, Newham Generals, Adian Coker, Kwabs, Elli Ingram, Hawk House and My Nu Leng alongside the other previously announced names.
With the line-up continuing to grow, Reading & Leeds Festivals are once again an essential stop for music fans this summer.
READING FRIDAY 22ND AUGUST / LEEDS SATURDAY 23RD AUGUST
Just confirmed to join co-headliners Queens Of The Stone Age and Paramore are La Dispute, Gerard Way, Sigma, Indiana, RÜFÜS, Panama, Muncie Girls, King Charles, Southern, MistaJam, Raleigh Ritchie, Dirty Dike and Edward Scissortongue.
MAIN STAGE
As a recap, the Friday at Reading and Saturday at Leeds will have not one but two exclusive headliners in Queens Of The Stone Age and Paramore, alongside the likes of Vampire Weekend, Enter Shikari, Jimmy Eat World and Deaf Havana.
NME/RADIO 1 STAGE
Joining stage headliners Courteeners, as well as the already confirmed Metronomy, SBTRKT, Warpaint, Temples, Twin Atlantic, Mallory Knox and Drenge is Gerard Way, a name that most Reading & Leeds festival goers will be familiar with. Making his name as the front man of previous Festival headliners and multi-platinum titans My Chemical Romance, his debut LP is due out later this year and this will be his first ever solo global show, opening Reading Festival.
Also announced are the incredible post-hardcore quintet La Dispute who having formed in late 2004, have gone from strength to strength with their emotionally heavy and literate brand of story driven screamo. Their recent third LP 'Rooms Of The House' is a tour de force in forward thinking heavy music and is sure to see their stratospheric rise continue even further.
BBC RADIO 1 DANCE STAGE
Joining the likes of Netsky and the inimitable Annie Mac will be Leeds drum and bass duo Sigma. With recent single, the Kanye West reworking 'Nobody To Love', screaming straight into Number 1 in the UK Singles Chart, and remixes under their belts for Ellie Goulding and Skepta, their future looks huge. Nottingham based musician Indiana creates incredible 80's inspired synth driven songs as found on her sublime debut EP 'Smoking Gun'. With releases on the famed electronic label Kitsuné, Australian indie/dance trio RÜFÜS are already proving themselves to be one of the most interesting electro acts in the world. Their debut show at the Festivals is not to be missed. Stopping off at Reading & Leeds via Sydney, Australia are the electronic five-piece Panama whose two EP's to date 'It's Not Over' and 'Always' have seen them championed by the likes of Vice and XFM for their blend of indie pop and electro.
THE LOCK UP STAGE
Joining headliners Jimmy Eat World will be Exeter punk trio Muncie Girls whose mix of indie pop, punk and tireless work ethic have quite rightly seen them turn heads up and down the country.
FESTIVAL REPUBLIC STAGE
Headlined by Palma Violets, singer-songwriter Charles Costa, who goes under the moniker King Charles, is added to this day. Playing the guitar, piano and cello, as well as being a classically trained singer, King Charles refers to his own style as "glam folk, with Afro-beat, hip-hop and country influences." Don't miss this extravagant artist perform at Reading & Leeds this year. Brother-sister duo Southern also join the line-up, bringing with them their beautiful blues-influenced folk as found on last year's self-titled EP.
BBC RADIO 1XTRA STAGE
Heading up the stage this day will be Giggs, and joining him are four more great names. Having started at BBC Radio 1Xtra in 2005 and hosting his own show on BBC Radio 1 three years later, British DJ Mistajam has been a driving force in bridging the gap between mainstream and urban music scenes. See him smash it at this year's Festivals: one not to be missed. The soulful sounds of Raleigh Ritchie are influenced by a huge spectrum of acts from Erykah Badu through to David Bowie and this eclectic mix adds an exciting, layered sound to his brooding R&B. Self-proclaimed 'filthiest rapper in the game' Dirty Dike mixes tight, bassy beats with a lyrical diversity too often missing in UK hip-hop. Over the past few years, High Focus Records signee Edward Scissortongue morphed into one of the most outlandish talents in the UK hip-hop scene. His unique, oddball delivery shows he is an artist that lives for his music.
READING SATURDAY 23RD AUGUST / LEEDS SUNDAY 24TH AUGUST
Just confirmed to join Arctic Monkeys are DZ Deathrays, Kove, MØ, We Came As Romans, Crosses, Brutality Will Prevail, Lesser Key, The HELL, Beasts, We Are Scientists, The Amazing Snakeheads, American Authors, Little Matador, The Minutes, Leaders Of Men, Dominique Young Unique, Tempa T, Little Simz, Newham Generals and Adian Coker.
MAIN STAGE
Fresh from their huge Finsbury Park shows, the BRIT and NME Awards dominators Arctic Monkeys return as headliners alongside a huge line up including Jake Bugg, Imagine Dragons, Foster The People, The Hives and Peace.
NME/RADIO 1 STAGE
Alongside stage headliners Bombay Bicycle Club and the rest of the previously announced line-up are Aussie thrash pop duo DZ Deathrays. Having returned this year with their eagerly anticipated and effortlessly rocking LP 'Black Rat', the band head to Reading & Leeds for what promises to be one of the weekend's most exciting sets.
BBC RADIO 1 DANCE STAGE
Hotly tipped DJ and producer Kove joins the line-up on the expanding BBC Radio 1 Dance Stage which includes a special DJ set from Pendulum as well as Andy C and Gessaflestein. The Sussex born producer has been championed by the likes of Annie Mac and with tunes like the storming 'Love For You' that's no wonder. Karen Marie Ørsted is better known as forward thinking Danish electro-pop singer MØ. Her debut studio album 'No Mythologies To Follow', featuring Diplo, finds her on incredible form mixing modern bass with contemplative lyrics to startling effect.
THE PIT
US melodic metalcore titans We Came As Romans make their debut on The Pit, joining headliners Of Mice & Men. Their last album, 2013's 'Tracing Back Roots' saw them soar into the Top 10 of the Billboard 200 and their expertly executed mix of heavy and tuneful sounds make them a truly exciting prospect. No stranger to the Festivals, Chino Moreno of Deftones brings his project Crosses (†††) to Reading & Leeds for their first trip to the UK. Their witch house influenced electronic tunes are far removed from Chino's day job, but his ever arresting vocal and the incredible instrumentation and production found on these tracks will capture the crowds. With Reading & Leeds forever championing the best in UK talent, Welsh down-tempo hardcore heroes Brutality Will Prevail join the line-up, hot on the tail of their debut 'Suspension of Consciousness'. Brought together by former Tool bass player Paul
D'Amour, Los Angeles based experimental rockers Lesser Key join The Pit this year. Expect to hear them explore sonic territories previously untouched by their peers as heard on their recently released self-titled debut. In addition the mysterious UK hardcore troupe The HELL and rock trio Beasts make their Reading & Leeds debuts.
FESTIVAL REPUBLIC STAGE
New York-based indie rockers We Are Scientists consist of three members Keith Murray, Chris Cain and Andy Burrows. The band make a welcome return to the Festivals after the release of their most recent album 'TV En Franҫais'. Hailing from Glasgow, The Amazing Snakeheads consist of Dale Barclay, William Coombe & Jordon Hutchison. Their debut album 'Amphetamine Ballads' is full of rage, romance and dark humour and with singer Dale building a reputation for an incredible live performance, be sure not to miss them at Reading & Leeds.
New York's American Authors recently released their debut studio full length and with singles as strong as 'Best Day Of My Life' it is no surprise that they're turning heads on both sides of the Atlantic. This year they make their debut at the Festivals. Nathan Connolly (ex-Snow Patrol) explores a new musical direction with his bold alt-rock-Dublin-based quintet Little Matador. The band have recorded a debut album and supported Queens of the Stone Age and Nine Inch Nails, which slots them nicely into the line- up for this year.
Three-piece Dublin band The Minutes play visceral, high-voltage rock 'n' roll the way it should be. A high-energy show full of raucous thrills is the order of the day for this band's debut at Reading & Leeds. Joining them will be fellow Dublin five-piece alt rockers Leaders Of Men, relatively new to the scene the band have already picked up the coveted 'Guinness Arthur's Play on the Day' trophy and a dedicated fan base along the way.
BBC RADIO 1XTRA STAGE
American rapper Dominique Young Unique has gained critical acclaim from the likes of NME and Pitchfork for her "ricocheting shrapnel-pinging verses". Performing with N.E.R.D, within a year of her first release she was playing worldwide and with her fusion of club and hip-hop she is a must-see at this year's Festivals.
East London grime MC Tempa T is a true hero of the underground. His 2009 single 'Next Hype' is still a veritable anthem today and collaborations with 2013 Main Stage act Chase & Status prove he is still one of the UK's most vital talents. English rapper Little Simz nicknamed the 'Princess of Rap', describes her music as "rap and experimental, with elements of rock" and has performed alongside artists including Estelle and Tinie Tempah. With an acting career to boot in E4's 'Youngers', this girl is on the rise so catch her on the BBC Radio 1Xtra Stage this year.
East London Grime duo Newham Generals are amongst the most established underground acts in the UK, known for their pioneering force of new styles, and some of the biggest underground beats. Members D Double E and Footsie have gained critical acclaim for their long-standing contribution to the grime scene, and their 2009 debut album 'Generally Speaking'. Firmly stamping his name into the UK rap scene with his 2013 mixtape 'Young World', South Londoner Adian Coker creates truly underground, experimental hip-hop.
READING SUNDAY 24TH AUGUST / LEEDS FRIDAY 22ND AUGUST
Just confirmed to join Blink-182 are Schoolboy Q, Maverick Sabre, Lxury, Billion, Masked Intruder, Emily's Army, Vales, The Sunshine Underground, The Pains Of Being Pure At Heart, Sivu, Drowners, Lucius, Saint Raymond, Kwabs, Elli Ingram, Hawk House and My Nu Leng.
MAIN STAGE
With a new album currently in the works, multi-platinum pop-punk heavyweights Blink-182 are back to headline Reading & Leeds 2014 alongside Grammy Award winning hip-hop duo Macklemore & Ryan Lewis and world beating acts the likes of You Me At Six, A Day To Remember and Papa Roach.
NME/RADIO 1 STAGE
Schoolboy Q joins the stage with a line-up already including huge artists like headliners Disclosure, as well as The Horrors and The 1975 alongside fresh and upcoming artists Clean Bandit and Jungle. This year saw the release of his genre-defining full len`gth 'Oxymoron', featuring hip-hop luminaries Kendrick Lamar, Tyler The Creator and Raekwon, which deservedly shot straight in to Number 1 in the Billboard 200 and now he makes his debut at the Festivals. Joining Schoolboy Q will be Irish-English singer-songwriter and rapper Maverick Sabre whose soulful vocal and cutting rap delivery make his upcoming, as yet untitled, second album one of the most anticipated releases of the year.
BBC RADIO 1 DANCE STAGE
Breaking through following the debut of their track 'J.A.W.S' on Disclosure's BBC Essential Mix, Lxury combine pure pop with incredible, anthemic house and have been championed by Annie Mac, NME and Pitchfork. Now signed to Disclosure's label Method, this West London producer is sure to continue making waves. Heading to the Festivals for the first time are London based producers Ed Butler and Robbie Lamond, more commonly known as electronic duo Billion. Combining innovative production with classic analogue equipment, the duo already has an impressive list of supporters including MistaJam, Bondax and Dusky.
THE LOCK UP STAGE
Added to the bill on the Lock Up Stage is Wisconsin pop punkers and Fat Wreck Chords band Masked Intruder. The anonymous gang of masked men play hugely melodic sing along punk that is absolutely perfect for a summer afternoon. Joining them are Oakland, California's rock 'n' roll band Emily's Army, the band belonging to Green Day legend Billy Joe Armstrong's son Joey Armstrong. With their long- anticipated debut full length finally released and the band back playing shows after what felt like a lengthy absence, UK post hardcore and screamo hopefuls Vales will this year be making their debut at the Festivals.
FESTIVAL REPUBLIC STAGE
Leeds-based Indie dance band The Sunshine Underground return to Reading & Leeds Festivals this year to show the audience what 'nu-rave' is all about, since releasing their self-titled album in May their live performance is one to see. The Pains of Being Pure At Heart are bringing their noise-pop and indie style all the way from Brooklyn, New York City to the stage this year. The recent release of their new album 'Days of Abandon' sees a bright, crisp and uplifting transformation from their previous LPs. Alongside them is Finnish-named singer Sivu whose music has been described as "effortlessly instant pop songs, laced with sentiment and bright ideas" (DIY) and has been compared to the likes of Wild Beasts and Arcade Fire. Inspired by Frank Sinatra, the 25 year old singer songwriter has a vulnerable, distinctive falsetto that will translate beautifully to the Festival environment.
When Welsh-born Matthew Hitt moved to New York in 2011, he recruited three local musicians to form the American-Welsh Indie rock band Drowners and now in 2014 they make their Reading & Leeds debut. Lucius, dubbed "The best band you may not have heard yet" (Rolling Stone), are a five-piece indie-pop band from Brooklyn who have gone on to receive praise from The Guardian and New York Times. Callum Burrows uses the alias Saint Raymond, inspired by the street in Nottingham where he grew up. At just 19 years old, he has caused a major buzz in the music industry and has been compared to Bastille, Police and Vampire Weekend. See him perform his luscious, catchy pop songs at the Festivals.
BBC RADIO 1XTRA STAGE
Kwabs' booming baritone and slick electro production have seen him tipped by MTV and BBC Radio 1Xtra as well as fellow artists Jessie Ware and Plan B. With big name producers including SOHN and Dave Okumu queuing up to work with him, the sky is truly the limit for this young Londoner. BBC Radio 1Xtra 'Hot For 2014' artist and MOBO nominee Elli Ingram creates dark R&B that is quickly establishing her as a real upcoming sensation. London newcomers Hawk House are giving hip-hop a lyrical awakening. Described as widening the scope for the genre in the UK, as well as receiving accolades from numerous artists, this is set to be a great year for this talented and ambitious trio. Defying categorisation, Bristol based Black Butter Records signees My Nu Leng will be bringing the bass heavy sound found on their 'Masterplan' EP to Reading & Leeds for a set on the BBC Radio 1Xtra Stage.
TICKET INFORMATION
Weekend tickets £205.00 plus £8.00 booking fee ● Day tickets Friday, Saturday, Sunday £92.50 plus £7.00 booking fee ● Early entry permits (Leeds only remaining) £15.00 ● Camper van permits £60.00 ● Lockers £16.00 ● Reading car parking £5.00 ● Weekend ticket prices include camping
Online/Telephone – Tickets are strictly limited to a maximum of four per person/address/payment card for those booking by telephone or online. Credit Card line: 0871 231 0821 Or online at: www.festivalrepublic.com www.readingfestival.com www.leedsfestival.com or See Tickets
In Person – Reading tickets can be bought at face value, in person when paid for in cash at outlets including the Reading Arts & Venues Box Office, The Hexagon. Leeds tickets can be bought at face value, in person when paid for in cash at outlets including Leeds Visitor Centre.
Please note that picture ID/proof of address will be required at the time of booking. Tickets are subject to availability. Limit of two per household/person for personal callers. For a full list of national outlets please visit: here for Reading and here for Leeds
Children 12 and under are admitted free but MUST be accompanied by a ticket holding adult. Please note there is no separate children's area at this event.