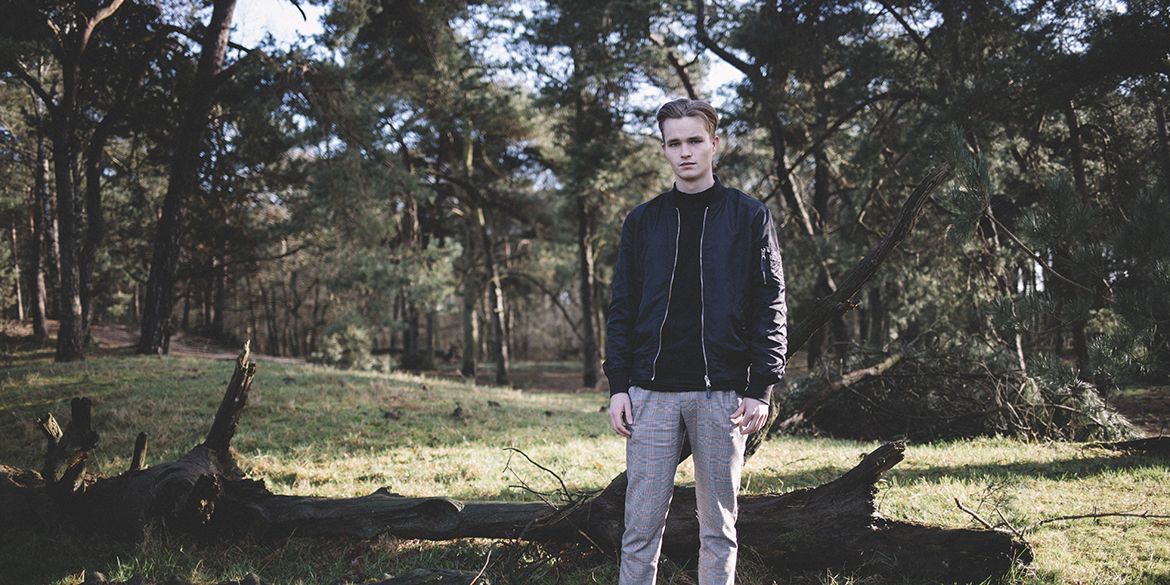 60 Seconds with… Jengi
The young Dutch DJ/producer, Jengi, returns with his third EP to date, 'Rare'. After teasing the compilation with two successful singles, 'Rollerskates' and 'Ice Tea', the full EP is available now. Drawing inspiration from disco, modern R&B and the creative sounds coming out of the South Korean indie electronic scene, Jengi has defined his unique sound even further with this new release via Studio KOTO.
Jengi! How are you?
Hey, I'm doing good!
We're speaking here around your 'Rare EP' that was recently released. How does it feel to finally have it out?
Feels good! This EP has 100% Jengi vibes, I'm satisfied with the results, and I already received lots of love from the audience.
You've said before that your music is inspired by the creative sounds coming out of the 'K-indie' scene in Seoul. I did want to get an impression on your time in Seoul. How did that area and time spent shape your approach to music?
In my experience, this city has an upcoming scene. It's a cool community with creatives who're supporting each other.
The music I heard contains lots of soulful sounds which fits perfect in my productions. I feel a connection with that kind of vibe, and that's why I'm a fan of that city.
As you and South Korean artist, SUMIN, teamed up to produce the record 'Far Away', how did this relationship (between you and SUMIN) come to be? What were the conversations like when discussing your collaboration?
Some people I know who live in Korea showed me her work; I was impressed. I made an instrumental that needed vocals.
The label I'm joining (Studio KOTO) suggested SUMIN for this tune, so we contacted her for a collab. After a few weeks, the song was finished, and we all were happy about the results. The communication was relaxed and the balance between vocal and beat was so good.
Your own music is mixed within a range of styles such as 80s soul, K-indie, vocal cuts, modern RnB, and more – were surrounding artists you associated with typically eclectic? What influenced you to take a more organic approach to creating electronic music?
Artists like KAYTRANADA, Disclosure, FKJ, Pomo, Breakbot etc. and many unknown- upcoming SoundCloud producers.
When I turned 18, I was allowed to go clubbing and do all the nightlife stuff that older people do. So I was surrounded with electronic music and I started to accept it. Therefore I was more into sampled beats and classic soul music. That's why I keep a few organic sounds in my songs.
Maybe you could describe how you get into the mood to make music and your recording process?
When I see other musicians doing a lot of good stuff, like touring or releasing new tracks. I'm renting an office in my city, so that's also a good motivation to stay focused on creating music because I have my own space for the creative process. Also travelling and chilling helps a lot.
Now that the EP is released, what do you look forward to through the rest of the year, either personally or professionally?
Now it's winter here in NL it's a good time to go inside the studio to work on new projects for the rest of the year.
I'm also looking forward to going to Asia for three shows in Seoul, Kuala Lumpur and Bangkok. Hopefully, I'll travel even more than last year. When winter is over, the festival season starts so there are a lot of exciting things to do for me in 2019. Time flies when you're having fun :p
What place do you see your music filling (or fitting) within the Dutch music scene? And internationally?
Big cities like Amsterdam and Rotterdam are the best places for my music and of course festivals (Lowlands, Down The Rabbit Hole, Amsterdam Open Air). It's also cool to see Dutch producers (in my style) grow internationally (Wantigga, Jaël, The Flexican, Midas Hutch, Jarreau Vandal, SirOJ).