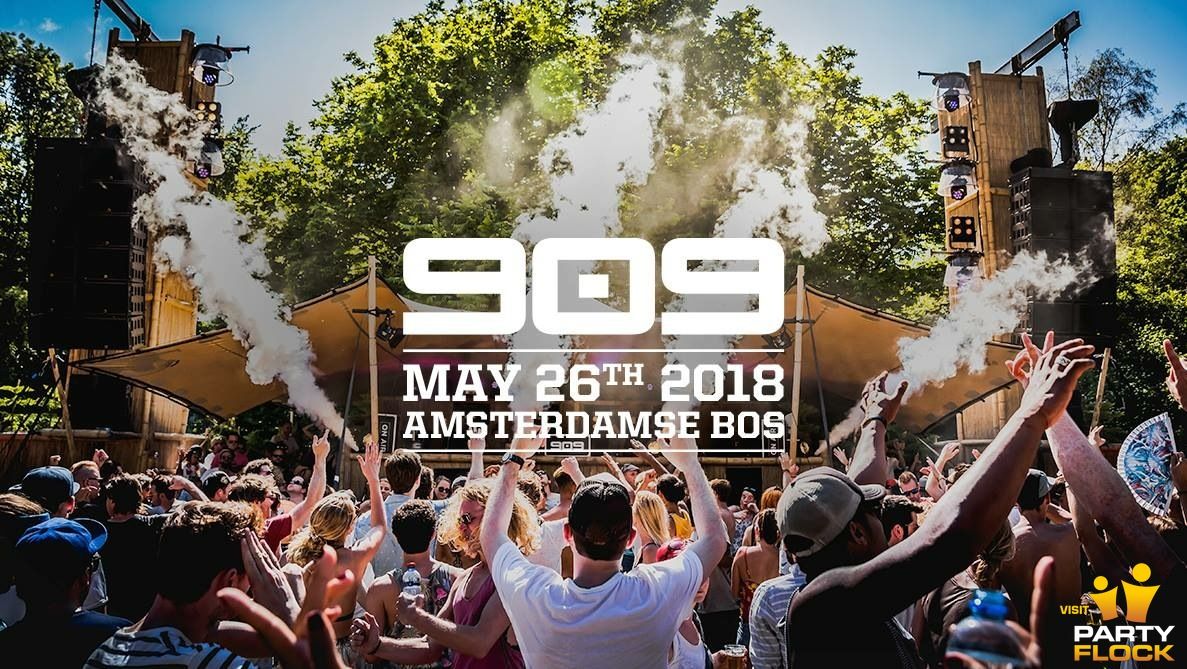 909 Festival announced…
909 Festival is returning to Amsterdamse Bos for the 8th edition. Following previous events, the line-up consists of many legendary pioneers such as Chris Liebing, Speedy J, Ellen Allien and Josh Wink. The audience will also see some fresh 909 faces like DJ Bone B2B with Deetron, Extrawelt and Aril Brikha who all have earned their stripes in the techno scene.
909 Festival 2018 is a carefully orchestrated composition of artists, location, stage setting, audience and sound systems with one joint goal of presenting techno in it's most pure form.
Just like last year, there will be 2 stages: one main stage and one smaller, more intimate stage. This fundamental setup allows for the artists and the audience to connect on a more deeper level and get back to the early techno roots.
The TR-909 Rhythm Composer is in the middle of it all. The TR-909 was the originator of the techno revolution and made the sound what it is today.
The full Line-Up has been announced and the audience is reassured established names such as:
CHRIS LIEBING
SPEEDY J
JOSH WINK
ELLEN ALLIEN
EXTRAWELT
DJ BONE B2B DEETRON
STEVE RACHMAD
ARIL BRIKHA
VINCE WATSON
NUNO DOS SANTOS
The presale started last week, be warned that the early birds are almost sold out.
909 Festival 2018
Date: 26th of May
Location: Amsterdamse Bos
Tickets: The Early birds are on sale