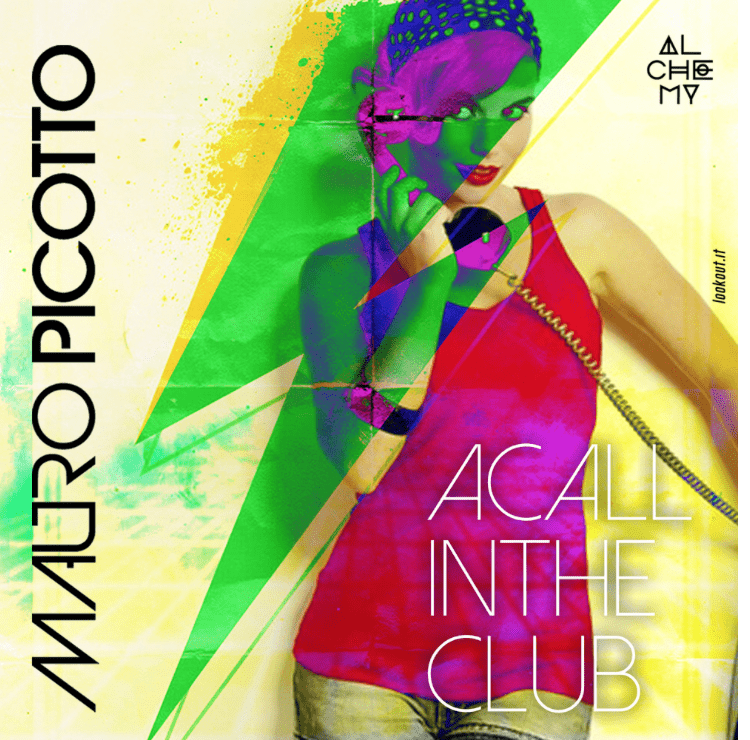 Mauro Picotto - A Call In The Club LP
Legendary electronic music producer and DJ Mauro Picotto is back with his latest and greatest album, A Call in the Club. Due for release on Alchemy in April 2017, it is another stylistically wide ranging affair that shows he can produce a wide range of beats.
This Italian star has been making chart topping tunes since the '80s. He has held key residencies around the world, has put out many essential albums and countless singles that have helped define the state of dance music. Winning awards on a regular basis and playing at the finest clubs and festivals in the scene, he now makes a triumphant return with this brilliant new album.
The first single from the album, 'Private Eyes (Watching You) is already out and is making an impact on the dance floors of the worlds best club. The rest of the album is just as essential and ranges from disco to house to trance to progressive to disco across the 15 cuts.
Starting with a vocoder vocal track that really sets the scene, the album then moves on through big and squelchy club beats like 'Essence', deeper and more heads down fare such as 'Flashing' and then some fantastically melodic cuts that have you looking up to the sky like 'Latin Movement.'
The moods cover a nice range, too, from intense and edgy main room tracks to more funked up and playful house grooves. Tracks like the busy 'Mystic Force' really journeys to the edge of the cosmos, and 'Don't Let Me Go' which finds Mauro present Barny Scott is a teeth gritted, white knuckle main room ride that makes for real thrills.
Mauro has been at the top of his game for decades, and this new album proves that he is still very much setting is own musical agenda.