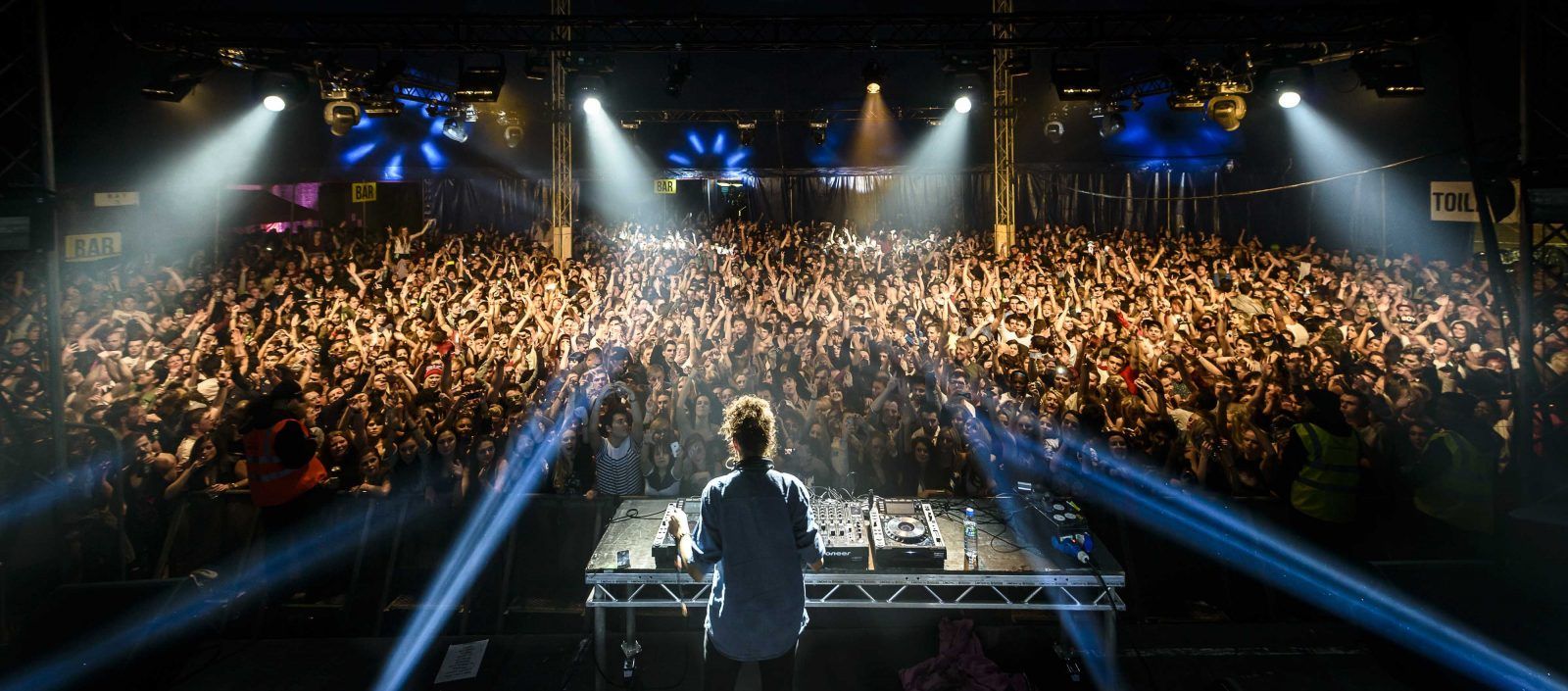 A decade of The Rainbow Venues Celebrate with 16 Weeks of Events
For 16 weeks from September through to New Year's Day 2015, the Rainbow has carefully curated a host of incredible shows over all of the Rainbow Venues that will mark a decade of their existence.
Over the last decade, The Rainbow has truly put Birmingham back on the map in terms of it being a party capital offering a wide array of fantastic events covering all bases. The core venues continued to grow and evolve in that time, adding new boutique and unique spaces and boundary nudging new promotions on a regular basis.
It means that nowadays The Rainbow is spread over eight different venues, ranging from intimate spaces right through to large open warehouses and including basements, open gardens and high tech spaces with 3D mapping and this Autumn everyone and anyone's musical tastes will be catered for in some form or another, always with mesmerising production, finely tuned sound and great crowds and atmospheres at every special event.
The reputation of the Rainbow venues has been built on a host of long standing brands including Below, Face, 02.31, Seedy Sonics and relationships with super brands including Annie Mac Presents, Godskitchen, Hospitality and Cream amongst many others. It means that each week for years now, the world's biggest DJs and most talented live performers from the worlds of house, techno, bass and everything in between have all made fine use of the multitude of different event spaces.
With a host of home grown talent that you can catch regularly at events throughout the Rainbow Venues (including the likes of One Records boss Adam Shelton, Subb An, Tom Shorterz, Hannah Wants, Pete Graham, LFM & Mali, Samu.l and Bunny to name just a few of the Birmingham based artists that have developed and grown with the scene) you can always expect the best music and atmospheres from people who know the place inside out and therefore understand their crowds like few others.
This Autumn there is a whole host of exciting, unique projects that are confirmed, including The 24 Hour Rave Experiment, an outdoor Arena show in a Circus Top Hat, a huge Halloween Street Closure event with all the club brands teaming up together and not to forget the new weekly Blackdot Fridays at Next Door, which is one of the most exciting club spaces in Birmingham. [The venues that are part of this full schedule are all detailed at the end of this release.]
After a string of high profile shows across the venues including the MADE Birmingham Weekender (Arena), 10 Years of The Rainbow Venues (All venues and Street Closure) and the Seedy Sonics Summer Festival (All venues and Street Closure) The Rainbow Venues are back with a calendar full of exciting shows showcasing a hugely varied selection of the finest underground DJs spread across seven different venues in the heart of the Midlands.
As such, there has never been a better time to get down and enjoy one of the most revered musical hotbeds in all of the UK. With news of the line-ups coming in the ensuing weeks, this autumn and winter really is set to be the best yet at the Rainbow.
—————————
The Venues:
Rainbow Warehouse
The Rainbow Warehouse exhibits a vast Victorian raw brickwork warehouse space used for multi-purpose events including live shows, club events, filming location and a classic film cinema. The urban design and vast ceilings create an intense electric feel that is echoed onto the Mezzanine.
Rainbow Garden
The Garden is half under a disused Victorian railway arch, half under a transparent roofed marquee which radiates natural beams of light creating a unique atmosphere at sunrise and sunset. The Garden wouldn't be complete without fabricating the floor with AstroTurf,
Rainbow Courtyard
Gigs or Club nights, the Courtyard is the perfect small venue. The room has a collapsible stage and mobile DJ console making it a very versatile space, continuing the feel of the pub the walls are stripped back to red brick with natural light bathing the space from the windows mounted in the ceiling, the courtyard also has its own bar and comes complete with sound and lights.
Textile Factory
The Textile Factory is one of the latest Rainbow pop-up spaces added to the ever growing Rainbow family. It echoes the raw industrial look of the Rainbow Warehouse with elevated ceilings, natural light, raw brick and a unique outdoor space.
The Arena
The Arena is an old builder's merchant yard situated adjacent to the disused Railway line that runs through the heart of Digbeth and under the over-reaching curve of The Rainbow's embrace. Lined with deep Victorian Railway arches this open-air venue submerges you into an electric atmosphere reminiscent of The Coliseum whose amphitheatre architectures it mimics.
Spotlight
Spotlight is a quirky single room bar and event space built underneath one of Digbeth's many Victorian Railway Arches. With cherry red leather chesterfield sofas and sturdy steel bar stools, tables and chairs Spotlight is a comfortable place to hang out despite its Industrial feel.
Next Door
Keeping in theme with its siblings NextDoor retains a raw, industrial appearance and promotes two tiered floor spaces, providing a truly unique event space. Nestled above the performance area is a remarkable, custom-made cubist projection screen. This is partnered with intelligent and intricate 3d mapping, allowing us to illustrate spectacular audiovisuals for our performers and shows.
Cellar Door
The Cellar is a moody and atmospheric space that enjoys a sparse, minimal feel to its decor and lighting. Striped red brickwork and a few quirky furnishings make for this a unique underground venue.