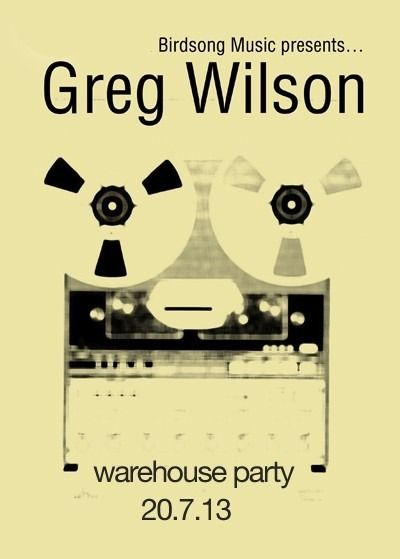 A Private Party with Greg Wilson
Following previous events that saw Francois Kevorkian play in an unused office basement, then Derrick Carter, the Chicago-an veteran flew in for a very special 'Derrick Does Disco Dammit', a disco led odyssey in a Shoreditch photographic studio, and Kerri Chandler getting deep for a warehouse session….
tonight's party sees Mancunian nightlife legend Greg Wilson coming into town for a night taking us deep into his musical influences and range for an all night party till the sun comes up. The event will take place in a unique, private East London space, with a giant disco ball and bespoke sound system for the night.
A Private Party with Greg Wilson
Saturday 20th July
Autumn St Studios, Hackney, E3 2TT
11pm till 6am
Support on the night comes from WOLF MUSIC's Stu Clark and Matthew Neale alongside Capita (Big In Japan)
This is no super club and you can expect attention to detail with all aspects of the production with numbers limited. This is a chance to see an undoubted dance music legend doing what he does best…. rocking a warehouse party till the sun comes up.