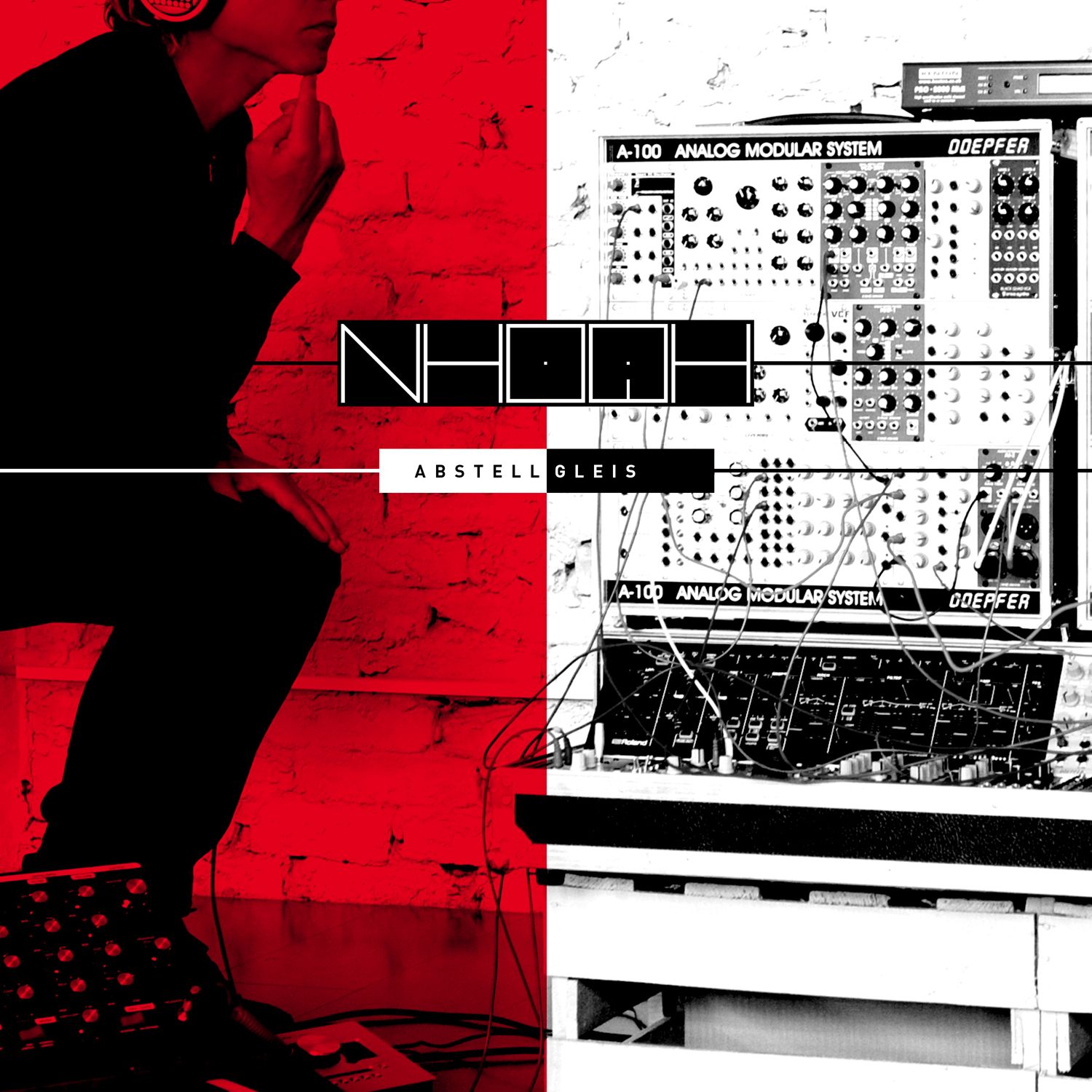 NHOAH - Abstellgleis
Berlin's NHOAH will be releasing "Abstellgleis" on the 29th September via R.O.T respectortolerate Records. The skilled producer, engineer and drummer's back catalogue includes work alongside the producers of The Eurythmics, Depeche Mode, and Bronski Beat's Larry Steinbachek. His previous album Tangowerk was nominated for the German Record Critics' Award Preis der deutschen Schallplattenkritik. His extensive list of achievements includes work with Jayne County and Romy Haag, arranging and composing for David Hasselhoff, as well as contributing to material by contemporary French rock-star M. In tandem with the release, NHOAH is cultivating a live show, including bespoke visuals and a live performance.
With a discography spanning over three decades, NHOAH's initial forays into the world of music began when he acquired a drum set at the age of 14. After leaving school he played in Jayne County's iconic proto-punk band as well as touring extensively as a member of Romy Haag's band. During this time he also formed bands of his own, including Peacock Palace, whose song 'Like A Snake' sold more than 2 million copies, and was the first German band to have their video on heavy rotation on MTV London. Alongside this, his work writing and producing for German pop-rock band MIA, earned him several Gold awards.
The last two years have seen NHOAH exploring new developments in software and technology, providing the freedom to take his studio on the road with him. This approach has rejuvenated his production process, combining his hardware and modular equipment with software. This injection of energy provided the catalyst behind West Berlin, a venture for which he says he is "starting from scratch", hitting the reset button to breathe new life and energy into his creative output, whilst simultaneously distilling four decades of dedication to his craft.
Inspired by musicians who shaped music in a necessary progressive way, he cites influences such as David Bowie, German producer Conny Plank (Kraftwerk, NEU!, Ultravox) and synth-composer Karl-Heinz Stockhausen's expeditions into experimental electronic music.
Reducing his instruments to only a modular synthesizer system, a few controllers, and a computer, West Berlin was written in just 6 weeks. Echoes of Berlin's past reverberate around the interior of NHOAH's long-player with tracks like 'Abstellgleis' bringing in a familiar retro synth sound, while 'Sequenz 1' takes us into techno territory. The result is an album of juxtaposed ideas, experimental in places yet automated and almost conventional in others.
'Abstellgleis' is the introduction to his upcoming album West Berlin's emotive second half, with the poignant keys keeping things organic in amongst the analogue sequences. With arpeggiated synth lines that transport us back to a bygone era, and a strong pervading narrative, NHOAH takes us on a journey with this robust beauty.
Of the single NHOAH says: "Abstellgleis' is a German expression meaning one's last ever stop. The whole idea is about gaining momentum and then being forced to stop for reasons beyond your control."
West Berlin Tracklist
1. 160-120
2. Red Sky Blue Heart
3. Der Goldene Ball
4. Abstellgleis
5. Lichter
6. Sequenz 1
7. Lichter Remix
LIVE DATES:
11.11.2017 Rone- Live, The Steelyard- London, UK
02.12. 2017 Holzmarkt – Berlin, Germany
06.12. 2017 Art Miami – Florida, USA