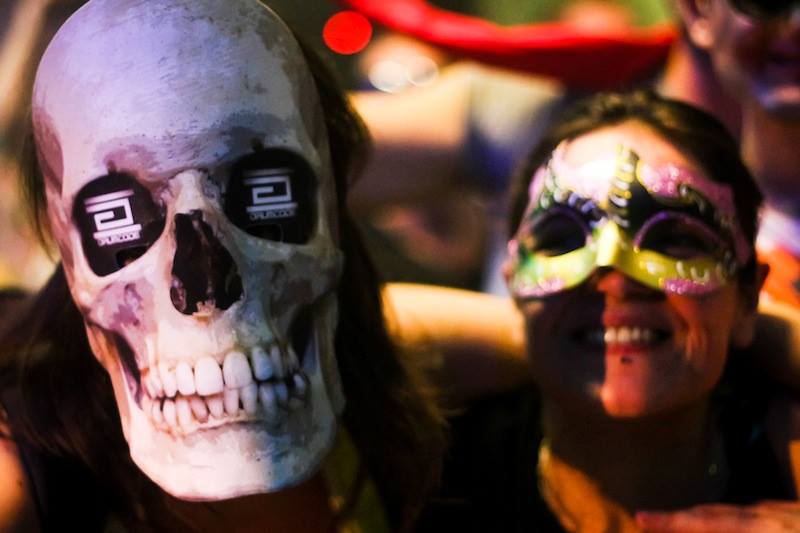 Adam Beyer and LWE Present Drumcode Halloween 2017
Adam Beyer & LWE present London's definitive Halloween party.
On Saturday 28th October 2017, Drumcode Halloween returns to the ancient burial site of Tobacco Dock for the fourth consecutive year. We've curated a devilish line-up consisting of core Drumcode affiliates, industry luminaries and burgeoning young talent from across the techno realm.
Join the congregation of our Dark Overlord, Adam Beyer, as he and his label cohorts oversee an unholy sermon in the Great Gallery. Or get lost underground in the labyrinthine Car Park, the cavernous underbelly of Tobacco Dock, where light fails to penetrate and creatures shuffle in the dark.
During the summer we've been busy reconfiguring the Little Gallery which we're looking forward to unveiling. We've increased the floor space but lowered the ceiling, creating a unique clubbing environment; An environment both intimate, yet inclusive.
---
*Priority tickets on sale at midday today – any remaining tickets go on sale at midday on Tuesday 4th July*
12:00 – 10:30pm | Saturday 28th October 2017 | Tobacco Dock, E2
www.LWE.events
---
www.drumcode.se
www.facebook.com/drumcoderecords
www.youtube.com/drumcodeofficial
www.twitter.com/drumcoderecords
www.instagram.com/drumcoderecords
www.soundcloud.com/drumcode
LWE
www.lwe.events
www.facebook.com/LondonWarehouseevents
www.youtube.com/channel/UC3QfZAnrGDHaML43m0NUX-Q
https://twitter.com/L_W_E
www.instagram.com/l_w_e
www.mixcloud.com/LWE
TOBACCO DOCK
http://tobaccodocklondon.com
Tobacco Quay,
Wapping Ln,
St Katharine's & Wapping,
London E1W 2SF