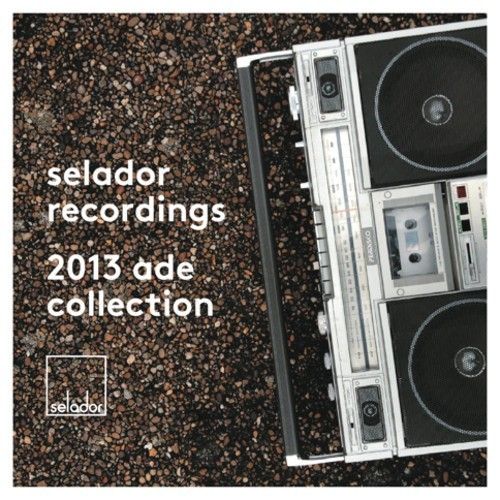 ADE 2013 Collection
ADE has quickly become the centrepiece of the Industry led Electronic Music seminars within Europe. Much more business focused than Miami's Winter Music Conference, it's part of a holy trinity alongside Sonar in Barcelona and IMS in Ibiza where the great and good of the dance music community meet and mingle.
With both of Selador records central tenets Dave Seaman and Steve Parry having been frequently involved with the conference since its inception, it was only natural that they would present the label there this year. This release is the fruit of that representation. A collection of tracks of forward thinking electronic music that outlines their signature sound and appeal even further.
Former incumbents of the label's releases are welcomed back with Piemont, Han Haak and Danito & Agent! following on from their previous contributions. While new talent comes in the shape of established heavy hitters like Chris Fortier and Robert Babicz alongside exciting new blood such as Kucna Muzika and Vrong.
In total the EP has eleven tracks, ranging from the skittering house grooves of G-Pal's 'Veenza' to the snarling electronic techno of 'Cuba' from XY-Me. Elsewhere Rob Hes & Steve Slight combine on the percussion heavy 'Shoot', whilst the tribal lunacy of 'Gimme Sum' from Vrong is the closest thing to a carnival encapsulated in electronic music.
It's been a thoroughly successful 2013 for Selador since launching in April this year. Five previous releases included the likes of Samu.l, Rychard and a very well received re-imagination of Paul Rutherford's timeless 'Get Real'. On top of that the label was an integral force in Dave Seaman's successful attempt to create the world's first ever crowd funded mix compilation CD, the final copies of which have now been distributed to the history making participating pledgers.