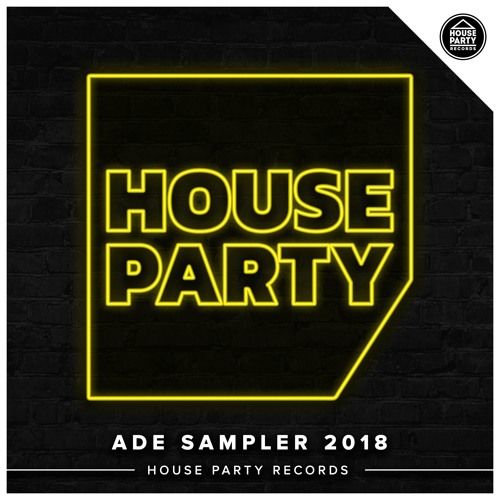 House Party Records - ADE Sampler 2018
It's everyone's favourite time of year… ADE. House Party Records have come back with a bang for their 4th annual ADE compilation loaded with a carefully selected group of hit tracks from a brand new roster of up-and-coming artists. 'ADE Sampler 2018' is bursting with a variety of tracks from hard-hitting Psy-Trance through to Big Room House and Trap
House Party Records are really excited to release this compilation due to the sheer talent that has been featured this year. It's clear to see that these fresh set of producers are hungry for success and put blood, sweat and tears in to their music.
Some of the features included on this album are Babble with his high-energy record 'Brojob', a powerful collaboration between A Tigers Blood and DYLNN to create a massive Psy-Trance hit 'Clock Work' and Kid Funk's first ever release consisting of nothing but funky House grooves.
House Party Records have gained some major support from huge artists since their launch in 2014 including the likes of Tiesto, Armin Van Buuren, Major Lazer and Diplo. Priding themselves on only releasing the very best of electronic dance music, you can find their ADE Sampler 2018 compilation on Soundcloud from the 15th October and in all online stores on the 22nd October.
House Party Records Online
Soundcloud: www.soundcloud.com/housepartyreclv
Website: www.housepartyrecords.com
YouTube: www.youtube.com/c/HousePartyRecords
Instagram: www.instagram.com/housepartyreclv
Twitter: www.twitter.com/housepartyreclv
Purchase Links
Traxsource: www.traxsource.com/title/1047441/house-party-ade-sampler-2018
Beatport: www.beatport.com/release/house-party-ade-sampler2018/2416469b
Soundcloud: www.soundcloud.com/housepartyreclv/sets/house-party-ade-2018