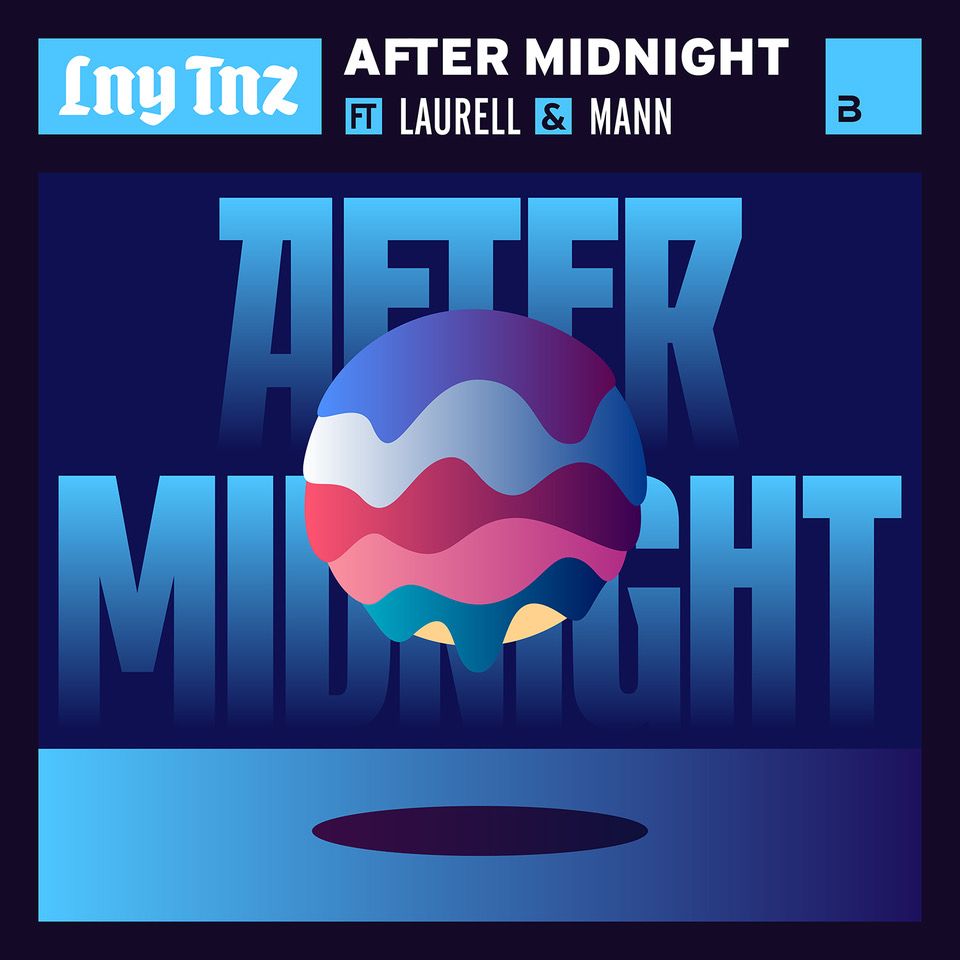 LNY TNZ - After Midnight
Continuing their legacy of bending the rules and breaking the boundaries of genres across the electronic music spectrum, Dutch dance duo LNY TNZ have released their latest track 'After Midnight' on Big & Dirty Records (Be Yourself Music) featuring Canadian singer-songwriter Laurell and LA-based rapper, Mann.
[LISTEN] LNY TNZ – 'AFTER MIDNIGHT' FT. LAURELL & MANN
Following a string of sensational singles in 2017 such as 'Set You Free' Ft. Jantine and 'We Go Up', LNY TNZ maintain their genre inclusive style with their first single of the year. The latest record from the established Dutch producers features the perfect harmony of trap, dance, rap, and pop vocal elements intertwined with the frenetic energy that so many fans have come to love, making this yet another crossover track that will surely be a staple as the summer festival season approaches.
[LISTEN] LNY TNZ – 'WE GO UP' (SOUNDCLOUD)
Having proven themselves as bonafide power producers for nearly two decades, LNY TNZ have garnered quite the reputation. The duo has accumulated an extensive list of collaborations with ongoing working relationships with the likes of Wocka Flocka Flame, Diplo and Yellow Claw. One of their highly esteemed singles 'TECHNO' was included on Diplo's 2014 compilation and the globally renowned trap producer continues to support the accomplished Dutch producers.
[LISTEN] LNY TNZ, YELLOW CLAW – 'TECHNO' FT. WOCKA FLOCKA FLAME
With a series of rolling kicks and Laurell's gritty, yet enthralling, vocals, the record shows off yet another side of LNY TNZ production style while Mann's ambitious and creative rhymes truly drive the record home on this all-star release. Drawing talent that aligns with their genre-defying mission, LNY TNZ' selection of Mann & Laurell are thoughtful additions to 'After Midnight's production.
Mann brings over a decade of experience in rap and hip-hop to the track, with an impressive history of collaborations including 50 Cent, Kendrick Lamar and Frank Ocean. Laurell's staggering growth and list of accomplishments is equally as impressive. She has delved head first into the dance genre and has been featured on records from established producers including Tritonal and Boehm whilst honing her songwriting abilities in collaboration with esteemed songwriters for the greats such as Afrojack, David Guetta and Tiësto.
Mitchell Vreeswijk and Jan Stadhouders – alias LNY TNZ – have been giving people a multitude of reasons to get fired up about their releases since breaking into the world of dance music in the early 2000s. The Dutch duo decided to embark upon a musical journey together after identifying a shared passion for putting a fresh, new perspective on hard-hitting electronic dance music. Throughout the past decade they have redefined their style multiple times over the span of their discography. Their singles and EPs have appeared on numerous compilations and have garnered support from some of the biggest DJs in the industry. Having maintained a globe-trotting tour itinerary peppered with top-tier festivals along the circuit, the duo has taken the decks at Tomorrowland, EDC Las Vegas, Summerfestival, and Defqon.1, just to name a few. Famously embracing the term 'FVCK GENRES', LNY TNZ are known to continuously push the boundaries often established within the global dance music sphere. The proof is in the product, as they collaborate with rappers, vocalists, and DJs to expand the sound and reach of their music.
Stay connected with LNY TNZ by keeping up with their socials below:
LNY TNZ
FACEBOOK
TWITTER
INSTAGRAM
SOUNDCLOUD
MANN
LAURELL
FACEBOOK
TWITTER
INSTAGRAM
WEBSITE
BIG & DIRTY RECORDINGS