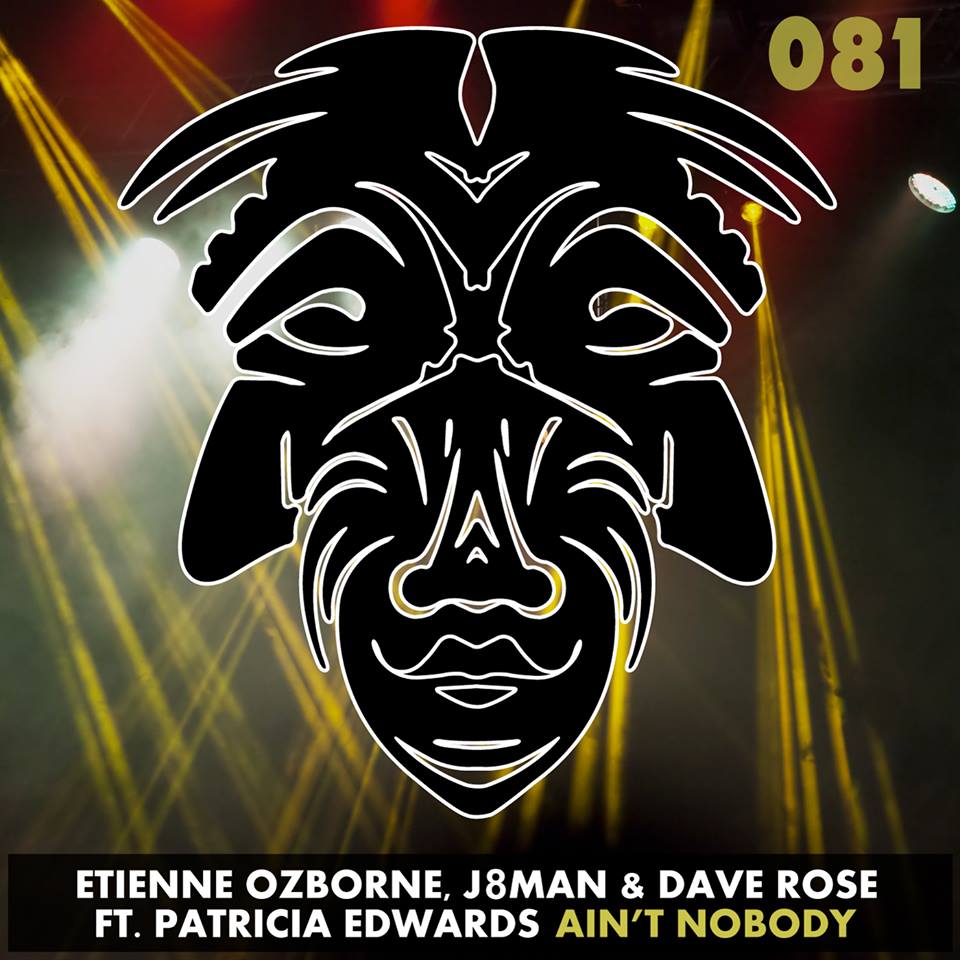 Etienne Ozborne, J8man & Dave Rose - Ain't Nobody (Feat. Patricia Edwards)
Rhythm is the aim of the game when it comes to Etienne Ozborne, the former drummer and percussionist yet again demonstrates his passion to exploit a beat. Teaming up with Columbian production expert J8Man and house veteran Dave Rose, 'Ain't Nobody' sees three music enthusiasts transfer their combined energy into one of the most danceable tracks of 2016 so far. Featuring Patricia Edwards' unmistakeable vocals, you're in for a treat with this one.
Already receiving high profile support from Amine Edge and Dance, My Digital Enemy and Thomas Gold, not to mention radio plays from Andi Durrant and Swanky Tunes, 'Ain't Nobody' is fast-becoming a very recognisable addition to the house scene. You can't help but find yourself subconsciously tapping your foot or bobbing your head to the addictive, flowing rhythms of the record.
A track made for one purpose – to make dancefloors around the world turn into a frenzy of fist-pumping, two-stepping free-for-alls. The infectious rumbling bass immediately cements the song into a classic house category. Boasting piano build-ups that take us back to the nineties, and a drum groove that takes us all the way to Ibiza, 'Ain't Nobody' explores the synergy between three music lovers. It exploits a combination of styles, eras and genres, and the end result is undeniably brilliant.
Every element of the groove gives way for Patricia Edwards' contribution, her euphoric vocals take 'Ain't Nobody' to a whole other dimension. A completely unexpected stint on an already classic sounding house record.
Zulu Records yet again excel their abilities to release honest, real dance music. Infectious, innovative and downright groovy, you won't be able to un-hear 'Ain't Nobody' for a long time, and why would you want to?
Etienne Ozborne
https://www.facebook.com/EtienneOzborne
https://twitter.com/EtienneOzborne
https://soundcloud.com/etienne-ozborne
https://www.instagram.com/etienneozborne/

J8Man
https://www.facebook.com/J8man
https://twitter.com/J8man
https://soundcloud.com/j8man
https://www.instagram.com/joseyabur/

Dave Rose
https://www.facebook.com/Daverosefanpage
https://twitter.com/DaveRoseNYC
https://soundcloud.com/daverose
https://www.instagram.com/daverosenyc