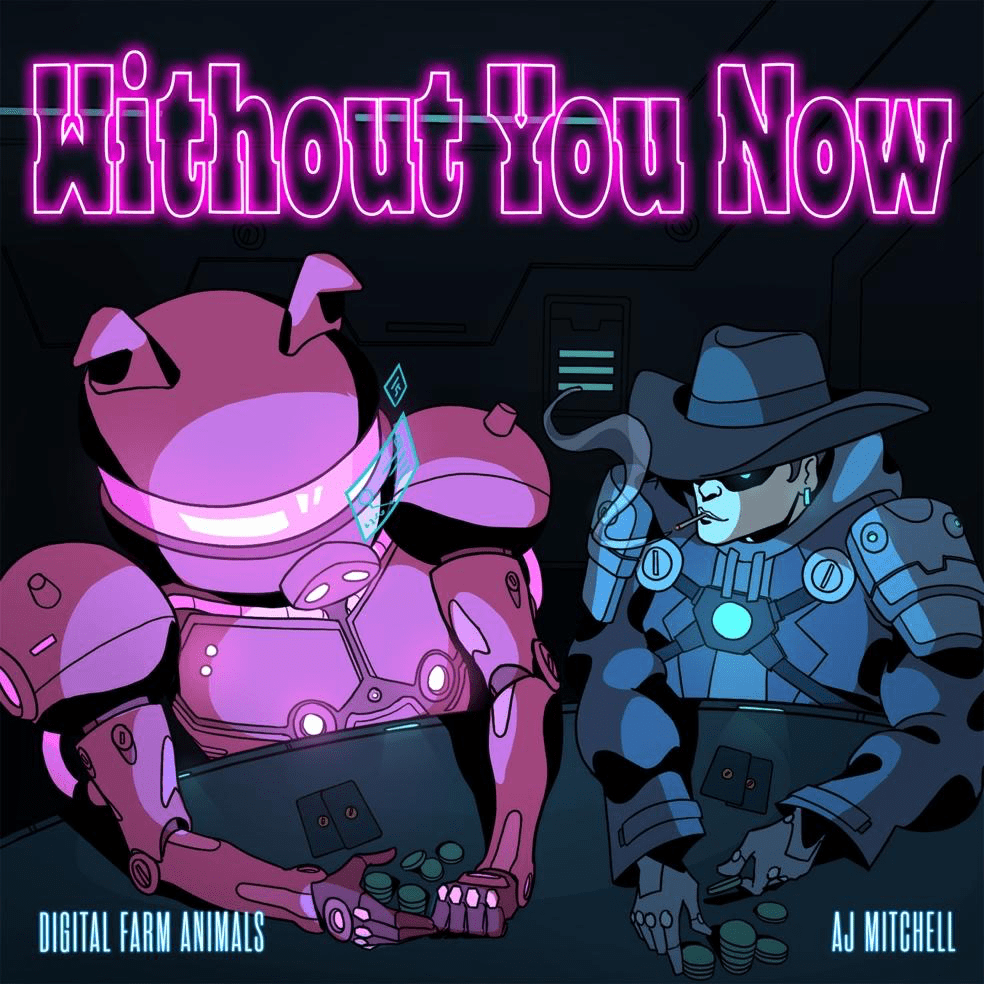 AJ Mitchell teams up with Digital Farm Animals for new single 'Without You Now'
Following a string of current successful releases, including radio hit 'All My Friends', rising U.S. talent AJ Mitchell partners with DJ Digital Farm Animals. The pop-tinged collaboration, "Without You Now",  is out today via Arista Records. 
AJ Mitchell's 2018 major label debut EP, Hopeful, maintained his meteoric momentum with a string of hits such as 'I Don't Want You Back' (12.8 million streams) and 'Girls' (8.7 million streams). Meanwhile, he regularly averaged over 1.5 million monthly listeners on Spotify. 
His most recent track, 'All My Friends' has already amassed over 20 million streams and entered the Top 20 on the Pop Radio chart. Attracting acclaim, VEVO named him a 2019 DSCVR 'Artist To Watch,' and he performed on CBS' Arthur Ashe Kids Day, The Today Show, Good Day New York, and KTLA. Reaching over 2 million cumulative followers by 2019, he kicked off the new year with the launch of the 'Hopeful Tour' alongside his 'No Plans'  collaborator Marteen on the bill as support. AJ is signed to Insanity/Sony here in the UK – watch this space for more announcements.
AJ Mitchell said: "I've been a big fan of Digital Farm Animals and when the opportunity came about to work with him on this song, I was incredibly excited."
On working with AJ Mitchell, Digital Farm Animals say: ''A privilege and honour to work with someone I believe is going to be very, very big indeed. Incredibly talented, humble and an amazing writer and vocalist. I've been waiting to put this out and I hope people stream it or I'll feel really sad having told everyone it's a hit.''
ABOUT DIGITAL FARM ANIMALS
Hailing from northwest London, artist, producer and songwriter Digital Farm Animals has masterminded irresistible pop hits like Dua Lipa's breakthrough single "Be the One," Galantis' "No Money," and Louis Tomlinson's "Back to You" featuring Bebe Rexha and more. Digital Farm Animals has achieved massive success collaborating with the likes of Hailee Steinfield, Galantis and Cash Cash (collaborators on the 2016 single "Millionaire" ft. Nelly, which promptly shot to #25 on the UK Singles chart.) And while Digital Farm Animals steadily gained major traction in the pop world, he continued turning out club-ready records like "Tokyo Nights" (a 2018 collaboration with Shaun Frank and Dragonette) and collaborations with the likes of Alan Walker and Tiesto.
ABOUT AJ MITCHELL
AJ Mitchell, a rising singer-songwriter from Belleville, IL, was first put on the map with his self-released single, "Used To Be," which was written by AJ at the age of 13. Produced by hip-hop heavyweight, Mike Dean, the song has over 60 million streams. Based in Los Angeles since 2016, AJ released his debut EP Hopeful with Epic Records in 2018. Mitchell has two songs which have reached the Top 40 on the US radio charts: "Girls," and the March 2019 release "All My Friends," which is piercing Top 20 at Pop Radio. AJ Mitchell has over 100 million streams worldwide, with over two million monthly listeners.