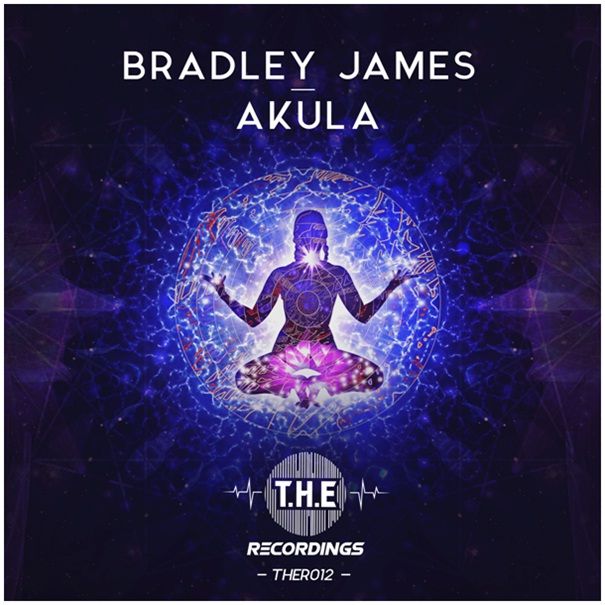 Bradley James - Akula
Hailing from Staffordshire, up-and-coming DJ and producer Bradley James is rapidly becoming one of the fastest rising Dance music sensations around. At just 20 years old, Bradley James can already boast a number of heavyweight projects, putting his signature on top-notch efforts like: 'Visionary EP', 'Groseille Remix', 'Caiman', 'Amnesia / Taipan', 'Charger', 'Lynch', 'Infinity', 'Breakthrough' and 'Fire'. Released on the 16th of November, 2015, 'Akula' is Bradley James' latest creation, which is seeking to add weight to his growing reputation.
Having started his career with his quality debut single 'Charger', released via Matchbox Recordings, Bradley James has followed up with remarkable achievements such as signing a deal with Treatment and getting on BBC Introducing's radar within his first year in business. Whilst continuously working on new projects, Bradley James is now continuing his massive ascension with his fresh release – 'Akula'.
Boasting old-school Electro House inspirations and blessed with a hint of bounce and shuffle, 'Akula' is surely continuing Bradley James' legacy of producing highly original material. Kicking off with a solid four-on-the-floor drum groove and heavy, subby elements, 'Akula' quickly introducing a mesmerising melody which transcends into a deep drop. Infectious bass-lines take over and short vocal snippets add spice to the production, whilst moving towards a smartly devised breakdown. Bradley James puts together a further cracking ascension and unleashes another powerful drop once again, before starting to head towards a stylish conclusion.
'Akula' is proudly being presented by India based label T.H.E – Recordings. A newly established branch of the renowned T.H.E – Music Essentials platform, T.H.E – Recordings is seeking to serve as a launching pad for some of the world's finest talent, aiding in their development and artistic growth. Driven by the notion of offering "the best from the best", T.H.E – Recordings is building up a stellar roster, comprising the likes of: Bass Clingers, Blame Adam, Dubtronic, Aj Sam, Varun Marwah, Onomatopoeia, Dot & Dash and Auxport. Bradley James is now debuting on T.H.E – Recordings and will certainly prove to be an outstanding addition to the T.H.E family.
Check Out 'Akula' on SoundCloud
https://soundcloud.com/the-recordings/bradley-james-akula
Available On Beatport
http://pro.beatport.com/release/akula/1630619
Bradley James Online
http://www.bradleyjames.co.uk
https://www.facebook.com/BradleyJamesMusic
https://twitter.com/bradleyjame5
https://soundcloud.com/bradley_james
T.H.E – Recordings Online
http://the-recordings.com
https://www.facebook.com/therecordings
https://twitter.com/THE_Recordings
https://soundcloud.com/the-recordings