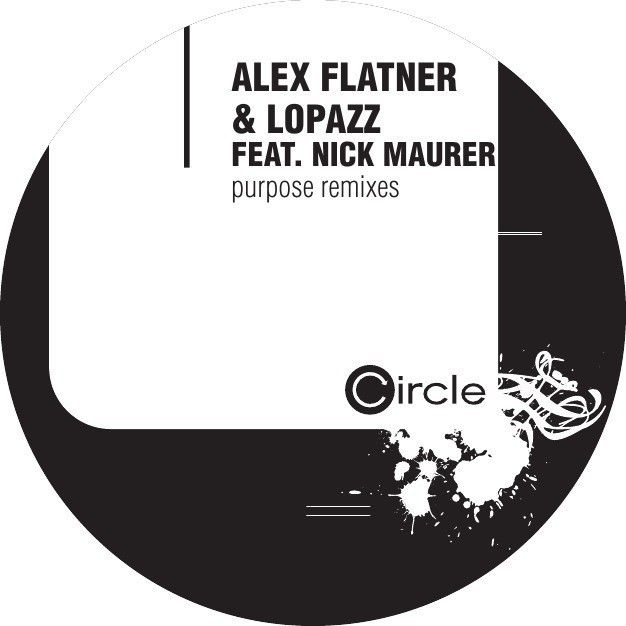 Alex Flatner & LOPAZZ – Purpose (Remixes)
Alex Flatner has commissioned a superb selection of bold and adventurous remixers to rework the excellent Purpose for a summer 2014 release. Alex and LOPAZZ lock themselves in the studio at every available opportunity creating their musical masterpieces and on Purpose they also present the unique voice of Nick Maurer.
The original version of Purpose came out on Circle Music at the tail end of 2013. The Mannheim based multi-tasking DJ/Producer/A&R/Label Boss having teamed up with his label friend and colleague LOPAZZ to create a track that is the epitome of the label – refined and sophisticated, filled with subtle sounds to pleasure your eardrums.
Alex Flatner always attaches great importance to ensuring that only the highest quality music appears on his label and with this Purpose (Remixes) package, he has once again brought together a mouth-watering array of talent to produce another memorable release.
George Morel is a man whose name stands for warm and soulful house sounds and it has been that way for decades, having been active in the scene right from the early days. His deep appreciation for music that fills the room and moves the soul, referencing house music's past but engaging fully with the future, is clearly on display within his masterful rework of Purpose.
With his debut artist album on Circle Music waiting in the wings, Italy's Chris Venola shows exactly why he is such an exciting prospect with his gloriously subtle, stripped-back beauty of a remix. Chris says he loves music in its entirety and uses it as an expression of pure freedom, and it shows! Keep an eye on this young man – he's a star in the making, for sure.
Finally, the super-talented Berlin-based DJ and producer Ioakim Sayz extends Purpose and gives every single element space to breathe and flourish with his delightful, teasing remix that fuses techno, tech and deep house elements to perfection. With maxims such as – creativity through intuition, authenticity through down-to-earth beliefs, and effectiveness through quality – you know you're hearing something very special from Ioakim, here.