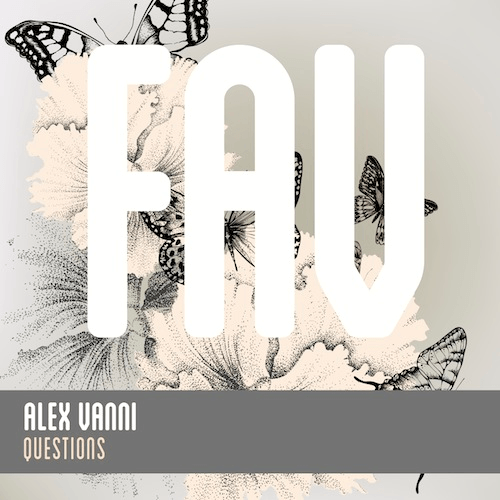 Alex Vanni – Questions
Italian house producer Alex Vanni (formerly of Mono) makes a grand return to the house music fold with absolutely stunning and emotionally provoking new single, 'Questions' for Favouritizm. 'Questions' features a stunning male vocal that oozes melancholy and is set to a powerful backdrop of Vanni's signature cinematic sound design. Armed with dramatic heart wrenching strings, beautiful electronic arpeggios, 'Questions' is backed by a sublime deep house groove deemed to ignite the dance floor. Also on the package is the chunky deep house outing titled 'Badass', drizzled with Vanni's gorgeous electronica magic, cool vocal teases and a dramatic breakdown.
Alex Vanni hails from one of Italy's most creative regions, Tuscany. Deeply inspired by the Chicago/Detroit electronic music of the late 80's and early 90's, Alex loves to experiment using vintage analog synths and creates beautiful cinematic synthscapes in his productions. In 2005 Alex as Mono, together with DJ Tony Barbato released 'Flowers', which gained supporters including John Digweed, Alex Neri, and Steve Lawler to name a few. He has remixed everyone from Adamski, Pastaboys and Roger Sanchez. Alex met Fav' label boss / DJ Sarah Favouritizm 2013 when she moved Italy and together they remixed Irena's 'Stuck In Love' for the Favouritizm label. 'Questions' is his Alex's first release in many years and one of many more to come from this talented Tuscan!